DAN PETERSON ON THE ROAD AGAIN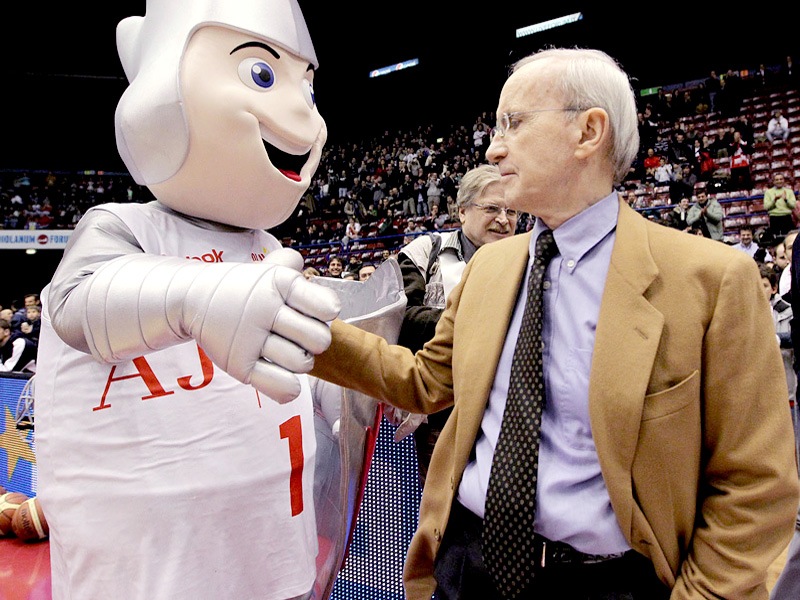 LA BEFANA:
OGGI E' RICOMINCIATA LA SERIE A, E IN QUESTO MOMENTO SI STA GIOCANDO INTER – NAPOLI. MA E' INIZIATA ALLA GRANDE ANCHE LA NUOVA AVVENTURA DI DAN PETERSON SULLA PANCHINA DELL'OLIMPIA MILANO.
IERI, ARMANI JEANS HA BATUTTO PEPSI CASERTA 98-84, LA STESSA SQUADRA CONTRO LA QUALE IL TECNICO "NUMERO UNO" VINSE LA FINALE SCUDETTO 24 ANNI FA. LA SUA ULTIMA PARTITA DA COACH.
MA NON E' QUESTA LA COINCIDENZA CHE CI INTERESSA.
NOI CREDIAMO PIUTTOSTO A QUESTO MESSAGGIO SIBILLINO CHE 'DON PETERSON', A.K.A. MR.WRESTLING, A.K.A. QUELLO-DELLA-PUBBLICITA-DEL-LIPTON-ICE-TEA, DIEDE AI SUOI FAN CIRCA DUE ANNI FA.
GUARDA IL VIDEO, C'E PURE GUIDO BAGATTA COL CAPPELLO DI BABBO NATALE.
ON THE ROAD AGAIN?
E SE NON SAI CHI E':
RISPETTALO.