MEMORY9 – THE ABYSS WITHIN / VIDEO PREMIERE ON XLR8R
LE PRODUZIONI DI MEMORY9 CERCANO SEMPRE DI RACCONTARE ALTRI MONDI SINCE 2008 E OGNI VOLTA CHE ASCOLTIAMO UN SUO LAVORO O UN SUO LIVE SET E' COME SE VENISSIMO TRASPORTATI IN UN'ALTRA DIMENSIONE O IN UN ALTRO LUOGO REGOLATO DA GUSTI E ESTETICHE SONORE DIVERSE DA QUELLE A CUI SIAMO ABITUATI NOI QUI.
PAROLONI A PARTE, LA CIFRA STILISTICA CHE LO CONTRADDISTINGUE E' SEMPLICEMENTE IL RISULTATO DI UNA RICERCA CHE PROSEGUE DA ANNI GIRANDO IL MONDO, MILANO-BOSTON-LONDRA SONO LE TRE CITTA' CHE IN QUALCHE MODO LO HANNO FORMATO E PER DIRNE UNA SOLO POCHI GIORNI FA MEMORY9 ERA A LONDRA A SUONARE AL TEMPO CLASH, CONDIVIDENDO IL PALCO DEI CORSICA STUDIOS CON KUEDO, KUTMAH, LOOPS HAUNT AND MORE. INSOMMA, IL BACKGROUND E' TUTTO.
MA ORA E' ARRIVATO IL MOMENTO DI PARLARE DI QUESTO VIDEO, THE ABYSS WITHIN, USCITO IN ANTEPRIMA SU XLR8R, E' IL RISULTATO DI NOVE MESI DI LAVORO IN COLLABORAZIONE CON SAIZEN MEDIA, E' TUTTO 3D E A PROPOSITO DI ALTRI MONDI QUELLO CHE VEDIAMO E ASCOLTIAMO QUI E' IL MONDO DELL'ABISSO IN 3D.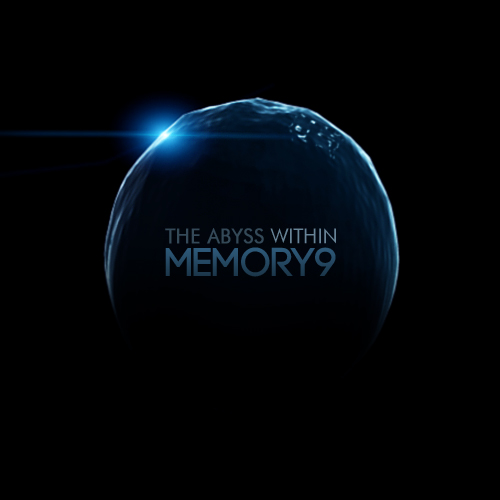 IL BRANO SARA' PRESENTE NEL PROSSIMO EP, FUORI IL 13 MAGGIO SU MNEMONIC DOJO.
AVREMO ALTRO DA RACCONTARTI PROSSIMAMENTE, PROMESSO.
SOUNDCLOUD.COM/MEMORY9
FACEBOOK.COM/MEMORY9
SAIZENMEDIA.COM 
CIAO 4D