NIC SARNO & C.B. 21 COLLECTIVE X CHROME SATURDAYS AL DUDE CLUB, 02.03.2013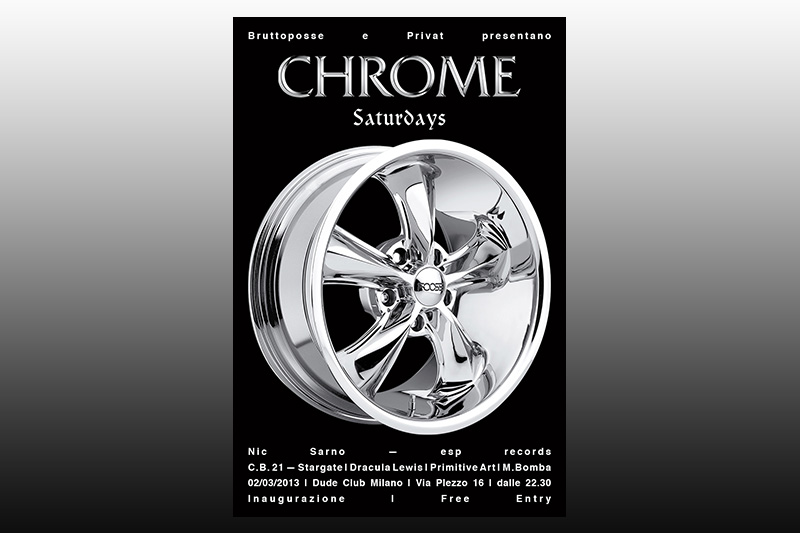 E' NATA UN'ALTRA SERATA A MILANO, FRUTTO DI UNA COLLABORAZIONE INASPETTATA TRA BRUTTOPOSSE, TUTTI I GIOVEDI' ALL'AGARTHI PUB, E PRIVAT, TUTTI I VENERDI' AL DUDE CLUB. DAL PUB AL CLUB DUNQUE E COME IN TUTTI I PUB L'INGRESSO SARA' IMPATTO ZERO SUL TUO PORTAFOGLIO, COSI' RISPARMI CASH PER COMPRARTI I CERCHIONI NUOVI. SI' PERCHE' IL TEMA DELLA SERATA SARA' CERCHIONI CROMATI, NON IMPORTA SE NON HAI LA MACCHINA, O SE LA TUA MACCHINA E' PANDA: CIO' CHE IMPORTA E' AVERE SOTTO DUE CERCHIONI COSI'.
AD AVVOLGERE D'ARGENTO IL GUEST, NIC SARNO – ESP RECORDS, CI SARA' IL COLLETTIVO C.B. 21 A.K.A. STARGATE, DRACULA LEWIS, PRIMITIVE ART, M. BOMBA, EMA MARCUSE, TUTTI NOMI CHE DOVRESTI GIA' CONOSCERE. FARANNO APERTURA E CHIUSURA TRA VISUAL, SPIPPOLI, DRUM MACHINE, DJ SET E ANARCHIA RAGIONATA.
ORA DEVI SOLO FARE PLAY:
NIC SARNO
IL PRIMO GUEST DI CHROME SATURDAYS E' LUI, LA DIREZIONE DELLA SERATA RIMARRA' SEMPRE QUELLA CHE GRAVITA ATTORNO ALLA TRAP, ORMAI YOU HAVE TO DEAL WITH IT. LA COPERTINA DI QUESTO MIX X DJMAGITALIA RENDE L'OPERA ANCORA PIU' ATTUALE.
C.B. 21
ABBIAMO DETTO CHE LA LORO PERFORMANCE SARA' ANARCHIA RAGIONATA, NEL SENSO CHE SI ALTERNERANNO DIETRO LA CONSOLE, BACK TO BACK TO BACK TO BACK TO BACK E IN PRATICA FARANNO UN PO' QUEL CAZZO CHE VORRANNO. NON POSSIAMO ANCORA IMMAGINARE IL RISULTATO, MAGARI TE LO SCRIVEREMO SU FACEBOOK DOMENICA MATTINA, PER ORA ABBIAMO SOLO CERCATO SU GOOGLE C.B.21, A CASO, IL RISULTATO DELLA RICERCA E' STATO UNA PALAZZO SITUATO A LA DÉFENSE, PARIGI.
C'ENTRA QUALCOSA? PROBABILMENTE NO, MA IL VIDEO CHE VEDI QUA SOPRA NON E' MALE.
POI C'E' SEMPRE IL THE MIXIE VOL. 26 DI STARGATE
SPACIES / EXPLORER DI DRACULA LEWIS DIRECTED BY JIM C. NEDD (PRIMITIVE ART)
UN VIDEO X TUNISIA YYYY (PRIMITIVE ART) BY M.BOMBA (RAWRAW EDIZIONI)
E INFINTE L'ARTWORK CROMATA DI EMA X LORENZO SENNI (STARGATE) X NTS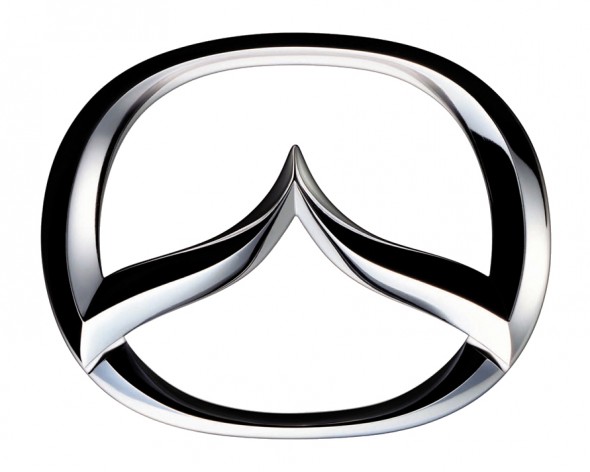 VEDI? TUTTO TORNA.
- EVENTO FB -
CIAO GOOGLE