PANTHERA808 X CRIMEWAVE AL ROCKET, GIOVEDI' 08.11.2012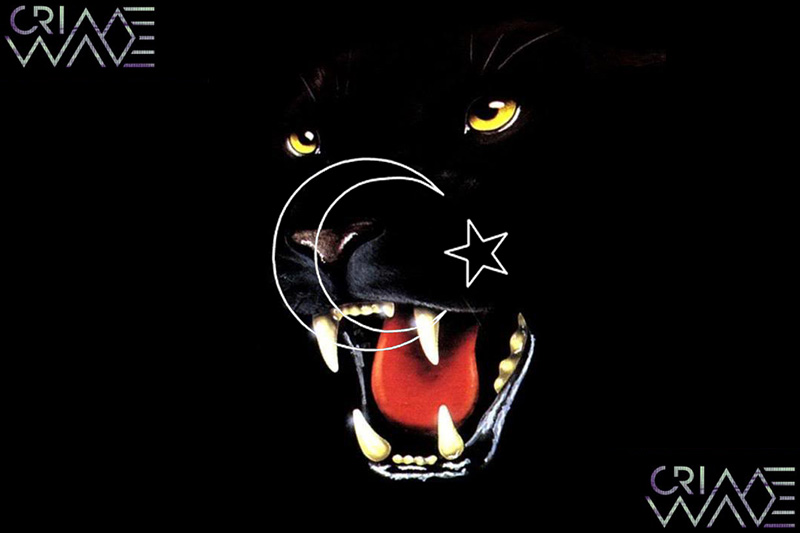 GIOVEDI' ABBIAMO DUE APPUNTAMENTI IMPORTANTISSIMI. IL PRIMO E' IL NOSTRO FESTINO NELLO STORE DI 55DSL, DALLE 18.30 ALLE 21.30, DOVE SE SARAI FORTUNATO TI REGALEREMO UNA MAGLIETTA DELLO SHOWCASE. MA QUESTO GIA' LO SAI. "MA DOPO COSA FATE?", SARA' LA DOMANDA TOP. SI', PERCHE' DOPO TUTTE QUELLE BIRRETTE E QUELLA PRESA BENE LA VOGLIA DI RIMANERE IN GIRO SALE E GIOVEDI' SI SA, E' UN GIORNO MAGICO.
IL SECONDO APPUNTAMENTO QUINDI, IN SECONDA SERATA, SARA' UNA DATA CHE SPERIAMO DI RICORDARE TRA DIVERSI ANNI, SE TUTTO VA BENE, COME LA PRIMA VOLTA DI PANTHERA808 A MILANO. THE BIG ESORDIO. UN "CHAPEAU" AI RAGAZZI DI CRIMEWAVE CHE HANNO AVUTO LA PRONTEZZA DI SENTIRE QUALCHE TRACCIA SU SOUNDCLOUD, LEGGERE UN PAIO DI POST SUL WWW E CREDERCI. L'EVENTO TE LO CONSIGLIA PURE RESIDENTADVISOR E PURE "QUELLI DI PWT" CHE PROPRIO POCO FA HANNO FATTO USCIRE IL THE MIXIE VOL. 30 FEAT. GUARDACASO PANTHERA808.
LE COINCIDENZE NON CAPITANO MAI PER CASO.
IL PRIMO PEZZO DI QUESTO THE MIXIE E' IL MOTIVO MIGLIORE PER VENIRE DENTRO, SCENDERE I GRADINI DEL ROCKET E RIMANERE LA' SOTTO FINO ALLA CHIUSURA.
CI VEDIAMO LI'. NON C'E' BISOGNO ULTERIORMENTE DI CONVINCERTI. E SE VUOI FARE UN SALTO IN TICINESE PRIMA, GIRANO VOCI CHE PANTHERA808 PASSERA' DA QUELLE PARTI A FIRMARE QUALCHE AUTOGRAFO AI PIU' FAN.
FYI:
PRIMA DI MEZZANOTTE 2 COCKS 10 EULO.
- EVENTO FB -
CIAO MAC OS X PANTHER