THE MIXIE VOL. 14 / KNC
SOUNDCLOUD E' UNA RISORSA IMMENSA. CERTO, ESSENDOCI PRATICAMENTE DI TUTTO E' ANCHE DIFFICILE TROVARE LA STRADA GIUSTA CHE POI TI PORTA ALLE FIGATE, MA NOI LA STRADA GIUSTA LA TROVIAMO SEMPRE, ANCHE QUANDO TORNIAMO A CASA IL VENERDI' SERA E NON TROVIAMO LA PORTA DEL BAGNO (FATTO REALMENTE ACCADUTO, CIOE' STORIA VERA ZIO). IL FATTO E' CHE KNC A.K.A. KRUEGER AND COPOUT, FROM PHILADELPHIA, LI ABBIAMO TROVATI COSI', UN PO' PER CASO E UN PO' PER FIUTO SU SOUNDCLOUD (SAN CLAUDIO) DURANTE LE NOSTRE REGOLARI SESSION DI TALENT-SCOUTING (SE NO DOVE CREDI CHE LO TROVIAMO IL FUTURO, SU EBAY?).
POI SICCOME IL MONDO E' PICCOLO E ANCHE L'INTERNET LO E' VENIAMO A SCOPRIRE SOLO DOPO CHE HANNO SUONATO A UN PARTY MAD DECENT A CUI AVREMMO VOLUTO PARTECIPARE – FIGATA I PARTY DEL LUNEDI' – E CHE KRUEGER SARA' NELL'EP DEI RIVER GBEH (DI CUI ABBIAMO PARLATO QUALCHE GIORNO FA) CON UN SUO REMIX.
ORMAI LE DISTANZE NON ESISTONO PIU', E NEMMENO PER QUESTO PROGETTO SARANNO UN OSTACOLO, COSI' SE PRIMA ERAVAMO IN SICILIA DA COOKIE SNAP E PRIMA ANCORA ERAVAMO A UDINE CON RAILSTER E PRIMA PRIMA ANCORA A LUGANO CON LUCKYBEARD, OGGI CI SPOSTIAMO A PHILADELPHIA, PHILLY PER GLI AMICI, PER IL THE MIXIE DI KNC. NON SAPPIAMO PERCHE' LA KRAFT CI ABBIA CHIAMATO UN FORMAGGIO, DICI CHE LO FANNO LI? COME L'ASIAGO O COME IL GORGONZOLA? BOH. NON ABBIAMO TEMPO ADESSO DI ANDARE A CERCARE SU WIKIPEDIA, POSSIAMO SOLO DIRTI CHE E' LA CAPITALE DELLA PENNSYLVANIA, CHE CI HANNO SIGLATO LA DICHIARAZIONE D'INDIPENDENZA E LA COSTITUZIONE ED E' LA CITTA' DI ROCKY, DEI THE ROOTS, DI DJ SEGA, DI WILLY IL PRINCIPE DI BEL AIR E DI BENJAMIN FRANKLIN IL CUI FACCIONE STA SULLE BANCONOTE DA 100 DOLLAH.
IT'S ALL ABOUT THE BENJAMINS ZIO.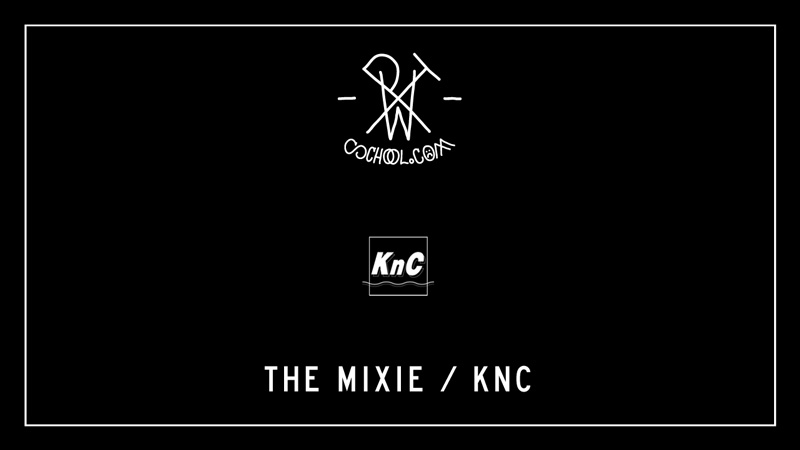 RICAPITOLANDO, KNC E' LA COLLABORAZIONE DI KRUEGER E COPOUT, HANNO INIZIATO A LAVORARE INSIEME NEL 2010, FANNO PARTE DELLA CREW DI DJ/PRODUCERS TEAMWERK E IL LORO PRIMO EP E' USCITO PER LA FRANCESE SOUKOUCH ETHNIK.
IN QUESTO 2012 ESPLODERANNO TANTE ALTRE COSE, USCIRA' ANCHE UN ALTRO EP DI KNC E PRESTO TI FAREMO LEGGERE ANCHE UNA INTERVIEW, PERCHE' TUTTA QUESTA ROBA MERITA DI ESSERE APPROFONDITA. PER ADESSO GODITI QUESTO THE MIXIE VOL. 14. PERCHE' QUA SI VA ALLA VELOCITA' DELLA LUCE.
CIAO ROCKY.
TRACKLIST:
MEATI – SKINNYDIP (GET FLAVOR)
MAK – TYSON (2019 RECORDS)
MIKEQ – BRING YOU UP
PLEXTONE – DRAMA (DJ DODGERSTADIUM EDIT) (BODY HIGH)
DJ SLIINK – PUT CHA BACK IN IT
DJ LOUD & EMO – OLD AND NEW (MARK BROWN REMIX) (CD-R)
BOSSTONE – LEAN (PARADISIACA)
L TIC – RENDEZ-VOUS (DRIPPIN REMIX)
DUBBEL DUTCH – DARQ (MIXPAK)
JAWS DA JORMUNGAND – TURF ABSTRACTIONIST (LIVE FOR THE FUNK)
CHAD B – RUNWAY
CLAPPER LARK – GET MONEY
LUCID – WALKING JADED (MISTER TWEEKS REMIX) (PELICAN FLY)
MYRRYRS – NIPPON (BYRSLF)
NAH LIKE – BOSS
SAMENAME – SLY
KNC – ALL NIGHT (SOUKOUCH ETHNIK)
VLSONN – EYE DROOPS (STACKED RECORDS)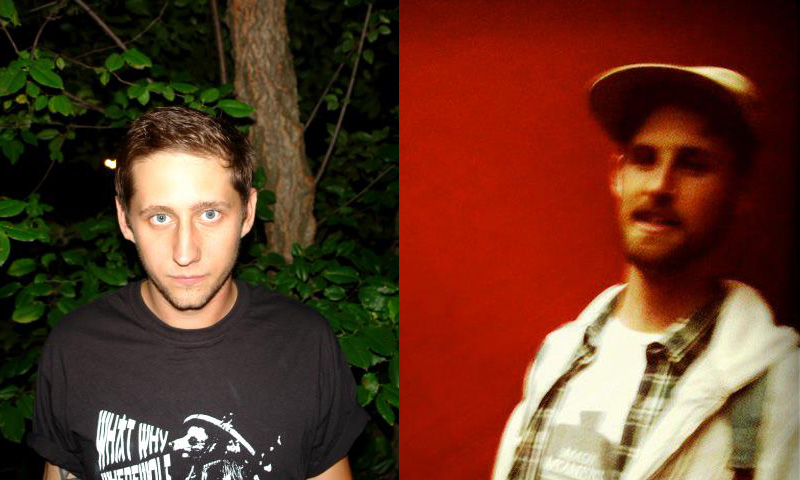 SUPPORT: