THE MIXIE VOL. 16 / KIDKANEVIL
DAL SOLE MESSICANO ALLA PIOGGIA LONDINESE, RITORNIAMO IN EUROPA. PIOVONO GRANATE CON IL THE MIXIE VOL. 16 DI KIDKANEVIL, PRODUTTORE CHE NON HA BISOGNO DI PRESENTAZIONI, TI DICIAMO SOLO CHE SI CHIAMA GERARD, NICE TO MEET YOU. E' STATO ELETTO DALLA CRITICA INTERNAZIONALE COME UNO DEI PRODUTTORI DEL FUTURO ED E' QUESTO IL MOTIVO PER CUI IL SUO LIVE SET CI METTERAI UN PO' A CAPIRLO, SOPRATTUTTO SE NON SEI ABITUATO A SENTIRE ROBA DI QUESTO GENERE. BEAT IPNOTICI: KIDKANEVIL TI PRENDE E TI METTE SOTTOTERRA, OGNI TANTO TI TIRA FUORI PER VEDERE COME STAI, TI CHIEDE SE TUTTO VA BENE E POI GIU' DI NUOVO NEL MAGMA.
NON SERVONO ALTRE INTRODUZIONI PER UN NOME COSI'. NOI SIAMO CONTENTI E RINGRAZIAMO LA CREW DI WELL FOUNDED CHE PRIMA HA DECISO DI PORTARLO A MILANO, IL 10 FEBBRAIO, QUINDI TRA POCHISSIMO, POI CI HA FATTO AVERE QUESTA GRANATA A.K.A. 42 MINUTI DI SCHEGGE NEL CERVELLO LIVE FROM THE STUDIETTO, COME SEMPRE.
TRA L'ALTRO KIDKANEVIL ERA ANCHE NELLA LINE-UP DELL'ULTIMO SONAR 2011, HA SUONATO NEL SONAR DOME – IL TENDONE DI REDBULL MUSIC ACADEMY – MA NOI PURTROPPO CE LO SIAMO PERSO. NON RICORDIAMO CHI SUONAVA CONTEMPORANEAMENTE A LUI, MA LI'  A BARCELONA VA COSI', DEVI FARTI PORTARE DOVE DECIDE IL CASO/CAOS E IN OGNI CASO STAI BENE, TANTO PIU' O MENO TUTTI PRIMA O POI PASSANO DA MILANO. ERA GIA' SUCCESSO CON ILLUM SPHERE, QUINDI ZERO STRESS.
QUESTA VOLTA IL LIVE SET KIDKANEVIL NON POSSIAMO PERDERCELO, NON ESISTE, NON ABBIAMO SCUSE, ANCHE SE FA FREDDO  (E QUANDO FA FREDDO DIVENTIAMO PIGRI) PERCHE' A STO GIRO CE LO POSSIAMO VEDERE  E ASCOLTARE COMODAMENTE DA CASA.
E ALLORA METTILO IN LOOP FINO A VENERDI', MAGARI PIU' AVANTI TE LO FACCIAMO ANCHE SCARICARE (CI STIAMO PENSANDO, TI FAREMO SAPERE TRA UN PO'), MA VENERDI' SERA NON FARE IL RATTO DAVANTI AL COMPUTER (CIT.), PRENDI I MOON-BOOT, LA SCIARPA CHE TI HANNO REGALATO A NATALE E VIENI AL BIKO A SENTIRTELO DAL VIVO. POTRAI ANCHE BERTI UNA BIRRA CON LUI, PERCHE' NONOSTANTE TUTTO NON SEMBRA PROPRIO IL TIPO CHE SE LA MENA. LE UNICHE MENATE SARANNO QUELLE DEI BEAT.
COME ABBIAMO DETTO IN APERTURA: TRE METRI SOTTO TERRA.
BIG UP TO WELL FOUNDED.
#FUTURE
TRACKLIST:
KIDKANEVIL – THE WHISTLING OF WINTRY WINDS
RADIOHEAD – RECKONER (KIDKANEVIL REMIX)
TAPRIKK SWEEZEE – VOLT (KIDKANEVIL REMIX)
KIDKANEVIL – MEGAJOY
KIDKANEVIL – MEGAJOY (TOKIMONSTA UNSOUND BLISS MIX)
KIDKANEVIL – TOKYORKSHIRE (RED REMIX) / UNTOLD – ANACONDA
KIDKANEVIL – WORDS AND SPIT
SWEDE:ART – MY HOME IS NOT HERE (KIDKANEVIL REMIX)
PIXELORD – FISH TOUCH (KIDKANEVIL REMIX)
KIDKANEVIL – LAND OF PLENTY (THROWING SNOW REMIX)
KIDKANEVIL – SOFUCKINFRIGHTNIN
KIDKANEVIL – LANTERN 2 (CHERRY CHAN & KIAT REMIX)
KIDKANEVIL – ZOOOOOOP FT ODDISEE
KIDKANEVIL – NAHMSAYIN
KIDKANEVIL – THE CLAVIVOX
KIDKANEVIL – WHEN DOVES BOUNCE / WHEN DOVES BOUNCE (ILLUM SPHERE'S REBOUNCE)
JON PHONICS X S-TYPE – SWAMP DONKEY (KIDKANEVIL REMIX)
KIDKANEVIL – KANZEON REINDICATION
KIDKANEVIL – YOKAI
KIDKANEVIL – MINJO
ILLUM SPHERE – AGENT WHITE (KIDKANEVIL'S AGENT BLACK REMIX)
KIDKANEVIL – 808BOOOOOOMFIYANIGHT
KIDKANEVIL – STORMY WEATHER FEAT. AMENTA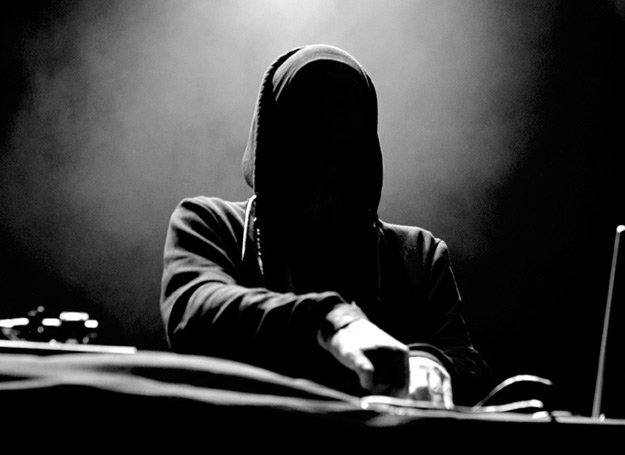 SUPPORT: