THE MIXIE VOL. 19 / SCHLACHTHOFBRONX
SE SAI PRONUNCIARE BENE QUESTO NOME SEI GIA' A BUON PUNTO, SI VEDE CHE HAI STUDIATO BENE IL LORO VIDEO TUTORIAL E ALLORA A POSTO, PUOI RIMANERE QUI E CONTINUARE AD ASCOLTARE; ANCHE NOI ABBIAMO STUDIATO MOLTO NEGLI ULTIMI MESI EH, E ORA QUESTO NOME RIUSCIAMO A PRONUNCIARLO A MERAVIGLIA. VEDI CHE SE CI APPLICHIAMO SIAMO BRAVI (CHE SCLERO 5 MESI FA)?
CMQ IL PROSSIMO ALBUM SI CHIAMERA' DIRTY DANCING, FUORI IL 30 MARZO PER DISKO B RECORDS E SE MANTIENE IL LIVELLO DELLE PRIME DUE TRACCE DEL SINGOLO USCITO A FEBBRAIO, SLOWINE / DICKIE RIDDIM ALLORA LA MANATA IN THE FACCIA E' ASSICURATA PIU' DEL CULO DI RIHANNA (1.000.000.000.000 $ PRESSO UNA FAMOSA COMPAGNIA DI ASSICURAZIONI), PERCHE' QUANDO ASCOLTI GLI SCHLACHTHOFBRONX NON PUOI NON MUOVERLO IL TUO COOLIO.
ANCHE SE LORO SONO TEDESCHI E SI CHIAMANO BENEDIKT UND JAKOB, E' COME SE VENISSERO DALLA JAMAICA O QUALCHE ALTRO STATO PAZZO DEI CARAIBI, CON LE PALME I TUCANI E IL SOTTOFONDO COSTANTE DI CUMBIA DALLE AUTO, DAI BAR ECCETERA. E INVECE NO, FREGATO! SONO DI MONACO DI BAVIERA, CITTA' CHE DA OGGI IN POI SMETTERAI DI RICORDARE SOLO PER L'OKTOBER FEST E LUCA TONI ALL'OKTOBER FEST.
CERTI HANNO ETICHETTATO IL LORO SUONO COME BOOTY BASS, MUNICH BASS, TROPICAL O ADDIRITTURA ALPIN BASS, MA LORO CI HANNO DETTO CHE PREFERISCONO FARSI DEFINIRE CON QUESTE TRE PAROLE: DIRTY DANCE MUSIC. QUINDI NOI CI AGGIORNEREMO IL 30 MARZO CON L'ALBUM NUEVO, INTANTO PER QUESTO THE MIXIE VOL. 19 I DUE RAGAZZI CI HANNO REGALATO UN LIVE SET CHE TI FA PELO E CONTROPELO. LA LOCATION E' IL LORO STUDIO E LA BIRRA CHE BEVONO E' OFFERTA GENTILMENTE DAGLI SPONSOR DI CUI NON FAREMO IL NOME PER NON FARE PUBBLICITA'.
SALTA.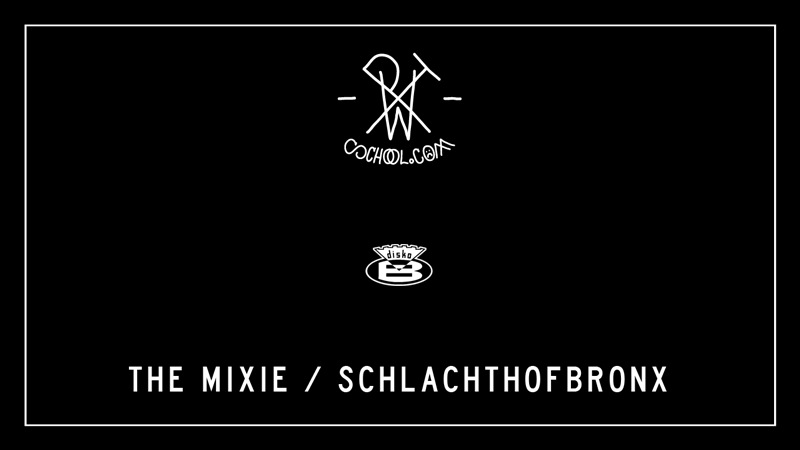 TRACKLIST:
SCHLACHTHOFBRONX – SLOWINE
BONDE DO ROLE – UNTITLED
SCHLACHTHOFBRONX – GO DEH
CHAD B – HIT IT
REDLIGHT – SOURCE 16
KÖLSCH – OPA
ONYENZE – ONWA NNA NA NWA (SCHLACHTHOFBRONX REMIX)
SCHLACHTHOFBRONX – NASTY BASS FT SPOEK MATHAMBO & BIGSPACE
LEFTSIDE & SHAGGY – JUMP AROUND
SIR MIX-A-LOT – POSSE ON BROADWAY (SCHLACHTHOFBRONX EDIT)
MICHIGAN AND SMILEY – DESEASES (SCHLACHTHOFBRONX EDIT)
STYLO G – YARDIE
VYBZ KARTEL – HALF ON A BABY (SCHLACHTHOFBRONX REMIX)
CALI SWAG DISTRICT – TEACH ME HOW TO DOUGIE (SCHLACHTHOFBRONX EDIT)
LL COOL J – DOIN IT (SCHLACHTHOFBRONX EDIT)
HIGH VOLTAGE HUMANS – HEATED HEARTS (SCHLACHTHOFBRONX REMIX)
SCHLACHTHOFBRONX – AYOBA FT SPOEK MATHAMBO & GNUCCI BANANA (VIP EDIT)
KING WENDU – UMAARUFU KUNUKA
BUSY SIGNAL – I JUST WANNA FUCK (SCHLACHTHOFBRONX EDIT)
MATANZA – PUYA (SCHLACHTHOFBRONX EDIT)
MAVADO – CYAA HOLD ME AGAIN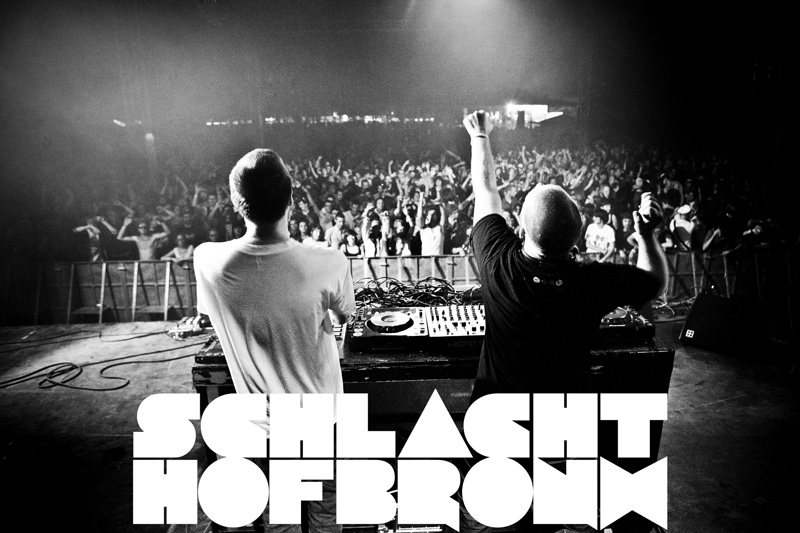 SUPPORT: