THE MIXIE VOL. 7 – PLANET SOAP
CON L'ULTIMO THE MIXIE ERAVAMO TORNATI A MILANO, DOPO AVER FATTO TAPPA A TORINO E PRIMA ANCORA A FIRENZE E ROMA.
CON QUESTO SETTIMO EPISODIO INVECE CI SPOSTEREMO DI POCO, MA CONTINUIAMO A SALIRE, PERCHE' ANDIAMO IN BRIANZA.
PRENDI LA TANGENZIALE E CI METTI UN ATTIMO AD ARRIVARE NELLA BRIANZA CHE LAVORA E CHE PRODUCE, CHE NON SI FERMA UN ATTIMO E FA GIRARE I $$$.
PLANET SOAP, IL DUO DUBSTEP/WONKY/BASS COMPOSTO DA DSM E SNOOZE, NASCE PROPRIO QUI, MA PUBBLICA SU UN ETICHETTA DI SEATTLE, LA CAR CRASH SET, SPECIALIZZATA IN FUTURE BASS. BASSI DEL FUTURO, CAPISCI?
I PLANET SOAP SONO ATTIVI DAL 2009 E AL MOMENTO SONO IN GIRO CON UN EP FRESCO FRESCO APPENA PUBBLICATO (E CHE PUOI ACQUISTARE QUA) DAL TITOLO MOLTO SCI-FI E FUTURISTICO: ESCAPE FROM SUPERNOVA 500. NOI CE LI RICORDIAMO IN APERTURA A NEIL LANDSTRUMM, PIU' DI UN ANNO FA A UNA NOTTE DI ASTERIX, MA LI ABBIAMO RI-SCOPERTI PROPRIO DI RECENTE E ABBIAMO TROVATO UN PROGETTO CRESCIUTO BENE E CON ANCORA TANTO DA DIRE.
TRA L'ALTRO SONO DIVERSE LE COLLABORAZIONI IN CUI SONO COINVOLTI I DUE BRIANZOLI, ANCHE ALL'ESTERO. LA PROSSIMA LI VEDRA' INSIEME AL RUSSO DAMSCRAY (FROM DEMOKRACY) PER IL PROGETTO PLANET TERROR. USCIRA' PER LA LABEL BERLINESE ROBOX NEOTECH, STAY TUNED.
DETTO TUTTO QUESTO, IL MIXIE REALIZZATO PER NOI DA FEDE DSM E' UNA MANATA. NE AVEVI QUALCHE DUBBIO?
REGISTRATO QUESTO SABATO POMERIGGIO, ONE SHOT, COSI' COME DOVREBBE ESSERE OGNI MIXIE.
SUONERANNO LIVE IL 3 LUGLIO AL KERNEL FESTIVAL, A DESIO, BRIANZA E NOI SAREMO LI'. SE GIOCHI IN CASA VINCI PIU' FACILE.
TAAAC.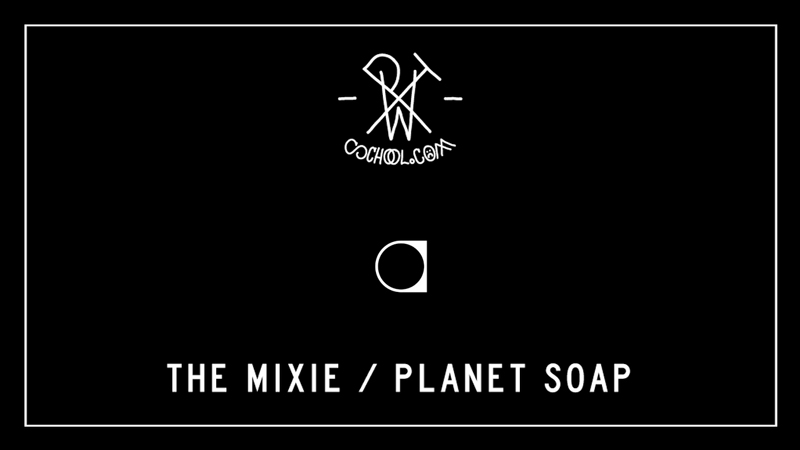 TRACKLIST:
KELPE – SAME NEW ERA (NINO REMIX)
DZA – TWAT
DZA-  SEA MONSTER (DIGI G'ALESSIO DUMBSTEP REMIX) RAW TAKE
MONOLITHIUM – SELFISH LIL'CRUNK (ROCCAZBA REMIX)
FALTYDL – BRAZIL (PLANET SOAP REMIX)
BNJMN – INOUTPIECE OF SHHH.. – DIABLO RIDDIM (NIGHTWAVE REMIX)
NIGHTWAVE – FEELBLAWAN – BOHLA
INSTRA:MENTAL – THOMP
USELESS WOODEN TOYS – IL TIRANNOSAURO (PLANET SOAP XTINCTION REMIX)
SIRIUSMO – SIRIMANDE
RAFFERTIE – PUMPIN'LIKE REEBOKS
STARKEY – COCKROACH

MORE SOUNDS: SOUNDCLOUD.COM/FEDEDSM
PODCAST VARI: GIMME5 – TIMEWARPBASS – FUSELAB – CASCADE RECORDS -