TROUBLED MINDS CABIN CREW – SONGS FOR THE ANIMALS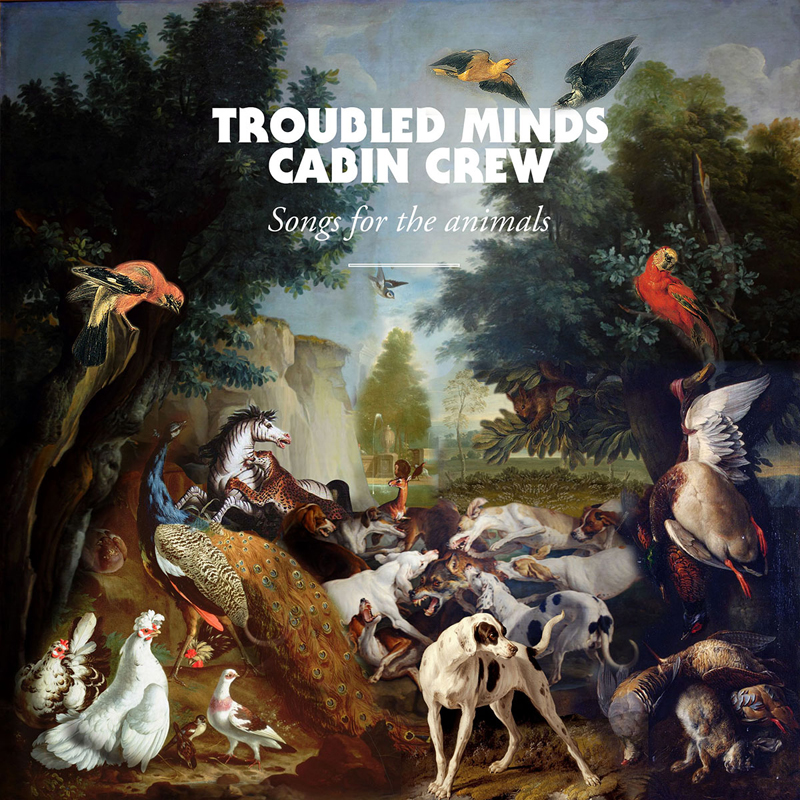 BEDROOM RESEARCH TI HA FATTO BALLARE PIU' DEL DIGGEI DAL BRUTTO TAGLIO DI CAPELLI DELLA DISCOTECA SUL LUNGOMARE CHE FREQUENTI DAL TUO PRIMO LIMONCINO, ED ANCORA FORSE NON LO SAI. DALLA FRANCIA HA OSPITATO I NOSTRI CRAZY PRODUCER DEL BELPAESE, PRESENTANDOCI OGGI I TROUBLED MINDS CABIN CREW.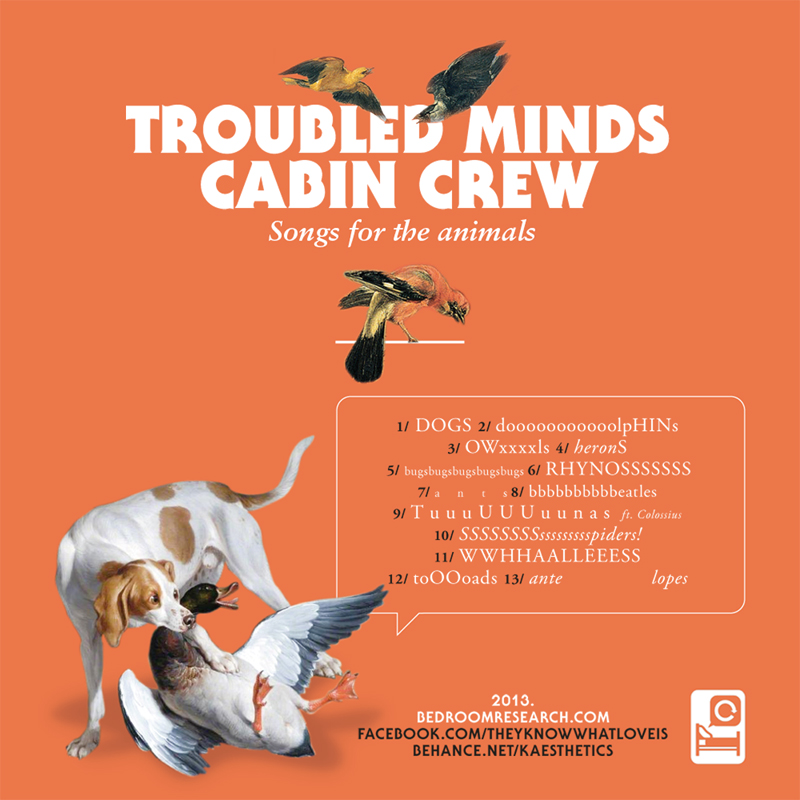 MA NOI LI CONOSCIAMO: INFATTI FRA I KNOB DI UN SYNTH ED I PAD DI UN SAMPLER, DIGI G'ALESSIO E KAE CI VOGLIONO FAR SEDERE SULLE LORO GINOCCHIA E RACCONTARE IL LORO SAFARI IN UNA GIUNGLA DI SREGOLATEZZE WONKY, MINACCIOSI BUM-BUM-CHA E CINGUETTII DI ESOTICI UCCELLINI. NUOTIAMO CON I DELFINI FRA LIQUEFATTE SONORITÀ, IMPALLIDIAMO AL COSPETTO DELLA MAESTOSITÀ ACID DELLE BALENE E CI CORICHIAMO SUI FIATI DEI GUFI – BUBOLARE? – DELLA TRACCIA DA METTERE IN PLAY MENTRE ATTENDI LA FERMATA DI CASA SULL'AUTOBUS.
RICORDIAMOCI
LUI E' DIGI G'ALESSIO , LEI E' KAE ED ASSIEME SONO TROUBLED MINDS CABIN CREW. LE LORO MUSICHE SONO CONTENUTE IN SONGS FOR THE ANIMALS, E LE SCARICHI (MA ANCHE COMPRI) SULLA PAGINA BANDCAMP DI BEDROOM RESEARCH.
ANCHE OGGI C'E' IL SOLE, INDOSSA LA CAMICIA TROPICALE E PASSEGGIA A GAMBE NUDE CHE C'HAI IL DISCO GIUSTO.
LEGGI CIPPO ANCHE SU LUMENMAG.COM
CIAO FRINGUELLI