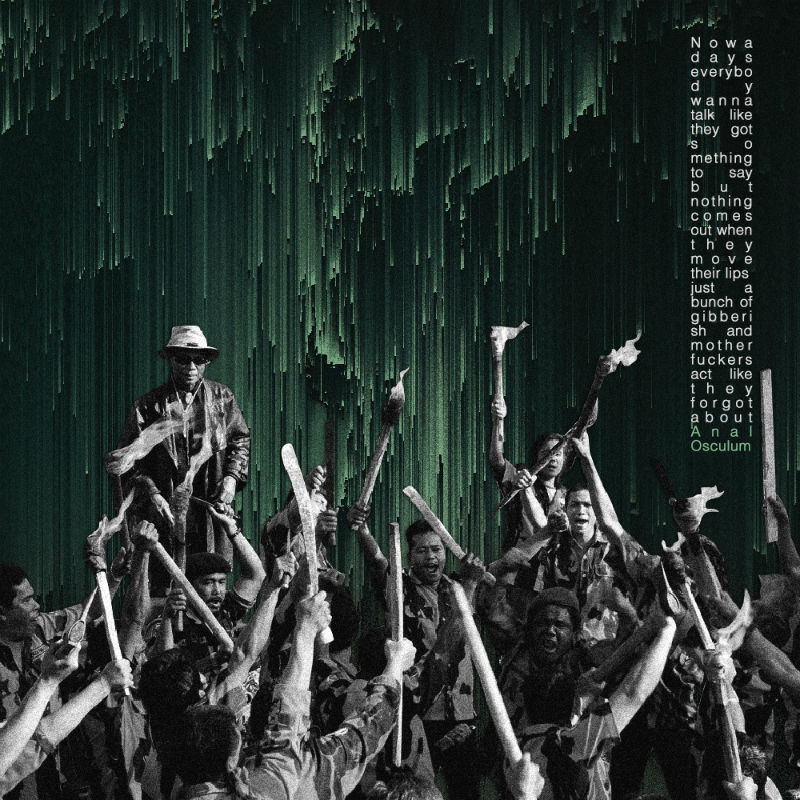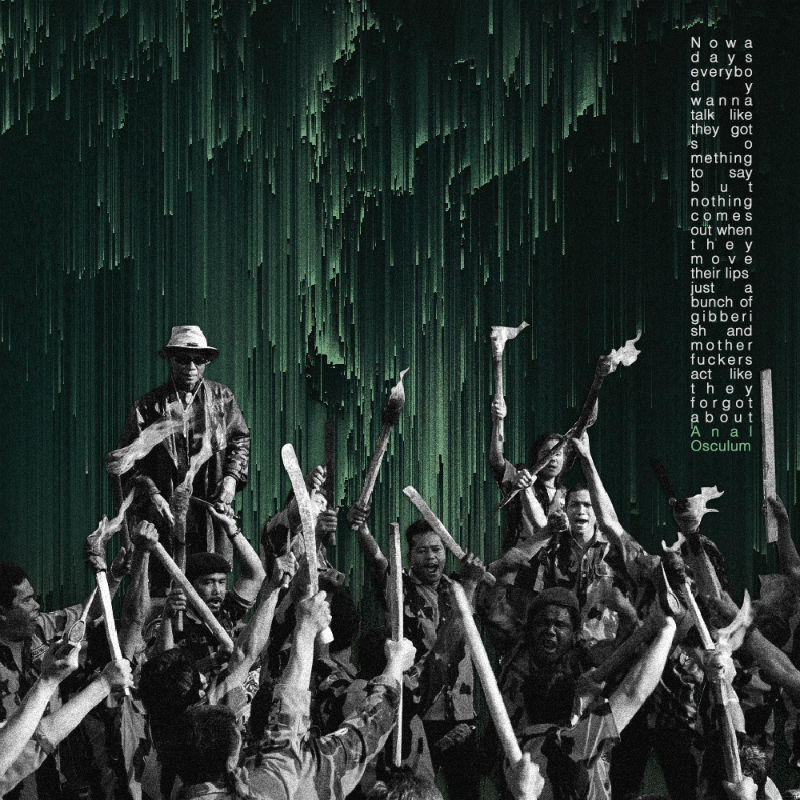 ANAL OSCULUM – FORGOT ABOUT ANAL OSCULUM / MIX
ERA DAI TEMPI IN CUI AYARCANA CI INTASAVA LA MAIL CON LE SUE PRODUZIONI CHE NON SENTIVAMO PIÙ QUELLA SENSAZIONE DI METALLO NELLE ORECCHIE.
ECCO A COLMARE LA NOSTALGIA CI HA PENSATO ANAL OSCULUM (BEL NOME) CON IL SUO PODCAST CHE INIZIA CALMO CON PETIT SINGE E FINISCE CON TOM (PRESUBILMENTE QUELLO DI TOM & GERRY) CHE URLA COME UN PAZZO.
IN MEZZO CI SONO ANCHE I PRIMITIVE ART, VISIONIST, HAPPA E UN BOTTO DI TECHNO.
TRACKLIST:
PETIT SINGE – IM
PRIMITIVE ART – FIRST UNTITLED
EPBB – HOMO SIEMENS (FURTHERSET RMX)
RANDOM BIRDS FROM THE JUNGLE
VISIONIST – FIRST LOVE
LUCY – LUMINOUS
BONEBROK – SPASTIKK
SCALAMERIYA – KNEEL!
HAPPA – TO DIE HATING THEM
MYLER – ANDROGHEDA (KEEPSAKES RMX)
HAUS ARAFNA – I KILL TO SURVIVE
FINK – PIGRIM (PAULA TEMPLE RMX)
SCALAMERIYA – OUROBOROS
SSSS – HEGEMONIE NEGATIVE
OBJEKT – AGNES DEMISE
FRANCK VIGROUX – CENTAURE (SHAPEDNOISE RMX)
CAGE SUBURBIA – OB 01
TOM THE CAT SCREAMING
ANAL OSCULUM VIVE A BERLINO, MA È ITALIANO. OLTRE A CONCENTRARE MUSICA PESA DENTRO I PODCAST GESTISCE ANCHE IL TUMBLR "FLYER BRUTTI" E CI TIENE A FAR SAPERE CHE A BREVE FARÀ UNA FESTA A ROMA (SPERIAMO CHE NON VADANO A MENARLO TUTTI QUELLI CHE HA PRESO PER IL CULO SUL TUMBLR).
INOLTRE CI INFORMA CHE LA COPERTINA DI QUESTO PODCAST È STATA REALIZZATA DA "UN TIPO DELLO SWAGGETTO" RAGGIUNGIBILE A QUESTO INDIRIZZO.
TRA L'ALTRO SIAMO CURIOSI DI VEDERE IL FLYER DELLA SERATA DI FLYER BRUTTI
VI TENIAMO AGGIORNATI
TU ALZA I POLLICI COME SEMPRE
CIAO ANTHONY (MISS U)