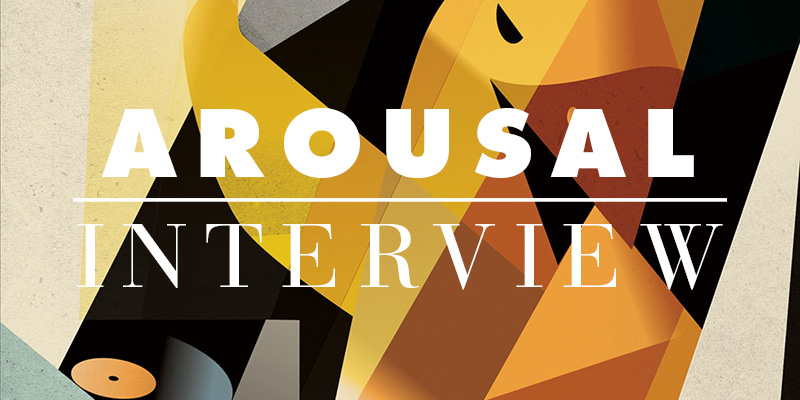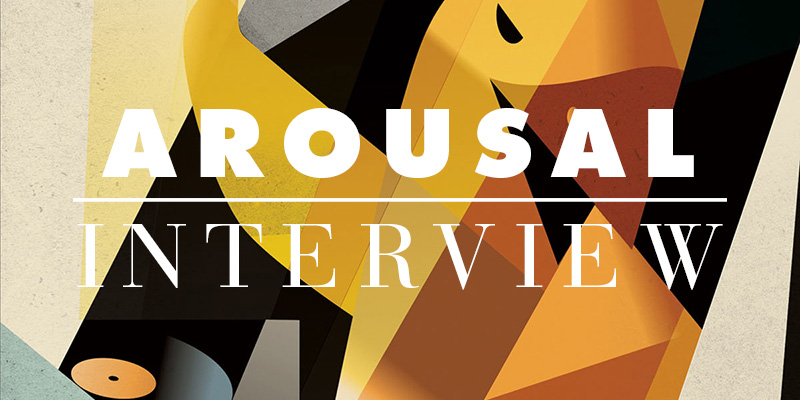 AROUSAL / INTERVIEW
RITORNANO LE INTERVISTE DI PTWSCHOOL. SETTEMBRE DOPOTUTTO E' IL MESE DEI RITORNI E ANCHE QUESTA INTERVIEW NASCE DA UN RITORNO, QUELLO DI FILIPPO DALLA LITUANIA E PIU' PRECISAMENTE DAL SATTA OUTSIDE FESTIVAL, DOVE HA SUONATO E DOVE HA TRASCORSO DEI GIORNI STUPENDI. IL PERCHE' DI QUESTI GIORNI STUPENDI LO CAPIRAI LEGGENDO.
AH, FILIPPO E' AROUSAL A.K.A. COLUI CHE MANDA AVANTI UN'ETICHETTA A NOSTRO AVVISO POTENTISSIMA, ERROR BROADCAST, E NON SOLO PERCHE' MADE IN ITALY, MA PERCHE' HA FATTO USCIRE GENTE COME PIXELORD, DZA, SHLOHMO (TRA I BIG) E DA SEMPRE STA PROPONENDO DELLE RELEASE INTERESSANTISSIME (ULTIMISSIMA, COCODY – H-SIK).
QUESTO MIX, CHE DURA PIU' DI UN'ORA E MEZZA E' LA REGISTRAZIONE DEL SUO DJ SET AL FESTIVAL, SATTA OUTSIDE MIX 2012, CHIAMIAMOLO COSI'.
PUOI ASCOLTARLO TUTTO SUBITO O SCARICARLO E ASCOLTARTELO MENTRE SEI IN VIAGGIO E GUARDI FUORI DAL FINESTRINO.
VAI OLTRE PER L'INTERVIEW E LA TRACKLIST. 
TRAD. BY VICKY MILLER
CIAO FILIPPO, PRIMA DI TUTTO TI CHIEDIAMO COME VA CON ERROR BROADCAST, ETICHETTA CHE HA PUBBLICATO UN SACCO DI FIGATE E CHE SEGUIAMO SEMPRE CON MOLTA ATTENZIONE. 
L'ESTATE HA VISTO L'USCITA DI COCODY, EP DI DEBUTTO DI H-SIK, IVORIANO TRAPIANTATO IN OLANDA CHE UNISCE MUSICA TRADIZIONALE AFRICANA CON IL FOOTWORK. IL DISCO È FINITO NELLE PLAYLIST DI GENTE COME MACHINEDRUM, SALVA, BOXCUTTER E (UN PO' A SORPRESA) TRA LE RECENSIONE DI QUEL NERD DI NEEDLE DROP. QUALCHE GIORNO FA ABBIAMO PUBBLICATO IL NUOVO MIXTAPE DI AGES (ALPHA PUP RECORDS) E ANNUNCIATO LA DATA DI PUBBLICAZIONE DEL NUOVO 12″ DI OL, INSIEME A PIXELORD, DZA E LAPTI, BOSS DELLA SCENA RUSSA CHE ABBIAMO INIZIATO AD ESPLORARE NEL 2010 CON LA COMPILATION FLY RUSSIA. SEGUIRÀ IL DISCO DI SOOSH E UN REMIX EP CON MOLTE COLLABORAZIONI IMPORTANTI.
 FILIPPO'S HERE FROM ERROR BROADCAST, ONE OF THE LABELS THAT WE ALWAYS KEEP ON EYE ON 'CAUSE IT RELEASES SOME COOL SHIT. HI FILIPPO, FIRST THINGS FIRST, HOW ARE THINGS OVER AT EB?
THIS SUMMER SAW THE RELEASE OF COCODY, THE DEBUT EP FROM H-SIK. ORIGINALLY FROM THE IVORY COAST AND NOW SETTLED IN HOLLAND, HE BLENDS TRADITIONAL AFRICAN MUSIC WITH FOOTWORK. THE RECORD POPPED UP ON PLAYLISTS FROM THE LIKES OF MACHINEDRUM, SALVA AND BOXCUTTER AND (TO OUR SURPRISE) WAS REVIEWED BY NERD NEEDLE DROP. THEN A FEW DAYS AGO WE PUBLISHED THE NEW MIXTAPE FROM AGES (ALPHA PUP RECORDS) AND ANNOUNCED THE RELEASE DATE OF THE NEW 12″ FROM OL, ALONG WITH PIXELORD, DZA AND LAPTI, BOSSES ON THE RUSSIAN SCENE THAT WE DISCOVERED IN 2010 WITH THE FLY RUSSIACOMPILATION. THE NEW RECORD BY SOOSH IS TO FOLLOW, ALONG WITH A REMIX EP WITH SOME SERIOUSLY BIG COLLABS.
——
LA TRACKLIST DI QUESTO SET E' GOLOSISSIMA, QUAL E' IL PEZZO O LA SEQUENZA DI PEZZI CHE HA FATTO SALTARE PIU' DI TUTTI LA GENTE CHE TI STAVA ASCOLTANDO IN QUEL MOMENTO?
MERCY REMIXATO DA SALVA E RL GRIME, SENZA DUBBIO IL PEZZO DELL'ESTATE (SOLO AL SATTA LO AVRÒ SENTITO SUONARE DIECI VOLTE). MENZIONE D'ONORE AL BROTHER DIGI G'ALESSIO SOPRA NICKI MINAJ E ROLLUP (BAAUER REMIX).
THE TRACKLIST IS OFF THE CHAIN, WHICH TRACK OR SEQUENCE OF TRACKS GOT YOUR CROWD JUMPING THE MOST?
MERCY REMIXED BY SALVA AND RL GRIME, THE TRACK OF THE SUMMER WITHOUT A DOUBT (I HEARD IT PLAYED 10 TIMES AT SATTA ALONE). HONOURABLE MENTION TO OUR BRO DIGI G'ALESSIO OVER NICKI MINAJ AND ROLLUP (BAAUER REMIX) AS WELL.
(GUARDA IL PROMO / WATCH THE PROMO)
QUANDO CI HAI GIRATO QUESTO MIX CI HAI DETTO CHE E' QUALCHE ANNO CHE SEGUI IL SATTA FESTIVAL, DICENDO CHE L'EDIZIONE DELL'ANNO SCORSO COME LINEUP E' STATA FORSE LA MIGLIORE, NONOSTANTE QUESTO HAI SCOPERTO QUALCHE "SCONOSCIUTO" INTERESSANTE CHE VUOI SEGNALARCI? 
ITA: ASSOLUTAMENTE SI, CONFERME DA KRAMPFHAFT, IL GIRO VLEK (SAGAT, SQUEAKY LOBSTER) E CINNAMAN MENTRE HO VISTO SOTTO TONO DORIAN CONCEPT E I MOUSE ON MARS. LE SORPRESE SONO VENUTE SOPRATTUTTO DAL GIRO DEI BEATMAKER LITUANI CHE RUOTA ATTORNO AL NETWORK DI MONDAYJAZZ, REALTÀ ORMAI AFFERMATA A LIVELLO INTERNAZIONALE. BROKENCHORD CREDO LO CONOSCANO TUTTI PER LE USCITE SU BLACK ACRE E IL REMIX FINITO SUL DISCO DEI RADIOHEAD, MA CI SONO MOLTISSIMI ALTRI NOMI DA SEGUIRE…TRA TUTTI IL MIO PREFERITO È STATO 96WRLD, MAGARI CI SALTA ANCHE FUORI UN CONTRATTINO CON EB.
 WHEN YOU SENT US THE MIX, YOU SAID YOU'VE BEEN GOING TO SATTA FESTIVAL FOR A FEW YEARS NOW, AND THAT LAST YEAR WAS PROBABLY THE BEST LINEUP. BUT DID YOU MAKE ANY INTERESTING DISCOVERIES THIS YEAR THAT YOU WANT TO MENTION?
ABSOLUTELY. KRAMPFHAFT, THE VLEK GANG (SAGAT, SQUEAKY LOBSTER) AND CINNAMAN ALL PROVED THEMSELVES, WHEREAS DORIAN CONCEPT AND MOUSE ON MARS WERE BELOW PAR. THE BIGGEST SURPRISES CAME FROM THE LITHUANIAN BEATMAKER CAMP, WHICH REVOLVES AROUND THE MONDAYJAZZ NETWORK, AN ORGANISATION THAT'S GETTING SOME INTERNATIONAL RECOGNITION NOW. I THINK BROKENCHORD IS ALREADY PRETTY WELL KNOWN FOR HIS RELEASES ON BLACK ACRE AND THE REMIX THAT WOUND UP ON THE RADIOHEAD ALBUM, BUT THERE ARE LOADS OF PEOPLE TO KEEP AN EYE ON… MY FAVOURITE OF THEM ALL WAS 96WRLD, WE MIGHT EVEN HAVE AN EB DEAL IN THE PIPELINE.
 ——
CHE POI ALLA FINE CIO' CHE CONTA NEI FESTIVAL NON E' SOLO LA LINEUP, MA ANCHE LA SITUAZIONE.LA LITUANIA DEV'ESSERE PIUTTOSTO CRAZY, COM'E' LA GENTE? 
L'ATMOSFERA CHE SI RESPIRA AL SATTA È SEMPLICEMENTE UNICA, UN MISTO TRA IL SONAR E LA GENUINITÀ DI UNA FESTA DI PAESE. SVENTONJI, LA CITTADINA DOVE SI SVOLGE IL FESTIVAL, È UNA COPIA IN MINIATURA DI RICCIONE SOLO CHE SI TROVA AL CONFINE CON LA LETTONIA E PER ARRIVARCI DALLA CAPITALE VILNIUS CI VOGLIONO 4 ORE DI MACCHINA IN MEZZO A FORESTE E CAMPI STERMINATI. IL VIAGGIO PER ARRIVARE È PARTE FONDAMENTALE DELL'ESPERIENZA, IN QUELLE 4 ORE NON RIESCI MINIMAMENTE A IMMAGINARE COSA TI STIA ASPETTANDO ALL'ARRIVO; QUATTRO STAGE CON SOUND SYSTEMS MASTODONTICI CALIBRATI AL MILLIMETRO, UN'ORGANIZZAZIONE IMPECCABILE E SOPRATTUTTO DECINE DI MIGLIAIA DI PERSONE VENUTE AD ASCOLTARE DJ E PRODUTTORI CHE IN ITALIA FAREBBERO FATICA A RIEMPIRE IL CIRCOLO ARCI DI TURNO. LA RICCHEZZA DEL FESTIVAL STA PROPRIO NELLA CAPACITÀ DI INTUIRE A LIVELLO ARTISTICO LE NEXT BIG THINGS E PORTARLE PRIMA CHE I LORO CACHET DIVENTINO ACCESSIBILI SOLO AI MEGA FESTIVAL EUROPEI CHE ORMAI SONO SEMPRE PIÙ FOTOCOPIA L'UNO DELL'ALTRO. LA CAPACITÀ DI CREARE UN EVENTO DI GRANDISSIMO SUCCESSO CON RISORSE LIMITATE PUR MANTENENDO UN TAGLIO DI RICERCA ARTISTICA MI AFFASCINA DA SEMPRE E CREDO CHE SIA IN REALTÀ SIMILI DOVE LE VERE NOVITÀ E I NUOVI TREND VENGONO A GALLA. OVVIAMENTE QUESTO È POSSIBILE ANCHE PERCHÈ IL LIVELLO DI CULTURA MUSICALE MEDIO È MOLTO ALTO, COME DEL RESTO IN MOLTISSIMI PAESI DELL'EST EUROPA DOVE LA PIRATERIA DIGITALE RAGGIUNGE ALTEZZE TALMENTE "PROFESSIONALI" DA PERMETTERE UN ACCESSO TOTALE ALLA CONOSCENZA, MUSICALE E NON.
OF COURSE A FESTIVAL ISN'T JUST ABOUT THE LINEUP BUT THE ATMOSPHERE TOO. LITHUANIA MUST BE PRETTY CRAZY, WHAT WERE THE PEOPLE LIKE?
THE ATMOSPHERE AT SATTA IS TOTALLY UNIQUE, A MIX BETWEEN SONAR AND THE AUTHENTICITY OF A LOCAL FAIR. SVENTONJI, WHERE THE FESTIVAL TAKES PLACE, IS A MINI RICCIONE, EXCEPT IT'S ON THE LATVIAN BORDER AND IT'S A FOUR AND A HALF HOUR DRIVE FROM THE CAPITAL VILNIUS THROUGH IMMENSE FORESTS AND FIELDS. BUT THIS JOURNEY IS A FUNDAMENTAL PART OF THE EXPERIENCE, IN THOSE 4 HOURS YOU CAN'T EVEN BEGIN TO IMAGINE WHAT AWAITS YOU; FOUR STAGES WITH MAMMOTH SOUND SYSTEMS CALIBRATED DOWN TO THE MILLIMETRE, IMPECCABLE ORGANISATION AND ABOVE ALL, TENS OF THOUSANDS OF PEOPLE WHO HAVE COME TO LISTEN TO DJS AND PRODUCERS THAT BACK IN ITALY WOULD STRUGGLE TO FILL YOUR LOCAL ARCI CLUB. THE FESTIVAL'S SUCCESS LIES IN SPOTTING WHO'S GOING TO BE THE NEXT BIG THING AND BOOKING THEM BEFORE IT'S ONLY THE BIG EUROPEAN FESTIVALS THAT CAN AFFORD THEM, FESTIVALS WHICH NOWADAYS ARE JUST CARBON COPIES OF EACH OTHER. THE ABILITY TO CREATE SUCH AN AMAZING EVENT WITH LIMITED FUNDS AND STILL PUT THOUGHT INTO THE LINEUP HAS ALSO FASCINATED ME AND I THINK THAT IT'S THIS KIND OF EVENT WHERE REAL INNOVATION AND NEW TRENDS EMERGE. OBVIOUSLY THIS IS ALSO POSSIBLE BECAUSE THE AVERAGE LEVEL OF MUSICAL CULTURE IS SO HIGH, AS IT IS IN MANY OTHER EASTERN EUROPEAN COUNTRIES WHERE DIGITAL PIRACY HAS GOT TO SUCH 'PRO' LEVELS THAT YOU HAVE TOTAL ACCESS TO KNOWLEDGE, MUSICAL OR OTHERWISE.
——–
COM'E' NATA LA TUA COLLABORAZIONE CON LORO? C'ERANO ALTRI ARTISTI EB AL FESTIVAL?
NEL 2010 ERO TOTALMENTE PRESO DALL'EVOLUZIONE DELLA SCENA RUSSA E DZA ORGANIZZÒ LO SHOWCASE CON TUTTI I PRODUCER DI MOSCA CHE AVEVANO COLLABORATO CON ERROR BROADCAST (OL, PIXELORD, LAPTI) POI QUANDO VIDI CHE NEL RESTO DELLA LINE-UP C'ERA GENTE COME AD BOURKE, SLUGABED, AARDVARK, MOUNT KIMBIE, HUDSON MOHAWKE COMPRAI IL BIGLIETTO BERGAMO>KAUNAS (RIP) SENZA PENSARCI DUE VOLTE. TORNATI DAL FESTIVAL USCÌ LA GIÀ CITATA FLY RUSSIA E IL RESTO È STORIA. L'ESPERIENZA FU INCREDIBILE E NEL 2011 MI FU CHIESTO DI CURARE UNO SHOWCASE ERROR BROADCAST A CUI INVITAI TAPRIKK SWEEZEE E MONTGOMERY CLUNK…BOMBE A MANO ANCHE LÌ GRAZIE AGLI OTTIMI COMPAGNI DI VIAGGIO DIGI G'ALESSIO E HERRERA (IN VESTE DI FINALISTI DELL'IDA BEAT BATTLE 2010).
 HOW DID YOUR COLLABORATION WITH THEM COME ABOUT? (WERE THERE OTHER EB ARTISTS AT THE FESTIVAL?)
 IN 2010 I WAS TOTALLY INTO THE EVOLUTION OF THE RUSSIAN SCENE AND DZA ORGANISED THIS SHOWCASE WITH ALL THE PRODUCERS FROM MOSCOW THAT HAD COLLABORATED WITH ERROR BROADCAST (OL, PIXELORD AND LAPTI), THEN, WHEN I SAW THAT THE REST OF THE LINEUP INCLUDED NAMES LIKE BOURKE, SLUGABED, AARDVARK, MOUNT KIMBIE AND HUDSON MOHAWKE, I BOUGHT A TICKET FROM BERGAMO-KAUNAS WITHOUT A SECOND THOUGHT. WHEN I GOT BACK FROM THE FESTIVAL, THE AFOREMENTIONED FLY RUSSIA CAME OUT AND THE REST IS HISTORY. IT WAS AN INCREDIBLE EXPERIENCE AND IN 2011 I WAS ASKED TO DO AN ERROR BROADCAST SHOWCASE AND I GOT TAPRIKK SWEEZEE AND MONTGOMERY CLUNK INVOLVED… THAT WAS THE BOMB AS WELL, THANKS TO MY EXCELLENT TRAVEL COMPANIONS DIGI G'ALESSIO AND HERRERA (AS FINALISTS IN THE IDA BEAT BATTLE 2010).
——
CHIUDIAMO CON UNA DOMANDA FACILE: IL MOMENTO MIGLIORE CHE HAI VISSUTO IN QUESTI ANNI DI FESTIVAL, UNA DI QUELLE COSE CHE HAI RACCONTATO A TUTTI APPENA SEI TORNATO E INFINE SALUTA CHI VUOI, CIAO
SE PROPRIO DEVO SCEGLIERNE UNO VADO CON UN'EPISODIO NON STRETTAMENTE MUSICALE, MA CHE RISPECCHIA PERFETTAMENTE LA TOTALE IMPREVEDIBILITÀ DI QUELLO CHE PUÒ SUCCEDERE DURANTE IL SATTA. IL VIAGGIO DI RITORNO VERSO L'AEROPORTO DI RIGA ALLE 5 DEL MATTINO DOPO LA PEAK NIGHT DELLA SCORSA EDIZIONE CON MACHINEDRUM, GASLAMP KILLER, GHOSTPOET, DEBRUIT…TUTTI DEVASTANTI, E NOI OVVIAMENTE DEVASTATI. IL DRIVER CI VIENE A PRENDERE SOTTO CASA CON UNA MERCEDES PURO STILE SOVIET, APRE IL BAULE E SUBITO, TRA I BAGAGLI, SPUNTA UNA MAZZA DA BASEBALL…SALIAMO E DOPO DIECI METRI PARTE UN GRATEST HITS DI 2PAC COL VOLUME A PALLA. LA GIUSTA COLONNA SONORA PER UN RIPOSANTE VIAGGIO GANGSTA IN MEZZO ALLA CAMPAGNA LETTONE AI 200KMH (TUTTO DOCUMENTATO). DAL PUNTO DI VISTA MUSICALE IL MOMENTO PIÙ ALTO È STATO IL SET DI DZA NEL 2010 DAVANTI A UN MIGLIAIO DI PERSONE. (GUARDA LA FOTO) SENTIRE I PEZZI CHE AVEVA PRODOTTO PER ERROR BROADCAST USCIRE SU UN IMPIANTO MONSTRE IN UN PALCO RICAVATO DA UN EX TEATRO SOVIETICO DAVANTI A UN PUBBLICO SIMILE FU UN MOMENTO DAVVERO INDIMENTICABILE.
 CIAO DOMYNIKAS, IL NOSTRO INSIDER IN TERRA LITUANIA, E SOPRATTUTTO CIAO FRED BARBEIN (GRAZIE PER AVERMI RICORDATO DI SPINGERE REC).
LET'S FINISH OFF WITH AN EASY ONE: WHAT'S YOUR FAVOURITE MEMORY FROM THESE YEARS OF FESTIVAL-GOING? ONE OF THESE THINGS THAT YOU TOLD EVERYONE AS SOON AS YOU GOT BACK? AND FINALLY SHOUT OUT TO WHOEVER YOU WANT. BYE.

 IF I REALLY HAD TO CHOOSE, I'D PICK SOMETHING THAT'S NOT STRICTLY MUSICAL, BUT PERFECTLY REFLECTS THE COMPLETE AND UTTER UNPREDICTABILITY OF WHAT MIGHT HAPPEN DURING SATTA. THE JOURNEY BACK TO RIGA AIRPORT AT 5 IN THE MORNING AFTER THE PEAK NIGHT LAST YEAR, WITH MACHINEDRUM, GASLAMP KILLER, GHOSTPOET, DEBRUIT… THEY HAD ALL KILLED IT AND WE WERE TOTALLY DESTROYED. THE DRIVER CAME TO PICK US UP IN A MERCEDES, TOTAL SOVIET STYLE, HE OPENS THE BOOT AND THERE, AMONG THE SUITCASES, WAS A BASEBALL BAT… WE GET IN AND AFTER 10 METRES 2PAC'S GREATEST HITS STARTS BLARING OUT OF THE STEREO. THE PERFECT SOUNDTRACK FOR A RELAXING GANGSTA TRIP THROUGH THE LATVIAN COUNTRYSIDE AT 200KMH (AND WE GOT IT ALL ON FILM). IN TERMS OF MUSIC, MY NUMBER ONE MOMENT WAS THE DZA SET IN 2010 TO A THOUSAND PEOPLE (SEE BELOW). HEARING TRACKS THAT HAD BEEN PRODUCED FOR ERROR BROADCAST ON A MONSTER SYSTEM, ON A STAGE THAT WAS A FORMER SOVIET THEATRE AND IN FRONT OF THAT AUDIENCE WAS UNFORGETTABLE.
 CIAO TO DOMYNIKAS, OUR MAN ON THE INSIDE IN LITHUANIA, AND A SPECIAL CIAO TO FRED BARBEIN (THANKS FOR REMINDING ME TO HIT RECORD).
CIAO FLIP.
TRACKLIST:
LIANNA LA HAVAS – FORGET (SHLOHMO REMIX)
S-X – WOOOO (FUNKY HOUSE REMIX)
ANTI-G – THE FUCKING ERROR!!!!!!
SPECTR – RED HOT
DISCLOSURE – CONTROL
MJ COLE – SINCERE
SINJIN HAWKE – LOVE IS ON YOUR SIDE
RUSTIE – AFTER LIGHT (FEAT. ALUNAGEORGE)
JUICY J – WHO DA NEIGHBOR
S-X – BRICKS
RL GRIME- GRAPES ALLA VODKA (SALVA REMIX)
SINJIN HAWKE – CRYSTAL DUST
COMMA – TWEGIONAIRE
TNGHT – BUGG'N
NOVEAU PALAIS – DRAMA (CANBLASTER & SINJIN HAWKE REMIX)
RL GRIME – GRAPES ALLA VODKA
KANYE WEST – MERCY (RL GRIME & SALVA REMIX)
DEFT – NO SOLACE
NICKI MINAJ – BEEZ IN THE TRAP
DIGI G'ALESSIO – MIKE TYSON
GUCCI MANE – I'M DA SHIT (SHLOHMO REMIX)
DREAM CONTINUUM – SET IT
M.I.A. – BAD GIRLS (SWITCH REMIX)
BIG SEAN – DANCE (A$$) (FEAT. NICKI MINAJ)
KROMESTAR – 2012
EAN – AULDERKINCHER
FLOSSTRADAMUS – ROLLUP (BAAUER REMIX)
TNGHT – HIGHER GROUND
HUDSON MOHAWKE – CBAT
KUHN – SLIME BEACH (PHILLIP D KICK REMIX)
S-X – WOOOO (SLICK SHOOTA BOOTLEG)
KRAMPFHAFT – CARL SAGAN THE MAN
MANNI DEE – THOUGH I DO
ADAM F – CIRCLES (PHILLIP D KICK'S FOOTWORK EDIT)
FLOSSTRADAMUS – FROM THE BACK (LUNICE REMIX)
DZA – FINGER SNAPS (SHIGETO REMIX)
KANYE WEST – MERCY (DJ SPINN & DJ RASHAD REMIX)
DREAM CONTINUUM – GIVE A LIL LUV
ROBOT KOCH VS CEREBRAL VORTEX – VORTEX COOKIES (FLAKO INSTRUMENTAL REMIX)
THE COOL KIDS – MIKEY ROCKS
MELA-D / CMD-D: ERROR-BROADCAST.COM