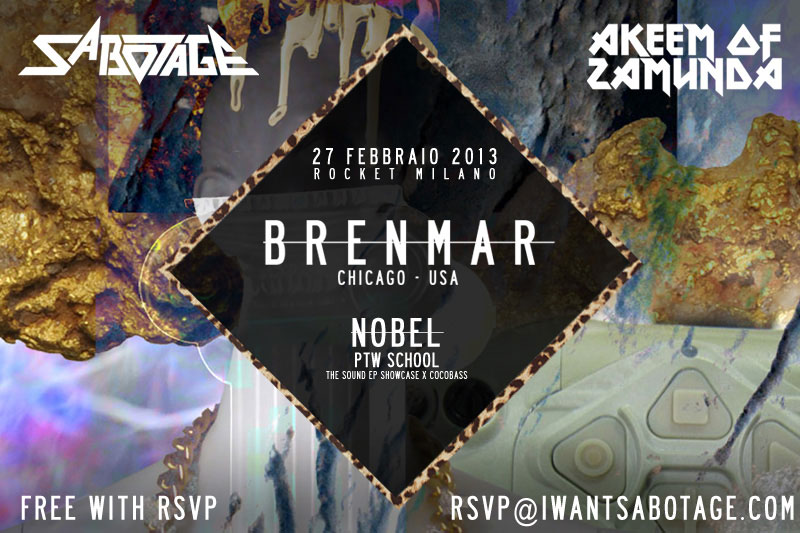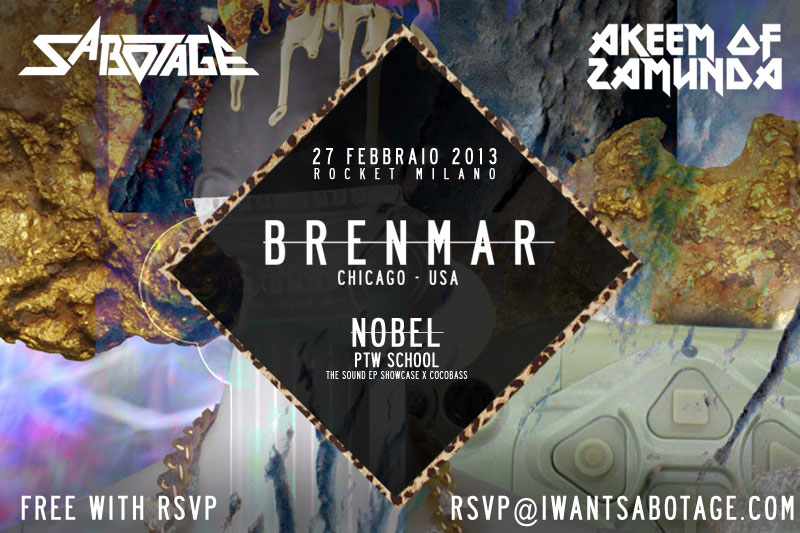 BRENMAR + NOBEL X SABOTAGE X AKEEM OF ZAMUNDA, AL ROCKET, 27.02.2013
PER LA PRIMA VOLTA BRENMAR A MILANO. NON CI VOLEVA TANTO DOPOTUTTO, BASTAVA FARGLI UNA CHIAMATA, PAGARGLI UN AEREO E FARLO VENIRE AL ROCKET, COSI' COME HANNO FATTO I RGZ DI SABOTAGE PORTANDOLO ALLA SERATA AKEEM OF ZAMUNDA CHE TUTTI I MERCOLEDI' SI MANIFESTA IN VIA PEZZOTTI.
PEZZOTTI D'AFRICA INSOMMA, MA BRENMAR, ESSENDO UN ARTISTA TRASVERSALE NON FA BALLARE SOLO L'AFRICA, MA ANCHE TUTTO IL RESTO DEL MONDO
POI CI SARA' ANCHE NOBEL, ANCHE LUI HANNO PAGATO UN AEREO (HA SCELTO UN BOING 666) E ANCHE LUI SUONERA' QUESTA SERA SGANCIANDO PEZZOTTI DAL SUO ULTIMO THE SOUND EP, ANZI SARA' UN VERO E PROPRIO SHOWCASE, 
L'ULTIMO MIX DI BRENMAR LO PUOI SENTIRE QUA SOPRA, PIGLIA BENE UN TOT PERCHE' LUI E' CAPO.
L'ULTIMO MIX DI NOBEL INVECE E' USCITO PER LE VENERDI' MIXTAPE ED E' UNA COSA OLD-NEW-SCHOOL HOUSY E PIGLIA BENE UGUALE, SCEGLI TU QUELLO CHE PREFERISCI, SONO ENTRAMBI FREE DOWNLOAD.
+
LVCA (SABOTAGE)
THE PERSEVERANCE (AKEEM OF ZAMUNDA)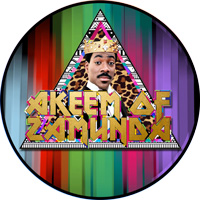 PURE LA SERATA E' FREEDOWNLOAD, MA SU INVITO, PERCHE' IL ROCKET E' PICCOLO E LA CAPIENZA E' LIMITATA E TUTTI VOGLIAMO ENTRARE, NO?
MANDA UNA MAIL A:
– RSVP@IWANTSABOTAGE.COM –
CIAO CHICAGO