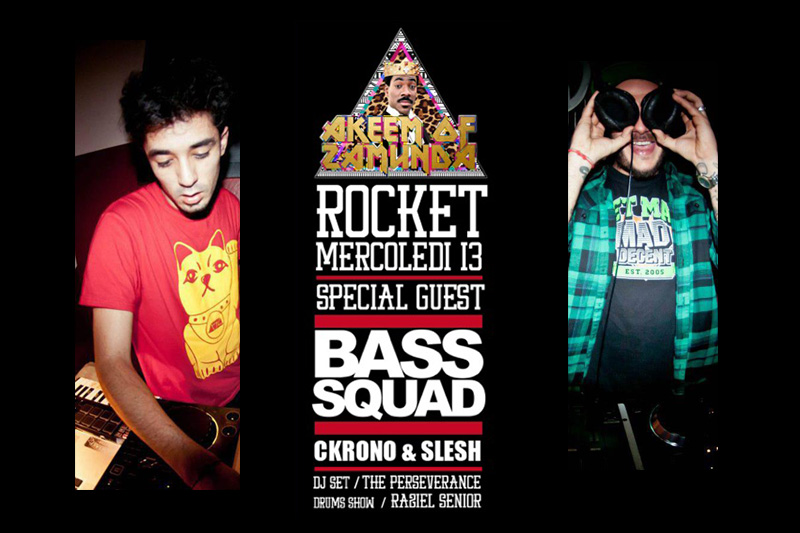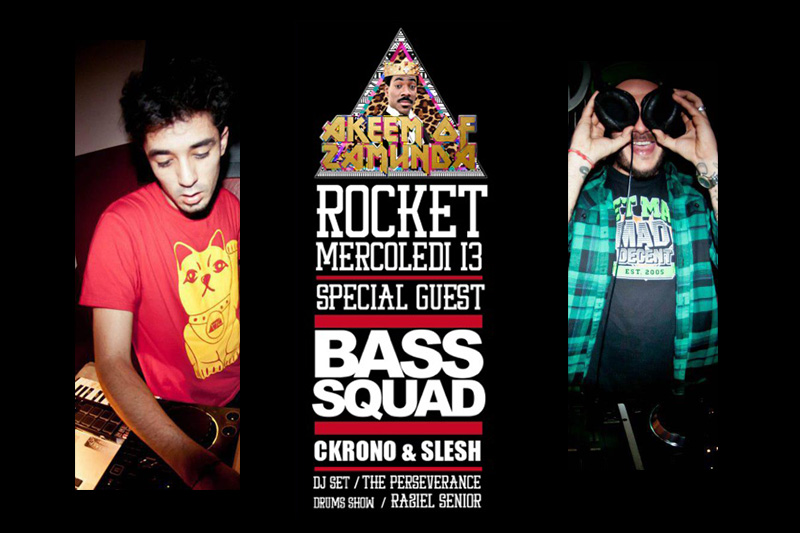 CKRONO & SLESH (BASS SQUAD) X AKEEM OF ZAMUNDA AL ROCKET, 13.02.2013
I MAGGIORI ESPONENTI DELLA SCENA MOOMBAH ITALIANA, CKRONO & SLESH, ARRIVANO A MILANO A SCALDARE UN MERCOLEDI' ALTRIMENTI NEVOSO. TE LO DICIAMO LAST MINUTE PER CREARE L'EFFETTO SORPRESA, MA LA VERA SORPRESA CE L'AVRAI SOTTO IL PALCO. TI CONSIGLIAMO DI USARE UN GEL EXTRA-RESISTENTE TENUTA 5 SE NO ESCI SPETTINATO. ALLE RAGAZZE INVECE CONSIGLIAMO UN DEODORANTE 48H PERCHE CI SARA' DA BALLARE E SI SA COM'E' IL ROCKET QUANDO SI BALLA TANTO: E' CALDO, E IL CALDO FA SUDARE.
MENO MALE CHE FUORI CI SARA' ANCORA UN PO' DI NEVE. MA COSA C'ENTRA LA NEVE CON AKEEM OF ZAMUNDA?
QUI SOPRA UNA MIXONE, QUA SOTTO UN TRACCINO
E PER I NOSTALGICI UN THE MIXIE D'ANNATA, THE MIXIE VOL. 4 BY CKRONO
AD APRIRE TUTTO CI SARA' IL RESIDENT MARVELY THE KING OF ZAMUNDA PERSERVERANCE E IL DRUM SHOW  DI RAZIEL SENIOR.
PORTATI DEL THE FREDDO.
– EVENTO FB –
CIAO OLAJUWON