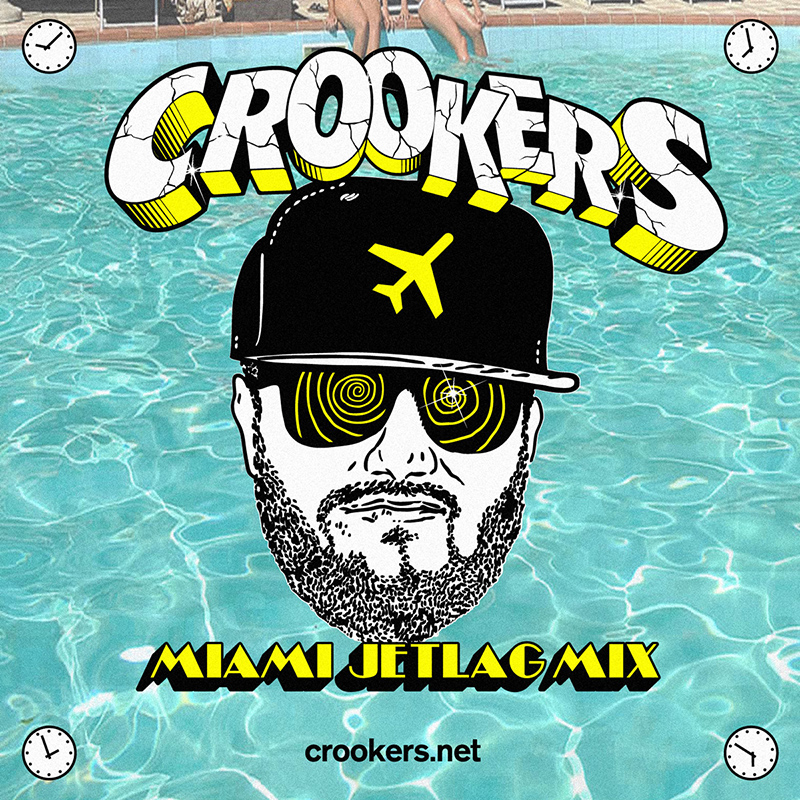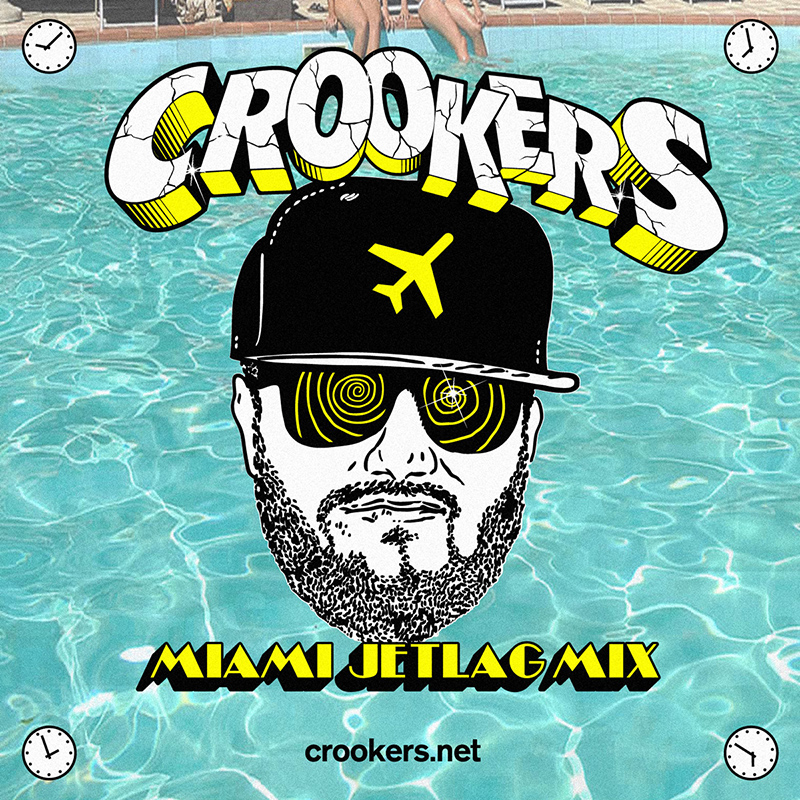 CROOKERS – MIAMI JETLAG MIX
C'E' CHI SULL'AEREO DORME, CHI GUARDA FILM, CHI SCOPA E CHI COME IL CROOKERS MIXA.
DALLA DESCRIZIONE SOTTO LA TRACCIA DI SOUNDCLOUD
"THIS IS A MIX I DID DURING THE LONG FLIGHT BACK FROM MIAMI I CALLED IT "MIAMI JETLAG MIX" 'CAUSE I WAS ALREADY LOOKING FORWARD TO MY "BEST FRIEND" JETLAG. WHENEVER I START TO MISS HIM HE COMES AND KICKS MY ASS FOR A WEEK STRAIGHT. IN THE MIX YOU CAN FIND SOME NEW EXCLUSIVE STUFF FROM CIAO RECS,MY NEW RELEASE GHETTO GUETTA / HEAVY (OUT ON OWSLA AT THE END OF THIS MONTH) IN GOOD COMPANY WITH NEW STUFF FROM : DILLIGAS, LOUIS BENOIT, STABBER, DIGI, JUSTIN MARTIN, DEETRON, MAISON SKY, ASTRONOMAR & MANY MORE."
[soundcloud url="http://api.soundcloud.com/tracks/87434029″ params="" width=" 100%" height="166″ iframe="true" /]
5 COSE SIMPA CHE CI SONO VENUTE IN MENTE QUANDO ABBIAMO LETTO CHE STO MIX ERA STATO FATTO IN AEREO:
1- CHE BOMBA E' PRENDERE UN AEREO E TROVARE UNA CONSOLLE DI FIANCO AL POSTO ASSEGNATO?!
2- MA I COCKTAIL LI FACEVANO CON LE MIGNON O AVEVANO LE BOTTIGLIONE?
3- QUALCUNO SICURO AVRA' DETTO: "IO SONO IN LISTA MARCELO"
4- QUALCUNO SICURO AVRA' DETTO GUARDANDO CROOKERS CHE MIXAVA E SCUOTEVA LA TESTA NEL SILENZIO DELL'AEREO:"AH QUESTI GIOVANI D'OGGI"
5- SICURO TRA POCO FANNO BOILER ROOM IN AEREO E LO CHIAMANO BOEING ROOM
TRACKLIST:
PEDESTRIAN – HOYLE ROAD (BENJAMIN DAMAGE AND DOC DANEEKA REMIX)
MAISON SKY – SHARK ALARM
UZ – TRAP SHIT V13 (JUSTIN MARTIN REMIX)
POIRIER – GAL U GOOD (ASTRONOMAR REMIX)
SECONDCITY – THE STORY
DEADMAU5 – TELEMISCOMMUNICATIONS (CROOKERS RMX)
HOT NATURED – REVERSE SKY DIVING (DEETRON RMX)
CROOKERS – HEAVY
LOUIS BENOIT – CLARK KENT (CIAO RECS)
DADDYS GROOVE CRYOGENIX -TILT
CROOKERS – GHETTO GUETTA
CROOKERS – GIGA (CIAO RECS)
DILLIGAS & CROOKERS – LOUD (CIAO RECS)
CROOKERS & DIGI – STIAAH! (CIAO RECS)
FUUKU – M.I.C.U (LUCKYBEARD REC)
STABBER – ABDUCTION (LUCKYBEARD REC)
GEEKY PLAYTIME CABLE
JEREMIH – FUCK YOU ALL THE TIME
CIAO CROOKKI