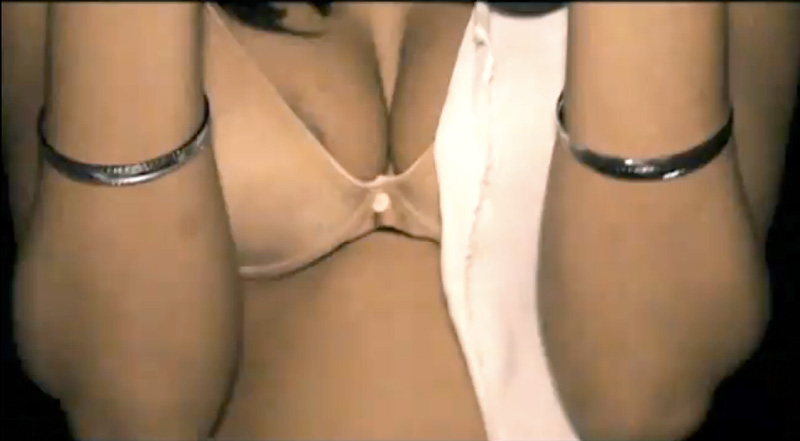 SHE'S A MURDERER, BANG BANG!
WHAT THE FUCK! SONO TANTI I POST CHE AVREMMO DOVUTO FARE IN QUESTI GIORNI.
ZOMBY CHE DROPPA 4 TRACCE DAL TITOLO HIPSTER  ▲ ► ▽ † SUL SUO CANALE YOUTUBE, PER ESEMPIO, O ONEMAN CHE SPACCA IL CULO IN DA BOILER ROOM MENTRE IL TIZIO UBRIACO TI GRIDA NELL'ORECCHIO. E QUESTI SONO SOLO ALCUNI.
IL FATTO E' CHE NON C'AVEVAMO TEMPO.
INOLTRE IERI ERAVAMO TUTTI TROPPO IMPEGNATI A SENTIRE E SPINGERE GLI APES ON TAPES IN TICINELLA. CAZZO, LORO SI' CHE HANNO SPACCATO – E TRA POCO VEDRAI CHE ROBE FANNO DAL VIVO – ABSTRACT-HIP-HOP E PARETI CHE CADONO, POTENZA ROBERTO CARLOS 3-F-I-N-G-A-Z, STILE ALI DI GABBIANO.
ANYWAY.
QUESTO VIDEO LI BATTE TUTTI. ED E' USCITO IERI. SBAAAAM! COS'ASPETTI?
CX KIDTRONIK – SHE'S A MURDERER, FT. 4. 5TH – DALL'ALBUM KRAK ATTACK 2: BALLAD OF ELLI SKIFF.
THANKS TO COLAH.
AH, SE VUOI VENIRCI A TROVARE, TI RICORDIAMO CHE TRA POCO C'E' UNA FESTA.