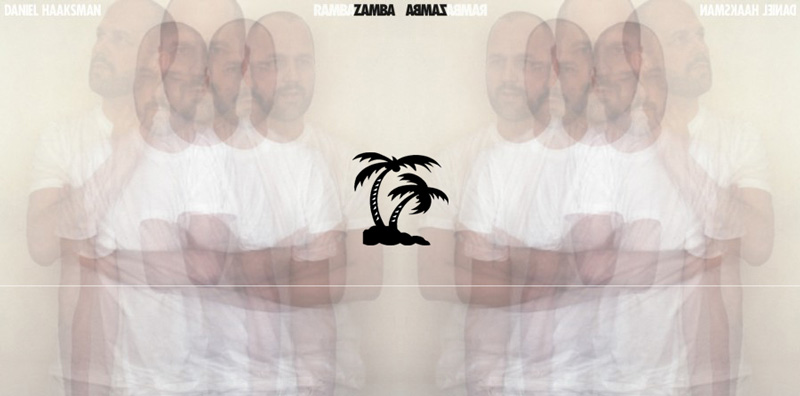 DANIEL HAAKSMAN – RAMBAZAMBA
IERI DISCOBELLE HA CONDIVISO STO MIX DI DANIEL HAAKSMAN, DICENDO QUANTO QUESTO MIX TROPICALE RAMBAZAMBA, CHE GIA' IL NOME E' TOP, POSSA FARTI PIGLIAR BENE E FARE COSE PAZZE NEL FINE SETTIMANA; ANZI LA FRASE TE LA RIPORTIAMO PARO PARO, TANTO UN PO' DI INGLESE LO SAI: " THE MIX WILL MOST LIKELY GET YOU SO PUMPED UP THAT BY SUNDAY YOU'LL WAKE UP NAKED IN THE TRUNK OF A CAR ON THE ICELANDIC COUNTRYSIDE".
DANIEL HAAKSMAN RAMBAZAMBA MIX SUMMER 2011 by DANIEL HAAKSMAN / MAN REC 
SONO SIMPATICI VERO? PUOI VOTARLI COME MIGLIOR BLOG SVEDESE DI MP3 SE VUOI, LORO SI PRENDEREBBERO BENE SICURAMENTE.
FATTO STA CHE IL RAMBAZAMBA MIX E' UNA BOMBA (LASCIA STARE L'INTRO DISCUTIBILE, DURA POCO), ANCHE SE E' USCITO QUALCHE MESE FA. DANIEL HAAKSMAN E' UN CAPO E IL PRIMO POST DI OTTOBRE NON POTEVA CHE ESSERE DEDICATO AI TROPICI E ALLE PALME. POI BASTA EH.
BAUSAN!
CIAO SVEDESI.