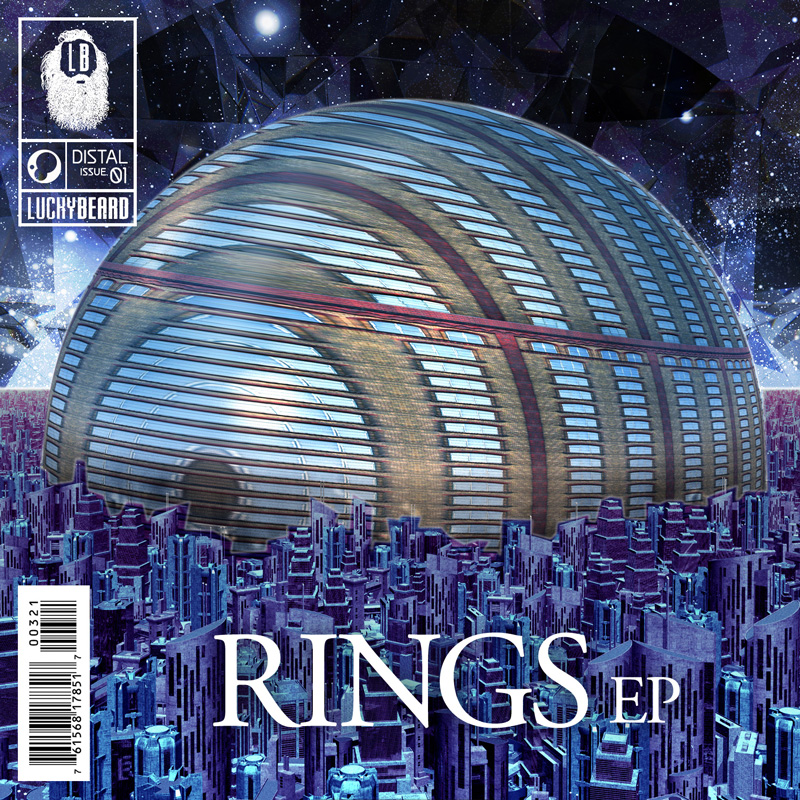 DISTAL – RINGS EP / OUT NOW X LUCKY BEARD REC
QUESTA E' LA PRIMA DI (SI SPERA) TANTE RELEASE DI DISTAL PER LUCKY BEARD REC.
IL LIVELLO DI QUESTI QUATTRO PEZZI E' MOLTO E' ALTO, ORMAI NON CI STUPIAMO PIU', UN PAIO  LI HAI GIA' POTUTI SENTIRE NEL THE MIXIE VOL.34, MA RINGS EP E' USCITO IERI (26.03.2013), FRESCO COME UNA ROSA, DIRETTAMENTE DAL 2067, ANNO DI NASCITA DI LB. SEGNALIAMO ANCHE LA COLLABO CON WHEEZ-IE, ALTRO PRODUCER, FROM HOUSTON, MOLTO INTERESSANTE CHE TI CONSIGLIAMO DI TENERE D'OCCHIO.
CMQ, "LA MUSICA SI ASCOLTA, NON SI LEGGE" E' UN NOSTRO VECCHIO MOTTO, QUINDI QUA SOTTO TI ASCOLTI IL TEASER, LO STREAM COMPLETO LO TROVI SU LUCKYBEARD.TUMBLR.COM E BUONA GIORNATA.
ALZA IL VOLUME AND SAY WOW.
GET IT: ITUNES – BEATPORT – JUNODOWNLOAD
COME EXTRA TI APPENDIAMO IL THE MIXIE CASALINGO DI DISTAL IN CASE YOU MISSED IT:
CIAO GIANNI ANELLI