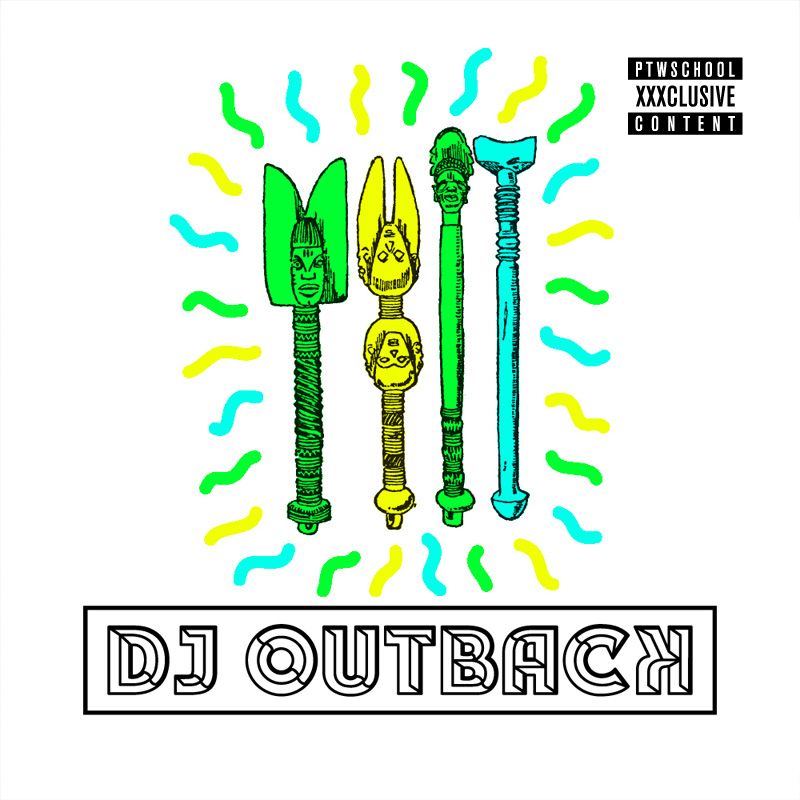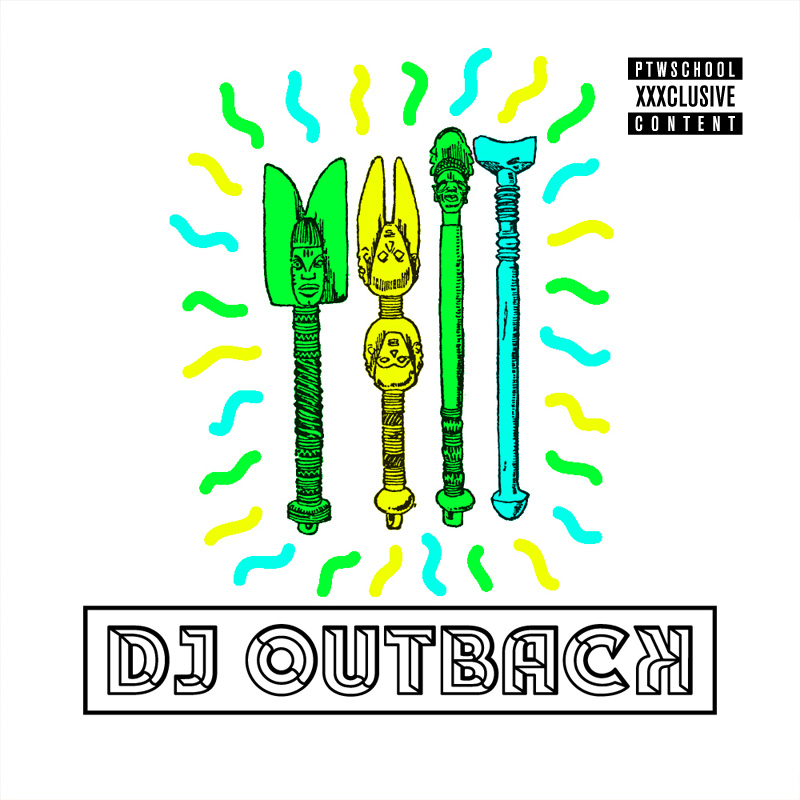 DJ OUTBACK – #1 / XXXCLUSIVE MIXXX
QUESTO MIX CI ARRIVA DIRETTAMENTE DA UN'ISOLA DESERTA ED E' IL FRUTTO DI UN NUOVO PROGETTO CHE NASCE NELL'ITALIA DELL'EST A CUI DIAMO IL NOSTRO SOSTEGNO MORALE, OSPITANDO SUL NOSTRO CANALE SOUNDLCOUD IL PRIMO MIXATO D'ESORDIO DI DJ OUTBACK. PER ORA NON POSSIAMO ANCORA DIRE MOLTO SU DI LUI, MA SIAMO CERTI CHE CAPIRAI TUTTO ASCOLTANDO AD ALTO VOLUME E SCARICANDO QUESTO  VIAGGIO ESOTICO TRA CLAP! CLAP!, SHACKLETON, CKRONO & SLESH, DJ HAUS, POPULOUS, TOUMANI DIABATE' & FRIENDS.
LA SUA PRIMA DATA E' QUI. VIENI DENTRO.
TRACKLIST:
UNKNOWN ARTIST – UNKNOWN TITLE [UNRELEASED]
UNKNOWN ARTIST – UNKNOWN TITLE (UNKNOWN ARTIST RMX) [UNRELEASED]
DIGI G'ALESSIO – COME IN SENEGAL [RAGNAMPIZA.NET]
FEROX – MONDO [BLACK ACRE]
DJ HAUS – COMIN' ON [UNKNOWN TO THE UNKNOWN]
NATLEK – DOGON [LUCKY BEARD REC]
PEV & KOWTON – VAPOURS [LIVITY SOUND]
CLAP! CLAP! – TAMBACOUNDA'S BLACK MAGIC [BLACK ACRE]
CLAP! CLAP! – BURBUKA [BLACK ACRE]
RAS G – ALL IS WELL… [BRAINFEEDER]
CLAP! CLAP! – CONQUEROR (REMORSE/WITHDRAWN) [BLACK ACRE]
CKRONO & SLESH – YOU KNOW (CLAP! CLAP! RMX) [MEANBUCKET]
CLAP! CLAP! – ASHIKO [BLACK ACRE]
AFRICA HITECH – BLEN [WARP RECORDS]
SHACKLETON – NEW DAWN [SKULL DISCO]
CAREMU & SSAN – HERDEN [ECCO.CHAMBER]
POPULOUS – DEAD SEA [FOLK WISDOM/BAD PANDA RECORDS]
CLAP! CLAP! – BLACK SMOKES, BAD SIGNS [BLACK ACRE]
.DUB DYNASTY – THUNDERING MANTIS PT. II [STEPPAS]
DJ KHALAB – WALKIANA [BLACK ACRE]
AFRICAN HEAD CHARGE – BADMAN PLAN [ON-U SOUND]
KICKIN PRODUCTIONS – LITTLE BIT OF EVERYTHING [KICKIN PRODUCTIONS]
AFRIKAN SIMBA – MAN OF TODAY [REALITY SHOCK RECORDS]
SOOM T – KINGDOM RISE [REALITY SHOCK RECORDS]
KRIS KEMIST – ANCIENT TIMES DUB [REALITY SHOCK RECORDS]
SONS OF KEMET – INNER BABYLON (VINCE VELLA REMIX) [NAIM JAZZ]
TOUMANI DIABATÉ – SANKOUN DJABI [HANNIBAL RECORDS]
INFINE ABBIAMO CHIESTO DUE INFO A DJ OUTBACK E LUI CI HA RISPOSTO RECAPITANDOCI QUESTO MESSAGGIO IN A BOCCIA:
"TEMPO FA MI SONO TROVATO SU UN'ISOLA CHE CREDEVO DESERTA, DOVE INVECE HO INCONTRATO ANCHE QUALCHE AMICO. HO CONTROLLATO LA VALIGIA CHE AVEVO CON ME E HO TROVATO DISCHI DI AFRICA HITECH, RAS-G, SONS OF KEMET, UNITED VIBRATIONS, DUB DYNASTY, POPULOUS, E RACCOLTE COME LIVITY SOUND, SKULL DISCO O INVASION OF THE MYSTERON KILLER SOUND. IN QUEL MOMENTO MI SONO RESO CONTO DI AVER ASCOLTATO, POCO PRIMA DI TROVARMI LÌ, LE TRACCE CHE MI AVEVANO MANDATO GLI AMICI MILANGELES, THE CLERK, E NATLEK… NON CAPIVO DOV'ERO, FINO A QUANDO NON HO LETTO IL BOOKLET DI TAYI BEBBA, DEL MAESTRO CLAP! CLAP!
QUEI DISCHI MI HANNO PORTATO MOLTO LONTANO, MA ALLA FINE MI HANNO LASCIATO TORNARE!
GRAZIE!"
CIAO AFRICA.