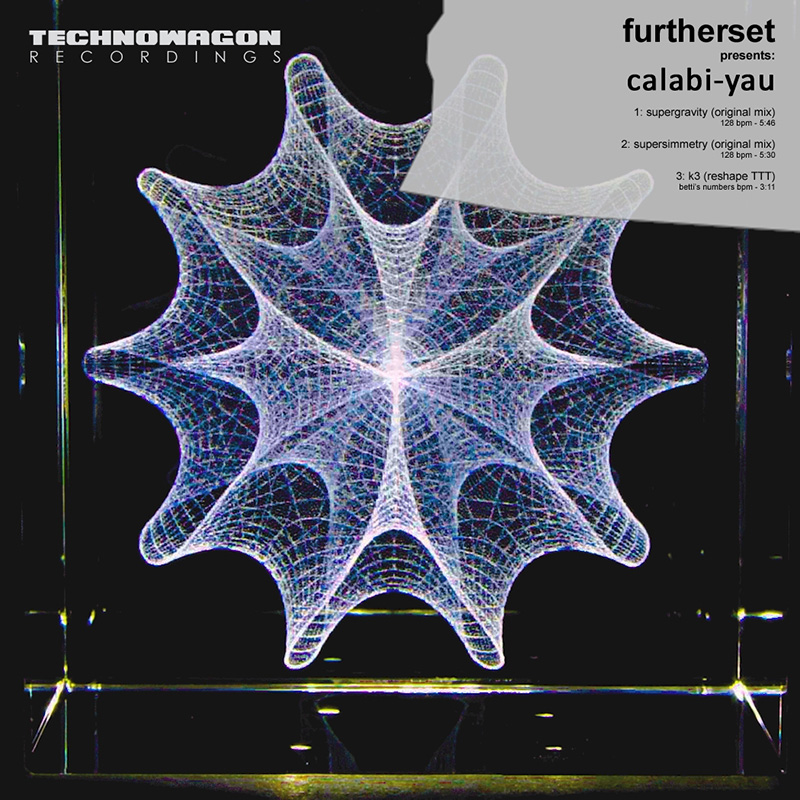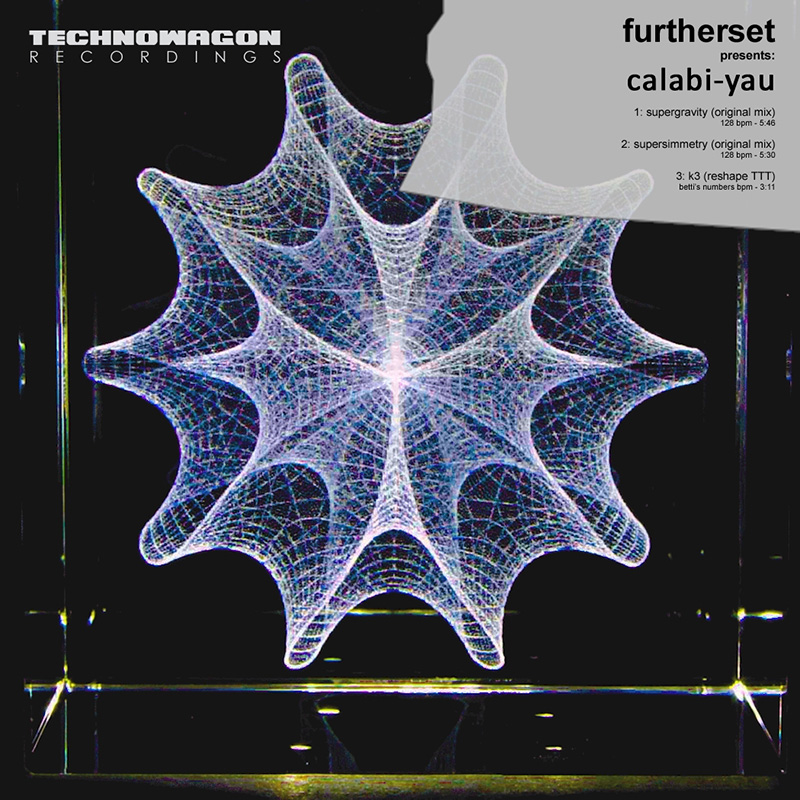 FURTHERSET – CALABI YAU EP X TECHNOWAGON
ULTIMA RELEASE DELL'ANNO, E CON QUESTA CHIUDIAMO TUTTO PER DAVVERO. FURTHERSET, IN ARTE PANDOLFI TOMMASO, NEL 2013 DIVENTERA' MAGGIORENNE, MA LA SUA MATURITA' ARTISTICA L'HA GIA' RAGGIUNTA, PERCHE' DOPO QUATTRO EP – OLD QUANTUM THEORY, VEILLES, TWO LOVERS IN A ROOM E QUESTO – NON SI PUO' DIRE CHE SIA UN ARTISTA CHE HA EFFETTUATO GIA' UN SUO PERCORSO DI CRESCITA ECC., CMQ TU PROVA AD ANDARGLIELO A DIRE, TI RISPONDERA' "SWAG NON ME NE FOTTE UN CAZZO MINGHIE LOL". SON RAGAZZI. NOI SAPPIAMO PERO' CHE DIETRO A QUEST'ATTITUDINE "LUDICA" DI COMUNICARE C'E' UN CERVELLO GROSSO COSI' E CALABI YAU, SECONDO EP PER TECHNOWAGON A.K.A. LA PRIMA ETICHETTA CHE L'HA SCOPERTO NEL 2011, E' DAVVERO SUPER. SUPERGRAVITY, SUPERSIMMETRY INFATTI SONO I TITOLI DEI PRIMI DUE PEZZI: TANTA CASSA, HI-HAT CHE RISPETTO AGLI STANDARD DEL PANDOLFI TI FANNO BALLARE, BALLARE DENTRO, E TANTI SALUTI ALLA VECCHIA TEORIA DEI QUANTI. FUORI OGGI, 31.12.2012.
GOMBRA SU BEATPORT, IN ESCLUSIVA PER DUE SETTIMANE, E SUPPORTA L'IDM (CHE NEL 2012 NON VUOL DIRE PIU' NIENTE).
SE SEI INGLESE LEGGI QUA, IF U'RE ENGLISH PLS READ HERE MATE:
⌘-V
"WITH SUPERGRAVITY, TOMMASO PANDOLFI BEGINS THE SECOND CHAPTER OF HIS OWN TECHNOWAGON HISTORY UNDERWATER. IF YOU WANT, THIS SECOND EP OF FURTHERSET WAS ASSEMBLED UNDERWATER, AT LEAST IN THE BEGINNING. IT SEEMS AS IF HE TRIED TO GIVE A SHAPE TO THE INTERACTIONS BETWEEN LIQUID PARTICLES. SUPERGRAVITY SIMULATES THEM. IT IS IN PHASE WITH THEM. IN UNISON. THE FRENETIC RHYTHMIC, DISTORTED BUT NOT TOO MUCH, DOES NOT LEAVE YOU UNTIL A HALF OF THE SONG. THEN, YOU SUDDENDLY JUMP INTO SOMETHING BIGGER THAN YOU. NOW YOU CAN GET LOST.
"I TRIED TO PUT IN THIS EP WHAT I'M TRYING TO DO IN MY LIVE PERFORMANCES: MAKE YOUR ASS MOVE, IN A NO-USUAL WAY. HIGHER BPM, MORE FRAGMENTED AND FASTER RITHMICS AND… HEAVY DRONES." (FURTHERSET)
THOUGH SUPERSYMMETRY PRESENTS A MORE REASSURING 4/4 BEAT, IT IS NOT AS TRIVIAL AS YOU COULD IMAGINE. IT'S A REALLY ENERGETIC TRACK. IF YOU WANT, IT CAN BE VIEWED AS A FLUX OF ENERGY. HYPNOTIC AND UNRESTRAINABLE. IN FACT, ARE NOT HYPNOTIC AND SYMMETRIC TWO ADJECTIVES CLOSER THAN HOW MUCH YOU THINK? WELL, AS YOU SEE, HERE YOU HAVE SUPERSYMMETRY.
"THIS EP IS A NATURAL EVOLUTION OF MY PREVIOUS ONES. I THINK MY CHARACTERISTIC SOUND IS FINDIND A MORE DEFINED SHAPE." (FURTHERSET)
AFTER THOSE TWO RUNS, YOU CAN FINALLY HAVE SOME REST ON K3. YES, THE HEIGHT IS PROIBITIVE BUT IF YOU ARE LISTENING TO K3 YOU CAN FEEL SOME KIND OF STATELINESS. A HUGE EXTENSION. YOU CAN FORGET EVERYTHING AND JUST TRY TO BECOME PART OF THE SURROUNDING. FURTHERSET ALWAYS KNOWS HOW TO HANDLE DRONES. SURRENDER YOURSELF.
"THE ORIGINAL WAS A DRONE THAT WE LOVED SO MUCH, BUT UNTIL RECENTLY WE WOULD NEVER HAVE SAID TO PUBLISH IT. THEN WE RE-EVALUATED THE IDEA OF RELEASE IT, AND SO WE JUST GAVE HIM A NEW COLOR, ITS NAME RESHAPE TTT (TWO THOUSANDS TWELVE)." (GHIANDA & PECH)"
$
ECCO, ORA SAI TUTTO
CIAO SUBACQUEI