GLOBE BANTAM CRUISER
CON LE BANTAM CRUISER, LE NUOVE TAVOLE DI PLASTICA SPECIALE REALIZZATE DA GLOBE, PUOI FARE LO SKATER IN PISCINA E SALTARE SULLE POLLE MOLTO PIU FACILMENTE CHE CON UNA TAVOLA DI LEGNO TRADIZIONALE.
O ALMENO E' IL VIDEO PROMO CHE CI DICE COSI', NOI LO PRENDIAMO PER VERO E TE LO FOAMO VEDERE ANCHE SE CI ABBIAMO MESSO UN PO' A CAPIRE CHE ERA UNA PUBBLICITA', PENSAVAMO FOSSERO SOLO FIKE IN PISCINA. BELLA RAGA.
INFO TECNICHE:
DECK: 7″X24″ HEAVY-DUTY MOLDED PLASTIC WITH S-TRAC GRIP PATTERN
WHEELS: HIGH GRADE 62MM/83A URETHANE
TRUCKS: SLANT 4.75″ WIDE WITH REFLEXIVE 94A BUSHINGS.
SE NO PUOI SEMPRE ACCONTENTARTI DI QUELLA DEI RINGO BOYS (L'INSERZIONE SCADE TRA DIECI ORE) CHE TI COSTA MENO DI VENTI BANDANE.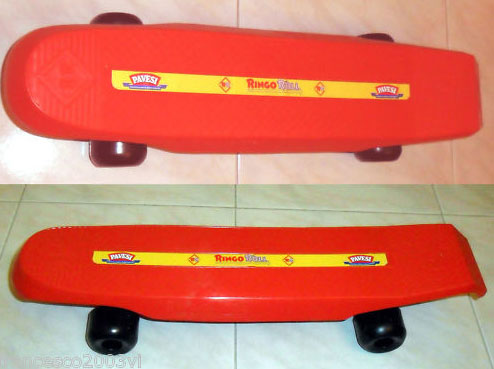 VIA HIGHSNOBIETY