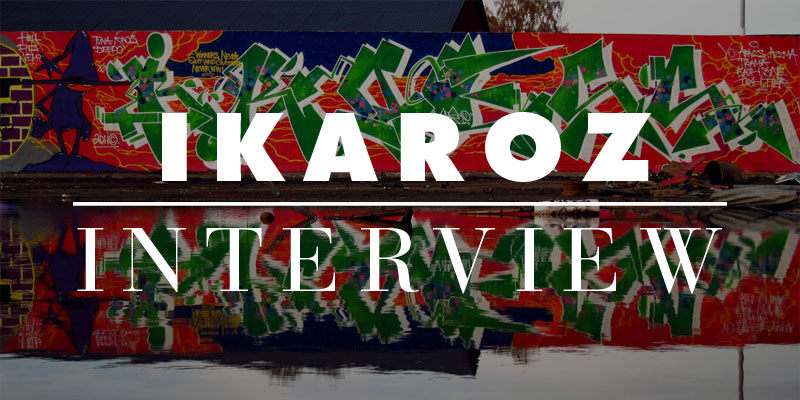 IKAROZ INTERVIEW
CI SIAMO, FINALMENTE SIAMO TORNATI CON L'INTERVIEW!!
A QUESTO GIRO CI ABBIAMO MESSO UN PO', IKAROZ È UNO CHE SI FA ATTENDERE, MA VISTO IL TALENTO E LA STORIA CHE PORTA CON SE POSSIAMO CONCEDERGLIELO.
PER CHI NON SAPESSE DI CHI STIAMO PARLANDO ECCOVI UNA PICCOLA INTRO:
LE SUE TAGS SONO IKAROZ E MAGIA, VIENE DA STOCCOLMA, È UNO DELLA VECCHIA SCUOLA, SI DIVIDE TRA HALL OF FAME MICIDIALI E ARTE SU TELE, DICONO DI LUI CHE DA PICCOLO ABBIA BEVUTO LINFA DI BETULLA E QUESTO HA INFLUENZATO IL MODO DI  PROIETTARE LE IMMAGINI DALLA RETINA AGLI OCCHI.
/
HIS TAGS ARE IKAROZ AND MAGIA, HE COMES FROM STOCKHOLM, HE'S ONE OF THE OLD SCHOOL. IKAROZ WORKS ARE DIVIDED INTO TERRIFIC HALL OF FAME'S AND FINE ART ON CANVAS. PEOPLE SAYS THAT WHEN HE WAS A KID HE DRANK BIRCH LYMPH AND THAT MAY HAVE INFUENCED THE WAY TO PROJECT IMAGES FROM THE RETINA TO HIS EYES.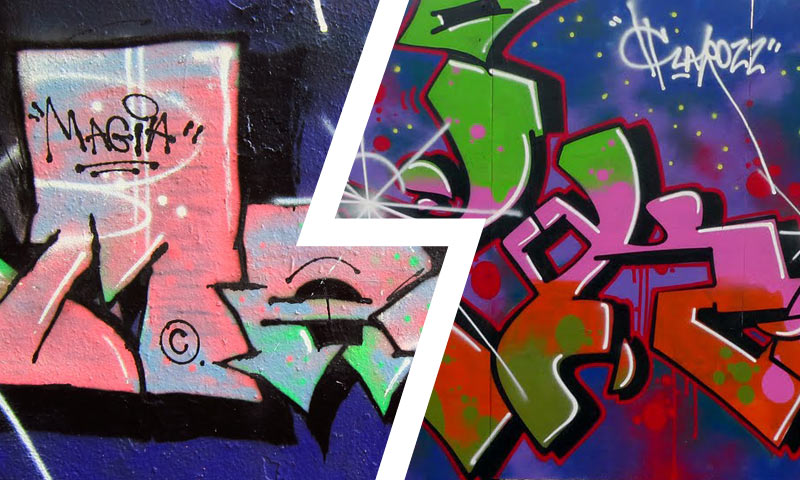 MAGIA / IKAROZ
MAGIA IS KIND OF BOYISH STYLE WRITER, IKAROZ IS MORE THE ARTIST AND WHO I AM TODAY.
I LIKE REPRESENTING THEM BOTH. BUT IN TOTALLY DIFFERENT WHEN AND HOW.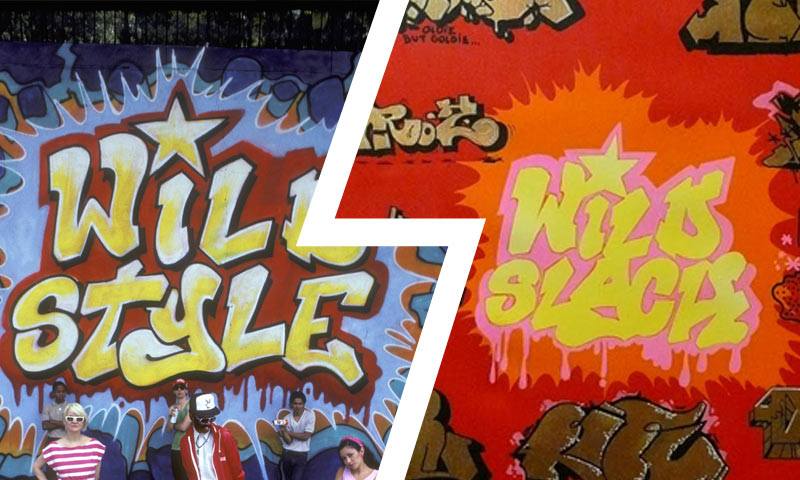 NYC / STHLM
I DON'T THINK SO MUCH ABOUT THAT. GRAFFITI TODAY IS NOT LIKE IT WAS BACK IN THE DAY.
ALL IS JUST A TOTAL MESS THESE DAYS. SCANDINAVIA HAS ALWAYS BEEN VERY INFLUENCED BY THE OLD SCHOOL NYC-STYLE, AND THAT GOES FOR ME TOO OF COURSE!
BLADE, RAMMELLZEE, SEEN, CLIFF AND PHASE 2 DID IT ALL FROM START, WE ARE JUST FOLLOWERS – BUT FOR ME I THINK  THAT IS JUST HOW GRAFF IS WHEN ITS BEST! GRAFFITI IS NOT ART. GRAFFITI IS GRAFFITI, AND THAT'S GREAT!
I CAN FEEL THAT EVEN I MESS AROUND WITH THE ART SHIT IN MY GRAFF A LITTLE BIT TOO MUCH SOMETIMES. BUT HEY…IT'S JUST A PLAY, AND I'M JUST A KID GROWING UP.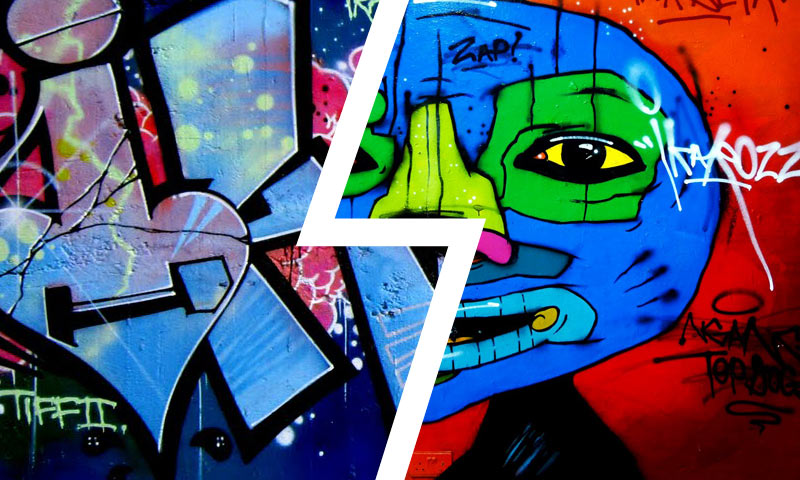 LETTERS / CHARACTERS
FOR ME GRAFFITI IS LETTERS. THE CHARACTERS IS JUST SOMETHING THAT JUST DECORATE THE LETTERS WITH. LIKE ICING ON THE CAKE.
BUT I HAVE ALWAYS LOVED THEM CHARACTERS. MODE, ZIGGY, PIKE CORE AND DWANE FUCKED MY BRAIN TOTALLY IN THE EARLY 90TH.. SO I JUST WANTED TO AS GOOD AS THEM.  AND THEN, I ALWAYS STRUGGLED A LOT WITH THE LETTERS, AND THAT'S STILL WHAT'S UP FOR ME.
I HAVE A LOT EASIER TO MAKE A CHARACTER THEN A GOOD LETTER PIECE, BUT FOR ME GRAF IS STILL LETTERS…EVEN IF I'M MORE OF A CHARACTER PAINTER.
AS I SAID. I LIKE TO PAINT. I LIKE TO SHOW THAT I STILL ROCK… AND I HOPE I CAN CONTINUE WITH WHAT I LOVE AS LONG AS I LIVE!
WELL, ITS JUST LIKE IT IS. SOMETIMES I LIKE TO HANG IN MY STUDIO PAINTING ON SOMETHING THAT WILL LAST. SOMETHING THAT SOMEONE ELSE CAN HAVE ON THEIR WALL I HOPE. I LIKE TO STRUGGLE WITH THE PAINT AND THE BRUSHES ALL ALONE.
END THEN IM TOTALLY BORED WHIT IT AND NEED TO HAVE FUN. PAINT WITH FRIENDS. IT IS  TOTALLY DIFFERENT FROM THE STUDIO TIME. ITS JUST FUN!
NO PRESTIGE, JUST FUN! THAT'S WHAT I LIKE, THE TWO TOTALLY DIFFERENT WAYS OF DOING THE SAME THING. MAKING SOMETHING OUT OF NOTHING.
IT'S SO MAGIC! AND AM SO HAPPY THAT I STILL THINK ITS SO FUN, NEW AND STRANGE EVERY TIME!
IM SO FORGETFUL. ITS A GIFT!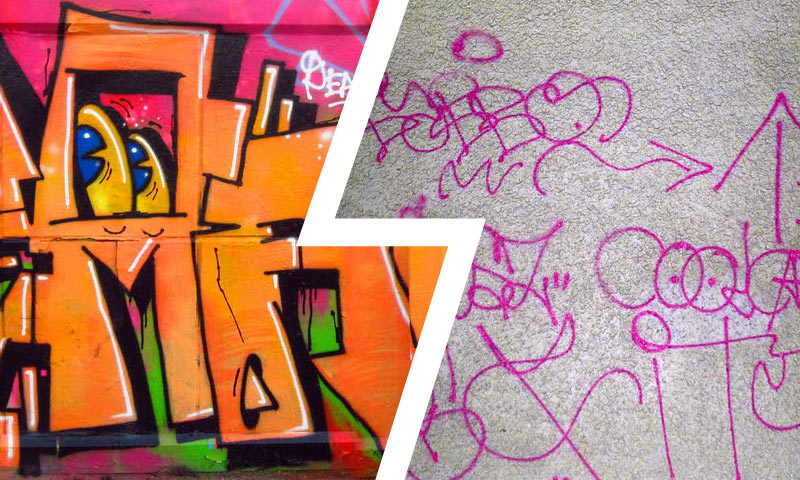 LEGAL / ILLEGAL
I DO NOT CARE SO MUCH ABOUT THAT. I LIKE TO PAINT. IM NOT A ACTION JUNKIE.. I'M JUST SCARED HAHAHA
BUT I LIKE THE ILLEGAL THING EVEN IF AM NOT SO MUCH THESE DAYS AS I AM LAZY AND TIRED. BUT I LOVE THAT OTHERS DO THAT, THAT IS GRAFFITI!
NOT THE LEGAL HALL OF FAMES. IT SHOULD BE ON THE STREETS AND ON MOVING OBJECTS IN THE URBAN ENVIRONMENT.
I LOVE IT!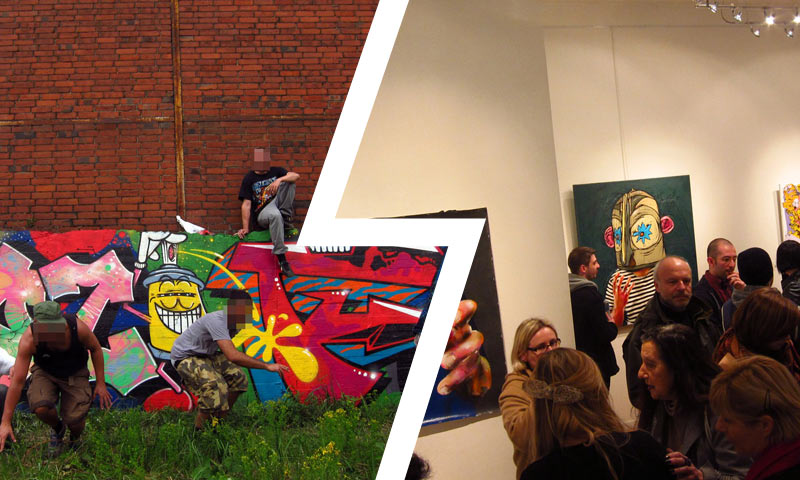 STREETS / MAINSTREAM
IT IS HARD TO DESCRIBE. I HAVE ALWAYS BEEN DOING MY STUFF ON BOTH WALLS/CANVASES. ITS NEVER BEEN A CONTRADICTION. I HAVE ALWAYS LIKE THE IDEA TO SHOW MY STUFF TO A TOTAL DIFFERENT AUDIENCE.
THE GRAFF GAME IS JUST FOR US, THE WRITERS. THE OTHER STUFF I DO IS FOR THE REST.
I THINK IT IS GREAT TO HAVE THE POSSIBILITIES TO MAKE STUFF TO THIS COMPLETELY DIFFERENT WORLD. AND IM SO TIRED ABOUT ALL THIS SELL OUT BULLSHIT.. COME ON. LET'S HAVE FUN. DO WHAT YOU CAN WITH WHAT YOU HAVE.
AND IF YOU DON'T HAVE IT, GET IT! LIFE IS TO SHORT TO JUST SIT AND WAIT FOR THINGS TO HAPPEN, YOU HAVE TO STRUGGLE. AND IM HAPPY IF I CAN LIVE MY LIFE JUST DOING WHAT I LIKE TO DO. PAINT, BE CREATIVE. I THINK ITS SELLING OUT YOUR SOUL TO DO STUFF THAT YOU HATE TO DO.
I CAN NOT WORK WITH STUFF I HATE – THAT WOULD KILL ME!
IM NOT RICH, BUT IM FREE!
COME OGNI INTERVIEW CHE SI RISPETTI LA CHIUSURA LA LASCIAMO ALLA MUSICA. ANCHE IKAROZ DOPO LUDVIG CI HA PREPARATO LA SUA PLAYLIST, GODETEVELA!

TRACKLIST:
BASQUIAT SOUNDTRACK / SUICIDE HOTLINE
UNKLE FEAT. IAN BROWN / BE THERE
THE ART OF NOISE / MOMENTS IN LOVE
SQUAREPUSHER / MY RED HOT CAR
ANTI-POP CONSORTIUM / PING PONG (THE RETURN)
BURIAL / ARCHANGEL
MISFITS / SKULLS
AFRICA BAMBAATAA / LOOKING FOR THE PERFECT BEAT
OL' DIRTY BASTARD / PROTECT YA NECK
ERIC B & RAKIM / LET THE RYTHIM HIT'EM
KRS-ONE / I CAN'T WAKE UP
HIJACK / HIJACK THE TERRORIST GROUP
ROXANTE SHANTÉ FEAT. BIZ MARKIE / DEF FRESH CREW
MAPEI / VIDEO VIXENS
SIR MIX-A-LOT / BABY GOT BACK
BO HANSON / THE BLACK RIDERS
GUMMO / I WANT A MOUSTACHE DAMMIT
LASSE KONGO / PÅ FÄRJAN