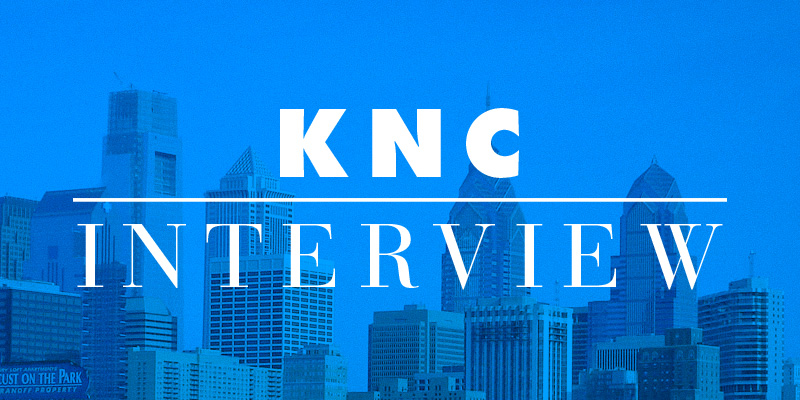 KNC INTERVIEW + THE MIXIE VOL. 14 (AUDIO DOWNLOAD)
IN QUESTI GIORNI STARAI GASANDOTI CON KIDKANEVIL, VERO? MA TORNIAMO UN ATTIMO AL THE MIXIE VOL. 14, CON KRUEGER & COPOUT A.K.A. KNC.
E' PASSATO MENO DI UN MESE DAL LORO THE MIXIE E SE NON L'HAI ANCORA ASCOLTATO RECUPERALO SUBITO. COMUNQUE, GLI ABBIAMO CHIESTO UN'INTERVISTA, IL FATTO E' QUESTO. NON E' UNA COSA CHE FACCIAMO SPESSO, VERO, PERO' LE MODE CAMBIANO E MAGARI QUESTO 2012 E' L'ANNO CHE INIZIAMO A FARE LE COSE SUL SERIO. MA NON TI ABBIAMO ANCORA DETTO NIENTE. IN REALTA' QUEST'INTERVISTA E' NATA IN MANIERA MOLTO SPONTANEA, POSSIAMO FARVI DUE DOMANDE? E LORO: SI' BELLA.
QUELLO CHE NE E' VENUTO FUORI E' UNA CHIACCHIERATA COME TANTE, SI GIRA ATTORNO ALLA CITTA' DI PHILADELPHIA, NON MANCA LA CLASSICA DOMANDA "MA PERCHE' VI CHIAMATE COSI'" E INSOMMA, DACCI UN OCCHIO. LA PRIMA PARTE PERO' TE LA LASCIAMO IN INGLESE, PERCHE' NEL 2012 DOVRESTI RIUSCIRE A STARCI DIETRO, SE NO TORNA A LEGGERE ROCKIT SOLO MUSICA ITALIANA E BYE.
(LA TRADUZIONE E' ALLA SECONDA PAGINA, NON PRENDERTI 100% MALE)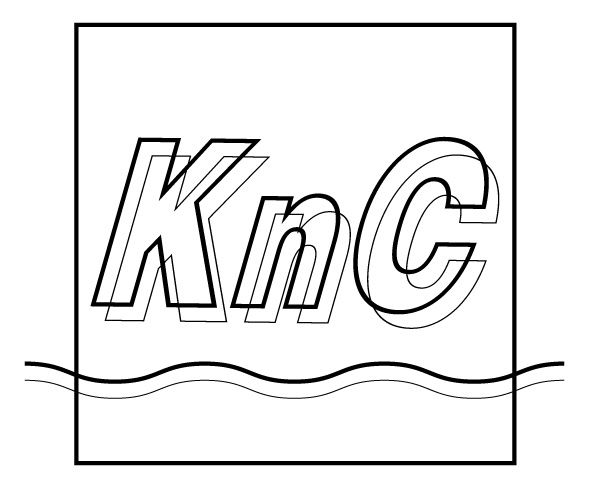 INTERVIEW BY PTW SCHOOL
HI KNC, WHAT'S UP?
NOT TOO MUCH, JUST FINISHED UP AN AFTERNOON SESSION OVER HERE AT KRUEGER'S STUDIO. SHOUT OUT TO OUR SPONSOR FRUIT FLAVORED MENTOS! LISTENING TO SOME NEW TUNES NOW. PROBABLY GONNA HEAD OUT AND GRAB SOME FOOD. 
YOUR THE MIXIE WAS SO APPRECIATED, WE LOVED IT, YOU KNOW, IT'S FUN HOW WE KEEP DISCOVERING HOT STUFF VIA SOUNDCLOUD AND THEN MAKE SOMETHING CONCRETE CONNECTING MILANO TO PHILADELPHIA. WAS IT DIFFICULT TO RECORD THE VIDEO? IS IT A ONE- SHOT RESULT OR YOU TRIED DIFFERENT TIMES?
FIRST OFF THANKS SO MUCH FOR ASKING US TO DO THE MIXIE. WE RECORDED THE MIX ONCE BUT THEN FOUND SOME NEW TRACKS WE WANTED TO INCLUDE SO WE ENDED UP RECORDING IT AGAIN.
WE WERE NOT ABLE TO GET WHAT YOU WERE TALKING ABOUT IN THE FIRST MINUTE OF THE AUDIO, WAS THAT IMPORTANT?
AT THE BEGINNING KRUEGER WAS TELLING JOKES. "WHAT DO YOU CALL AN OLDER WOMEN LOOKING FOR YOUNGER MEN? A KRUEGER".
YOU KNOW, WHEN WE REALIZED THAT KNC STANDS FOR KRUEGER N COPOUT WE WERE THINKING ABOUT A STRANGE DUO FORMED BY FREDDY KRUEGER AND BRUCE WILLIS. ISN'T COP OUT A BRUCE WILLIS MOVIE? IT IS WHAT CAME OUT FROM SOME RANDOM GOOGLE SEARCHINGS.
I THINK COPOUT IS A BRUCE WILLIS MOVIE, BUT THAT ISN'T WHERE IT CAME FROM. I JUST HAD TO COME UP WITH SOMETHING AND I COPED OUT BY CHOOSING COPOUT. 
AND WHAT ABOUT KRUEGER? IS THERE ANY OTHER REASON FOR THAT NAME OR IS IT REALLY FOR FREDDY KRUEGER? 
THE NAME KRUEGER IS FROM THE FILMS ALTHOUGH I TRY TO STRAY AWAY FROM THE NOSTALGIA OF THE NAME AS MUCH AS POSSIBLE.
I THINK I WAS FREDDY KRUEGER FOR HALLOWEEN 5 YEARS IN A ROW WHEN I WAS A KID. IF ANYONE ASKS US WHAT KNC STANDS FOR, OUR ANSWER IS USUALLY "KINDNESS N CARING" SO KUDOS FOR PICKING IT UP.
STUPID QUESTION: WE GUESS THAT YOU GUYS LIKE TO WATCH MOVIES, WE TOO, AND SURELY YOU'VE SEEN ALL THE ROCKY'S MOVIES AS WELL. WHAT DO YOU THINK EVERYTIME YOU WALK IN FRONT OF THE PHILADELPHIA ART MUSEUM?  HAVE YOU EVER TRIED TO RUN OR HAVE U EVER SEEN PEOPLE TRYING TO IMITATE SYLSVESTER STALLONE?
I THINK COMBINED WE MAY HAVE SEEN ONE ROCKY MOVIE. WE ARE TERRIBLE PHILADELPHIANS. THE ART MUSEUM STEPS DEFINITELY HAVE A GREAT VIEW OF THE CITY BUT NEITHER OF US HAVE EVER RUN UP THEM IMITATING SYLVESTER STALLONE.
HOWEVER IN THE TIME IT TAKES TO READ THIS INTERVIEW WE ARE SURE AT LEAST 10 PEOPLE HAVE. THE STEPS ARE WAY BETTER FOR SLEDDING DOWN WHEN IT SNOWS.
AND WHAT ABOUT THE PHILADELPHIA ORIGINS OF WILLY THE FRESH PRINCE, YOU KNOW THE TV SHOW WITH WILL SMITH?
THE FRESH PRINCE OF BEL-AIR, YEAH, WE BOTH GREW UP WATCHING THAT TV SHOW. COPOUT CAN DO A MEAN CARLTON DANCE. SEE THE VIDEO FOR THAT.
 OK, DO YOU KNOW PHILADELPHIA IS ALSO A CREAMY CHEESE IN ITALY? YES, PROBABLY YOU KNOW IT BECAUSE COPOUT TOLD US THAT HE LIVED IN ROME A FEW YEARS AGO. BUT HOW WAS THAT EXPERIENCE? PLEASE DON'T TALK ABOUT GOOD FOOD OR STUFF LIKE THAT.
C: I LIVED IN ROME FOR A YEAR IN 2008 WHILE I WAS STUDYING THERE. IT WAS A PRETTY AMAZING EXPERIENCE. JUST TRAVELING AROUND ITALY AND THE REST OF EUROPE AND GOING TO MAJOR CITIES INCLUDING MILAN HAS BEEN ONE OF MY LIFE HIGHLIGHTS.    
K: I LOVE CREAM CHEESE.
NOW LET'S TALK ABOUT MUSIC, FINALLY. SO, IN MILAN WHERE WE'RE BASED THERE ARE MANY PARTIES EVERYWEEK, THERE ARE LOTS OF CREWS SUPPORTING DIFFERENT KIND OF MUSIC THAT WE LIKE: HOUSE, DUBSTEP, BEAT, SOME UK FUNKY, AND EVERYTHING IS COOL (THERE IS ALSO SOME SHIT WE WON'T TALK ABOUT THAT HERE). WHAT ABOUT IN PHILADELPHIA? HOW IS THE CLUB SCENE IN THERE?
PHILLY HAS A GREAT CLUB SCENE AND PEOPLE HERE ARE DEFINITELY KNOWN TO HAVE FUN. UNDERGROUND MUSIC IN THE PAST YEAR HAS BEEN GAINING POPULARITY ALTHOUGH THE HEARTBEAT OF PHILLY REMAINS WITH HIP HOP. WE HAVE A LOT OF TALENTED PRODUCERS AND DJS WHO ARE ALL FRIENDS AND SUPPORT ONE ANOTHER. PEOPLE LIKE DEV79, STARKEY, DIRTY SOUTH JOE, AND FLUFFTRONIX HAVE HELPED PAVED THE WAY FOR A LOT OF THE YOUNGER FORWARD THINKING DJS AND PRODUCERS SUCH AS BOMBE, FAZER, LADY PROWL, GUN$ GARCIA, AND OURSELVES.
THE WORLD WIDE WEB IS SO SMALL, RECENTLY WE GOT THE PREVIEW OF THE RIVER GBEH EP AND WHILE WE WERE GETTING IN TOUCH WITH YOU DURING THE RELEASE OF YOUR MIXIE WE'VE SEEN KRUEGER FEATURING A REMIX ON THEIR FOURTHCOMING EP (COMING SOON ON PTW, TEASER). HOW DID YOU KNOW THEM? HOW DID THE COLLABO COME OUT?
K: RIVER GBEH HIT ME UP A WHILE AGO ASKING IF I WOULD BE DOWN TO DO A REMIX FOR THEM. AFTER THEY SENT ME THE ORIGINAL TRACKS (SUAH AND ZORZOR ED.) I IMMEDIATELY AGREED. I THINK THAT WHOLE EP IS A PARTY STARTER. AWESOME GUYS FO SHO.
DO YOU EVER GO TO NYC? WHAT IS THE DIFFERENCE BETWEEN NYC AND PHILADELPHIA AND WHICH IS YOUR FAVOURITE CITY IN THE U.S.A.?
NYC IS ONLY TWO HOURS FROM PHILLY SO WE ACTUALLY HEAD UP THERE PRETTY OFTEN WHETHER IT IS DJ OR JUST HANG WITH FRIENDS. NYC IS SO MUCH BIGGER THAN PHILLY SO IT OFFERS MORE VARIETY IN NIGHTLIFE AND NEW THINGS TO CHECK OUT. KRUEGER WILL BE IN NYC ON 3/15 TO PLAY A PARTY CALLED "ON THE SLY" AT LE POISSON ROUGE, AND COPOUT WILL BE PLAYING 3/21 AT "BROKE CITY" AT THE COVE. BUT AT THE END OF THE DAY OUR HEART LIES IN PHILLY.
LAST QUESTION, WHAT IS TEAMWERK DJ'S AND WHAT ARE THEIR MEMBERS?
THE TEAMWERK DJS ARE A COLLECTIVE OF FORWARD THINKING DJS AND PRODUCERS WHO THROW PARTIES IN PHILLY. MEMBERS INCLUDE FAZER, KRUEGER, COPOUT, BOMBE, AND WHOEVER ELSE WHO WANTS TO BE A PART OF THE TEAM. YOU WANT IN?
AND NEXT TIME YOU'LL COME TO EUROPE?
ASAP PLEASE. WE HAVE TALKED ABOUT IT NUMEROUS TIMES AND WOULD LOVE TO GET OUT THERE. IT WOULD BE A DREAM COME TRUE TO GO PLAY OUR OWN MUSIC ACROSS THE WORLD AND SEE A GLOBAL RESPONSE. TWITTER: @C0P0UT.
____________________
PER LA VERSIONE ITALIANA VAI ALLA SECONDA PAGINA.