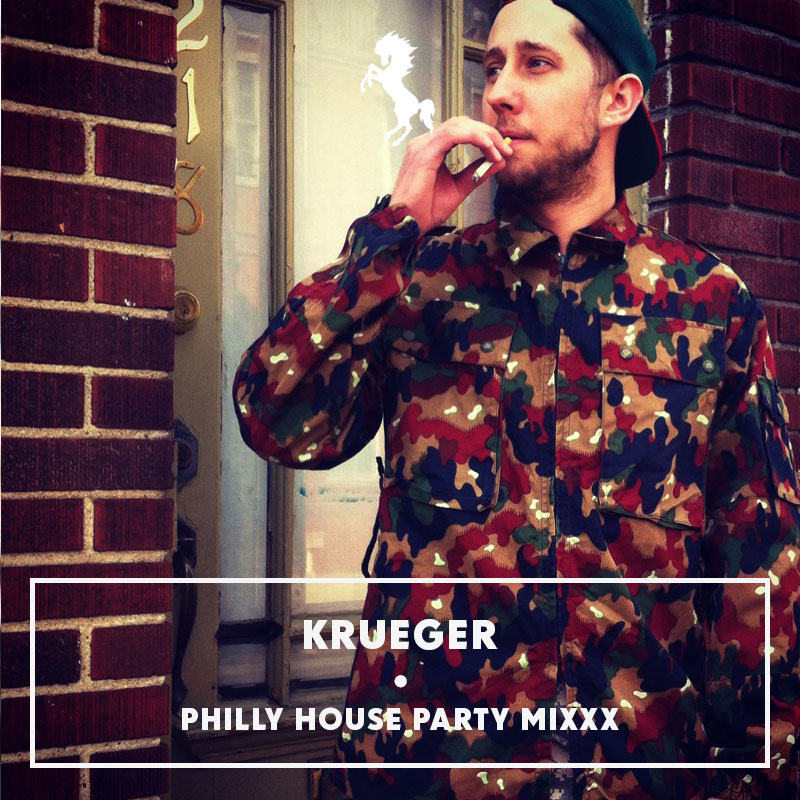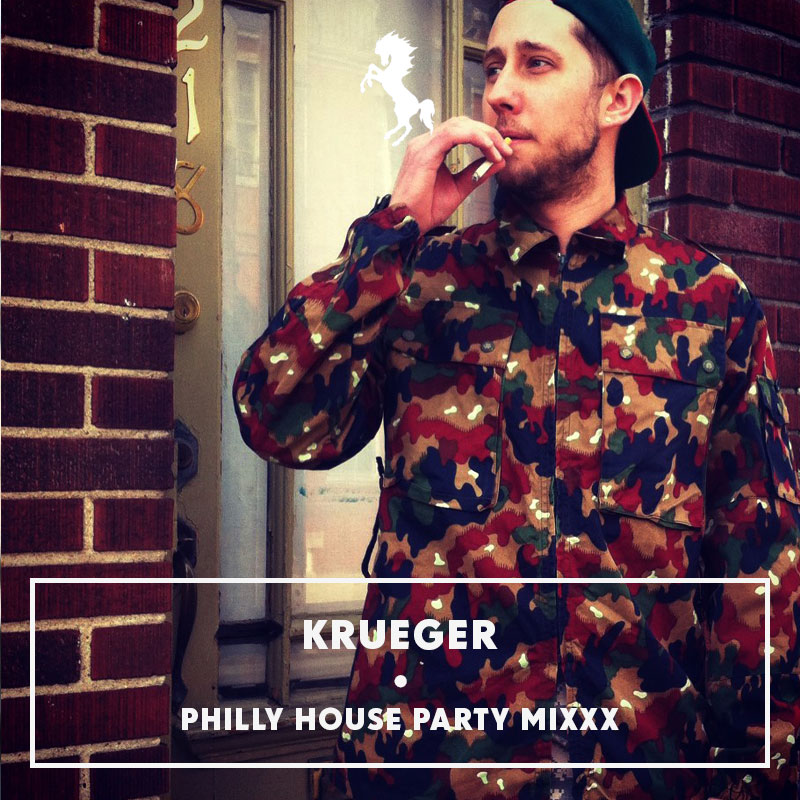 KRUEGER – PHILLY HOUSE PARTY MIXXX / XXXCLUSIVE
KRUEGER E' UNA VECCHIA CONOSCENZA (CIT.) DI PTWSCHOOL, ASSIEME A COPOUT FORMAVA I KNC E LA LORO PRIMA FEATURE, IL THE MIXIE VOL. 14, ARRIVA QUASI DUE ANNI FA. POI L'INTERVISTA, IN CUI ABBIAMO PARLATO DI PHILLY, ROCKY, HALLOWEEN E ALTRE COSE RANDOM (CHE PUOI ANDARE A LEGGERTI QUANDO VUOI).
SUCCESSIVAMENTE NEAL HA INTRAPRESO IL SUO PROGETTO SOLISTA COME KRUEGER E SONO USCITI DIVERSI PEZZI, UNO PER LA COMPILA MIXPACK, L'EP X PARADISIACA (SMOKE CITY) E PERSINO UN REMIX (POTENTISSIMO) A NOBEL X IL SUO THE SOUND EP. TUTTO QUESTO E STATO SEMPRE DOCUMENTATOSU PTWSCHOOL, ANZI, IL SUO PEZZO REALIZZATO IN COLLABO CON BOMBE' E' STATO PROPRIO IL PRIMO CONTRIBUTO CHE ABBIAMO PORTATO A BABYLON RADIO 2 PER #FRESCHEZZE.
QUINDI, COME DIRE, KRUEGER, ANCHE SE STA DALL'ALTRA PARTE DELL'OCEANO – IN QUELLA CITTA' CHE A MOLTI PUO' RICORDARE UN FORMAGGIO SPALMABILE, UN FILM, IL PROTAGONISTA DI UNA SERIE TV MOLTO POPOLARE E VIA DICENDO – E' DA CONSIDERARSI ASSOLUTAMENTE FAMILY E ANCHE PER QUESTO GLI ABBIAMO CHIESTO DI FARCI UN MIX,QUESTA VOLTA ACCOMPAGNATO DA UN VIDEO CHE RACCONTA IL FESTINO CASALINGO IN CUI E' STATO REGISTRATO QUESTO DJ SET.
TRACKLIST:
L VIS 1990 – BALLADS 4D (DJ TEEWHIZ AAMG EDIT)
BE//LA – MY BITCH
UNKNOWN
WORTHY – THE JOINT
KRUEGER – TURNIN'
MOHEGAN SON – LAZY E (COPOUT REMIX)
J. ROSICKY – THE GOLDEN GUN
BUSTA X KOWTON – UNTOLD (KINGDOM VIP EDIT)
FOBATOR – WHAT U WANT
CRAZY COUSINZ (MURLO REMIX)
RIZZLA – BATTYJACK
MR. MITCH – ON THE BLOB
DECIBEL – BEND
DJ JY – KESHA WIF THE FATTY (DRIPPIN X SLICK SHOOTA EDIT)
INC. – CARFEUL (DEEBS EDIT)
ED ECCO IL VIDEO, L'ABBIAMO CARICATO SEPARATAMENTE PERCHE' HA TUTTA UNA SUA STORIA, VEDITELO
CIAO FESTINI