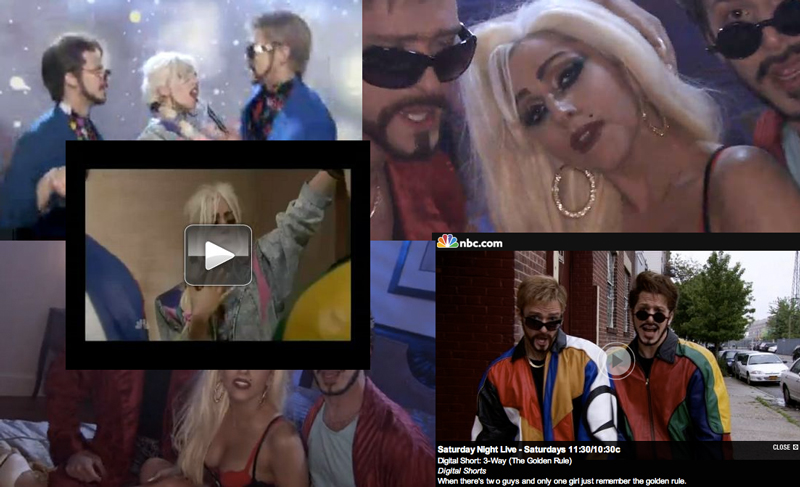 JUSTIN TIMBERLAKE + LADY GAGA + ANDY SAMBERG @ SNL
LA REGOLA D'ORO.
PER L'ULTIMA PUNTATA DI QUESTA STAGIONE DEL SATURDAY NIGHT LIVE, ANDY SAMBERG E JUSTIN TIMBERLAKE – QUELLI DI DICK IN A BOX E MOTHERLOVER – HANNO INVITATO LADY GAGA A FARE UN THREE-WAY CON LORO.
POI SE GUARDI IL VIDEO VEDI CHE E' ANDATA DIVERSAMENTE TIPO GAGA CHE DICE "HEY BOYS I WANT YOU BOTH!"
YE YE YE YE YE YEAAAH
THE GOLDEN RULE: THREESOME IS NOT GAY.
SE CONTINUI A NON SENTIRTI GAY E CONSIDERI QUESTO POST POCO GAY ALLORA GUARDA PURE L'ESIBIZIONE DI GAGA NELLA PUNTATA DI SABATO:
BONUS: LADY GAGA CAT FIGHT WITH MADONNA @ SNL
THANKS TO ZAGAMAN.