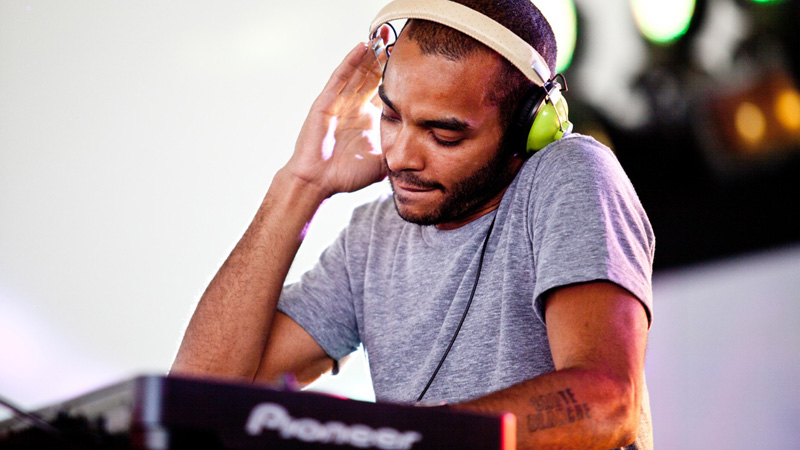 LE ULTIME PAROLE DI MEHDI
STIAMO ANCORA TUTTI PRESI MALE PER LA SCOMPARSA DI DJ MEHDI, WHAT THA FUCK, E' STATO UN BRUTTO COLPO PER TUTTI.
COMUNQUE, BANDO AGLI EPITAFFI. TI FACCIAMO SENTIRE GLI ULTIMI SUOI DUE MIX, IL PRIMO X IL MAD DECENT BLOCK PARTY DI LUGLIO, MENTRE L'ALTRO SI CHIAMA TUNISIA SUMMER MIX ED E' ROBA CHE HA SUONATO AD AGOSTO AL PARIS SOCIAL CLUB.
PURTROPPO SELF-TITLED MAG NON PERMETTE L'EMBED, QUINDI TE LI DEVI ANDARE A SENTIRE QUA E QUA.
QUESTE LE SUE PAROLE SUL TUNISIA SUMMER MIX:
MY PEOPLES,
DAMN IT WAS A HOT SUMMER. COMBINATION OF THE CARTE BLANCHE REVUE TOUR AND BUSY P+DJ MEHDI ADVENTURES KEPT ME ON THE ROAD ALMOST NON-STOP SINCE JUNE AND LACK OF UPDATES HERE OR THERE CAN ATTEST.
NEVERTHELESS, IN PARTNERSHIP WITH THE GOOD BLOKES AT TSUGI MAGAZINE, I HAVE THE PLEASURE TO OFFER YOU THIS NEW SUMMER MIXTAPE, MIXED LIVE AT PARIS SOCIAL CLUB IN AUGUST. IT'S THAT USUAL MIXTAPE MOMENTUM THAT YOU GUYS KNOW I LIKE: STARTING QUITE SLOW, CREEPING UP TO A COUPLE OF CURRENT FAVOURITE HITS, AND FINISHING WITH A CLASSIC THROWBACK AND A HIP-HOP TUNE. 2011 TIME CAPSULE BUSINESS.
LAST BUT NOT LEAST, THIS MIX IS, QUITE HUMBLY, DEDICATED TO THE PEOPLE OF MY ANCESTORS COUNTRY, TUNISIA, FOR OBVIOUS REASONS. ALSO, SHOUT-OUT TO MY 2011 SUMMER CREW, FROM PARIS TO TOULOUSE, NYC TO LA, AND BALI TO TOKYO.
LOVE ALWAYS,
MEHDI. 
CIAO MEHDI. RSPKT.