LO SPECIALONE MOURINHO X BRAUN / YOU WANT TO WIN, I WANT TO WIN
MAGARI L'AVEVI GIA' VISTO E SE E' COSI' TE LO RIVEDI, PACE. PERO' SICCOME AL SUO TEMPO QUAND'E' USCITO NE HANNO PARLATO SOLO I SITI DI CALCIO E SPORTIVITA' VARIE, TI FACCIAMO VEDERE QUESTO SPOT DOVE NON SOLO LO SPECIALONE SI FA LA BARBA COL RASOIO ELETTRICO BRAUN, MA PARLA DI SE' DA VERO GALLO COME SOLO LUI SA FARE.
AMMETTILO CHE E' L'ALLENATORE PIU' MIGLIORE DI TUTTI.
"TUTTI VOGLIONO FARE IL CALCIATORE. NON L'ARBITRO, NON L'ALLENATORE. IO POTEVO DIVENTARE UN CALCIATORE, MA UN CALCIATORE NORMALE, E ALLORA HO SMESSO. PER DIVENTARE SPECIALE HO CAPITO CHE L'ALLENATORE ERA LA STRADA CHE DOVEVO PRENDERE".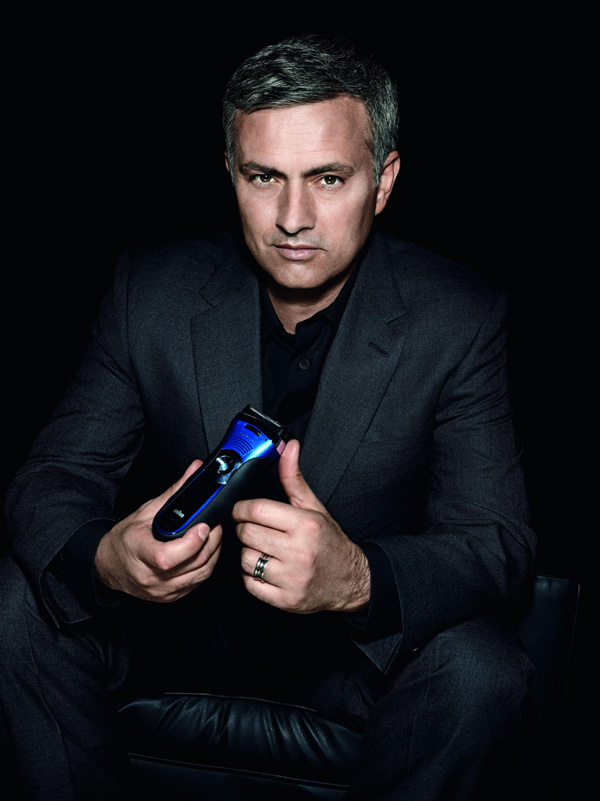 MA TE LO VEDI MOURINHO CALCIATORE?