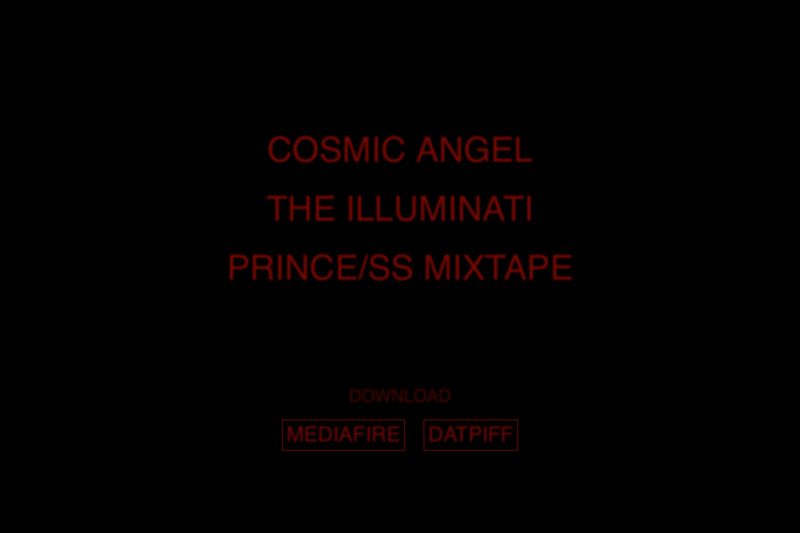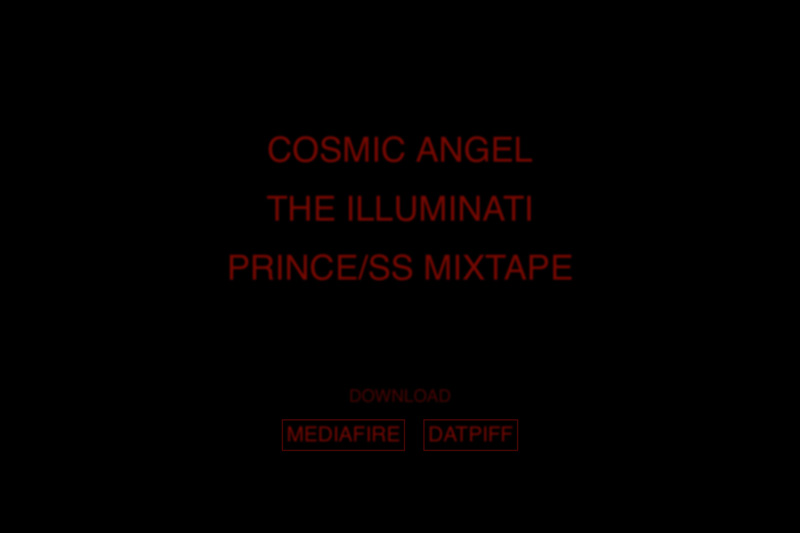 MIKKY BLANCO, COSMIC ANGEL: THE ILLUMINATI PRINCE/SS MIXTAPE / DOWNLOAD!
QUANTO RAP ULTIMAMENTE EH?  CIAO, BUONA GIORNATA, OGGI CI SVEGLIAMO CON L'ATTESISSIMO MIXTAPE DEL/LA SIGNOR/A MYKKI BLANCO. USCITO IERI, OVVIAMENTE IN FREE DOWNLOAD.
LET ME ROLL THE DICE, SEE WHAT I CAN LAY.
GRAZIE AI RGZ DI BABYLON CHE CE L'HANNO FATTO SENTIRE PER LA PRIMA VOLTA QUALCHE MESE FA: CHI PRIMO ARRIVA MEGLIO L'APPOGGIA.
NON C'E' MOLTO ALTRO DA DIRE CHE ALTRI NON ABBIANO GIA' DETTO, GUARDATI LE PRODUZIONI E FAI 2+2.
CIAO QUATTRO.
TY DRACULA LEWIS X LA SEGNALA