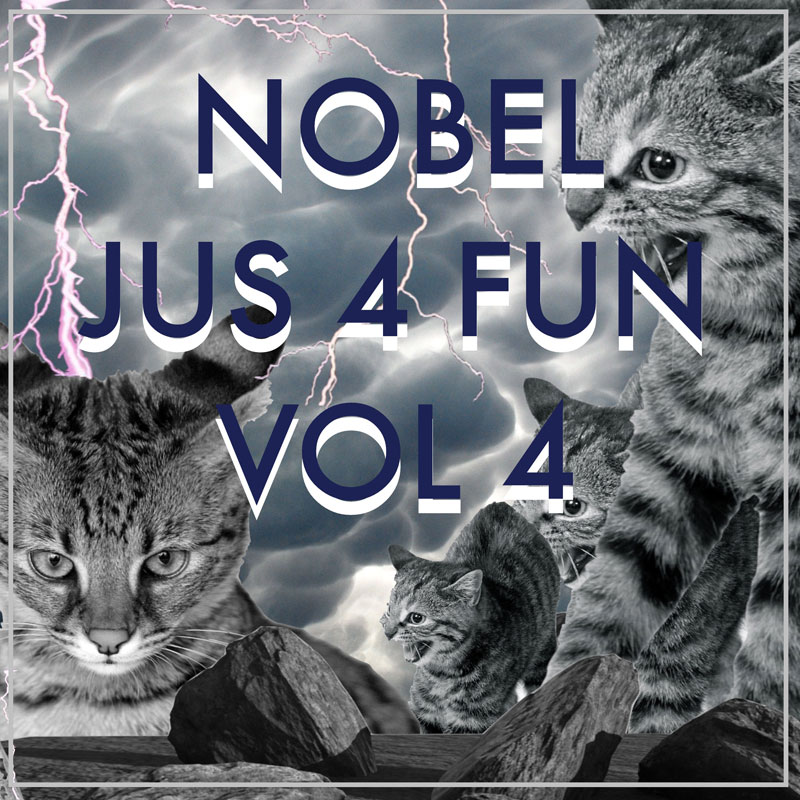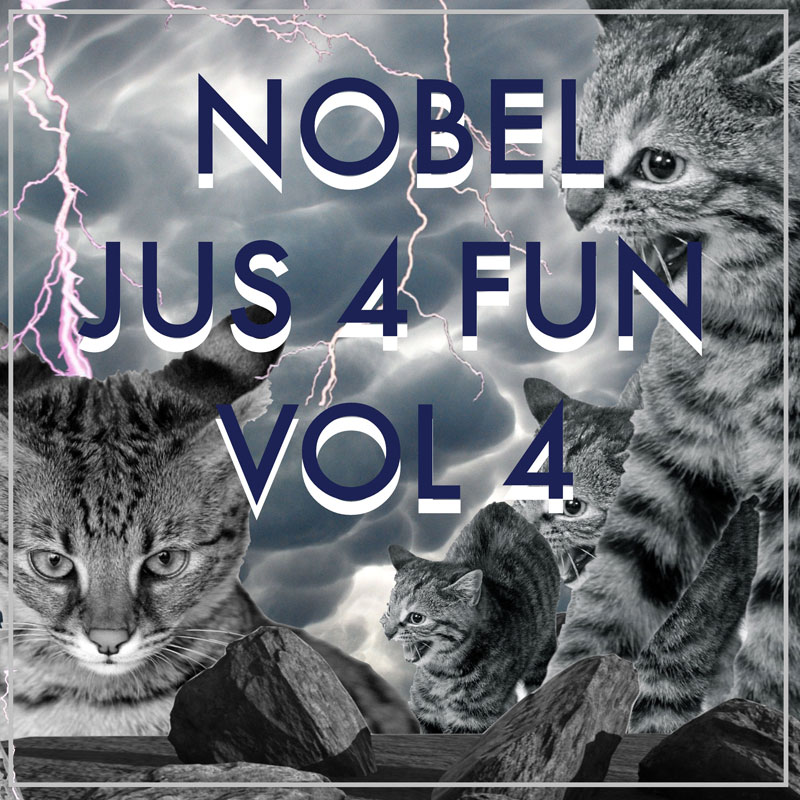 NOBEL PRESENTA JUS 4 FUN VOL. 4
NOBEL SI FA CATTIVO, COME QUESTI MICI CHE SOFFIANO AI FULMINI. FFFFHFHFFFHHFFFHHFFFFFHH
DOPO IL JUST 4 FUN LOVE EDITION, ECCO QUI IL JUST 4 FUN NUMERO 4, QUELLO CUPO, NOTTURNO, QUELLO CHE SENTIRESTI QUANDO FUORI C'E' TROPPO SOLE E TU SEI TROPPO FELICE CHE TI SERVE UNA MESSAPOSTO PER TORNARE AI LIVELLI DI NORMALITA'.
INSIDE TROVI ANCHE THE SOUND, VEDI SEGNALIBRO @ 22.19. PEZZO CHE AVRAI MODO DI SENTIRE MEGLIO NEL PROSSIMO EP DI FRA'.
RANDOM TRANSLATION:
NOBEL IS GETTING NASTY, JUST LIKE THESE ANGRY KITTENS BLOWING TO THUNDERS. FFFFHFHFFFHHFFFHHFFFFFHH.
RIGHT AFTER JUST 4 FUN LOVE EDITION, HERE U HAVE JUS 4 FUN NUMBER 4, THE DARKEST ONE, THE NIGHTY ONE, THE THING U'D LISTEN WHEN OUTSIDE THERE'S TOO MUCH SUN AND U'RE TOO HAPPY THAT U NEED A REFIX TO GET BACK TO YOUR NORMALITY.
INSIDE YOU'LL FIND 'THE SOUND' WHICH IS A TRACK (SEE THE BOOKMARK @ 22.19) YOU WILL HEAR ON NOBEL'S FOURTHCOMING EP. STAY TUNED!
CIAO 4X4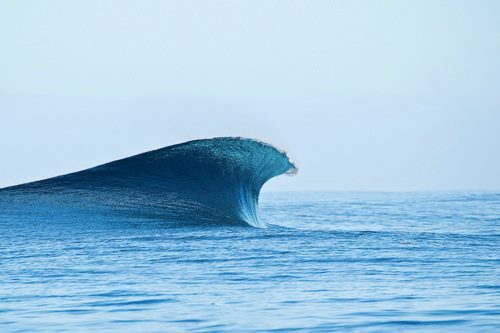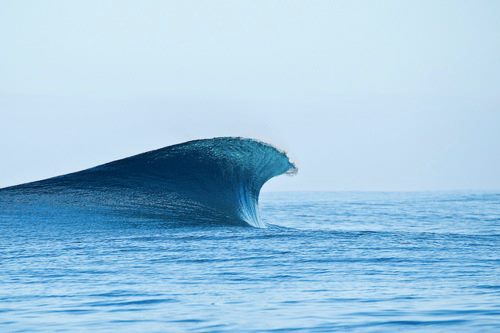 SEGUI L'ONDA E METTI UN LIKE ALLA SUA PAGINA  / CHASE THE WAVE AND GIVE A HIT TO HIS FAN PAGE