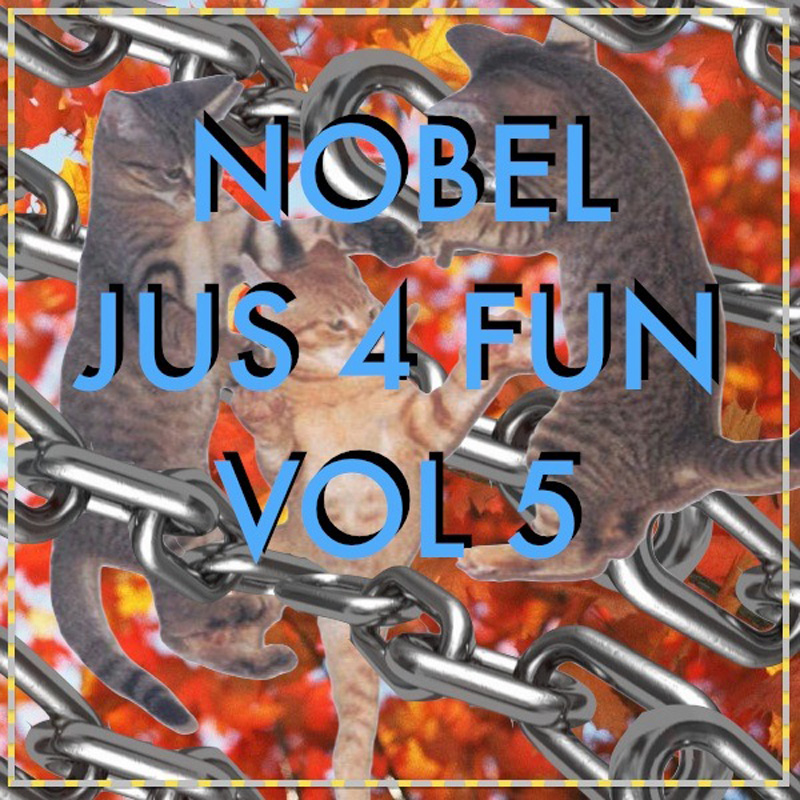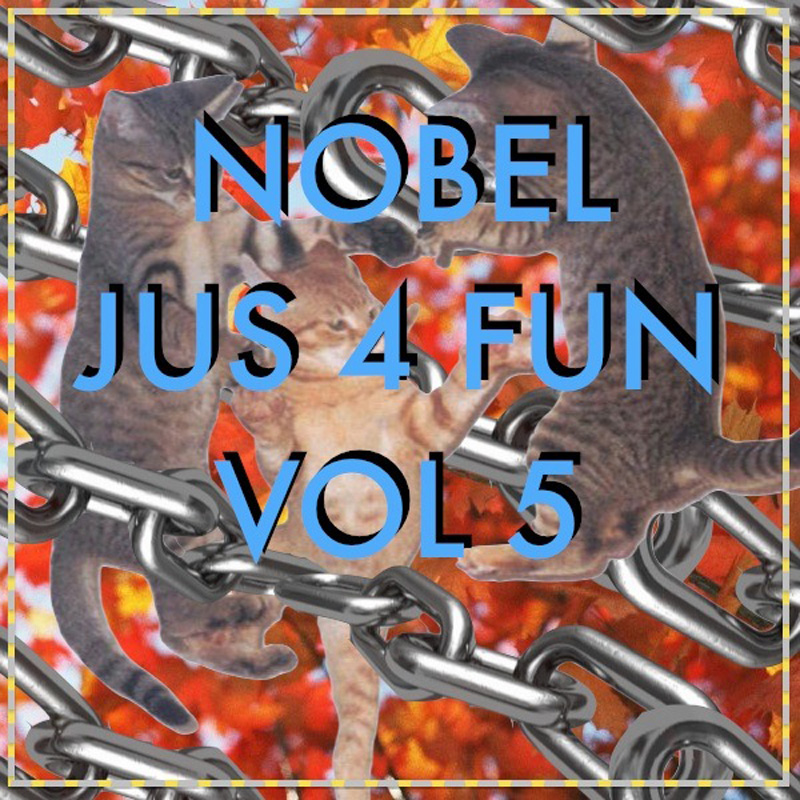 NOBEL PRESENTA JUS 4 FUN VOL. 5
GATTI CHE BALLANO SULLE CATENE, NOBEL "SEMPRE AVANTI, COME CON L'ORA LEGALE" (CIT.). QUESTO JUS 4 FUN VOL. 5 E' MENO CATTIVO DEL VOL. 4, MA MOLTO PIU' SOLARE TIPO CHE TI SEMBRA DI ESSERE A IBIZA. DOPOTUTTO E' ESTATE, DOPOTUTTO FA ANCORA CALDO E HAI ANCORA VOGLIA DI MARE.
DENTRO AL MIX TROVI WELL TOKEN, ALTRA TRACCIA PREVIEW DELL'EP CHE ARRIVERA', E QUANDO ARRIVERA' CIAO.
CATS DANCING ON CHAINS, NOBEL'S "ALWAYS FORWARD LIKE DST" (CIT.) . THIS VOL. 5 MAYBE IS NOT AS NASTY AS THE VOLUME 4 (CATS BLOWING TO THUNDERS), BUT HEY IT'S MUCH MORE SUNNIER, SUN LIKE YOU WERE IN IBIZA. AFTER ALL, IT'S STILL HOT OUTSIDE AND YOU STILL WANT THE SHORE, THE SEA AND ALL THAT STUFF.
INSIDE OF THIS MIX YOU WILL LISTEN TO WELL TOKEN, ONE MORE PREVIEW TRACK FROM NOBEL'S FOURTHCOMING EP WHICH IS COMING OUT NOT THAT SOON, BUT WHEN IT'S GOING TO BE THE TIME WE'LL SAY BYE BYE DUDE.
TRACKLIST:
CAJMERE – PERCOLATOR (CLAUDE VONSTROKE RMX)
PURPLE VELVET – FLASHWAYS [EXPLOITED]
MUNNIBROTHERZ – 3 DEGREES [DIRTYBIRD]
5KINANDBONE5 & ROBERT JEFFREY – PENIS POWER [SOO WAVEY]
BABE RAINBOW & 5KINANDBONE5 – DID YOU KNOCK [UNKNOWN TO THE UNKNOWN]
BAMBOUNOU – CHROME [50 WEAPONS]
PHOTONZ – HURT ME HURT ME [UNKNOWN TO THE UNKNOWN]
BOK BOK – SILO PASS (VJUAN ALLURE REMIX) [NIGHT SLUGS]
BRENMAR & DJ SLIINK – BAIT [BODY HIGH]
DA AUTOPSY – TEAR THA FUCKIN' CLUB UP! [UNKNOWN TO THE UNKNOWN]
NOBEL – WELL TOKEN [CD-R]
HOT CITY – YOU & ME 4 EVA [CD-R]
MIKIX THE CAT – NO LOVE [TROUBLE & BASS] & CAJMERE – PERCOLATOR (CLAUDE VONSTROKE RMX) ACAPELLA
KRUEGER – SWAG BAG [PARADISIACA RECORDINGS]
DZ & KOZEE – TURNIN' ME [CD-R]
5KINANDBONE5 – DO YOU REALLY KNOW ME [CD-R]
LIKE NOBEL SU FACEBOOK: