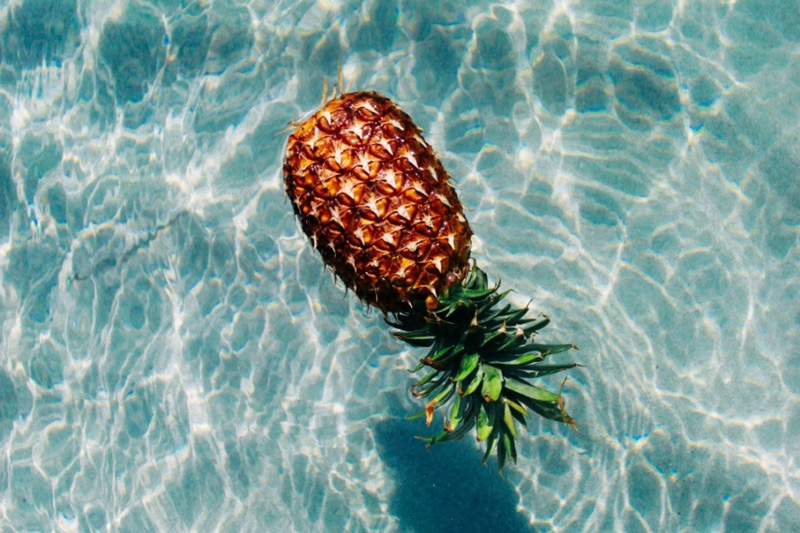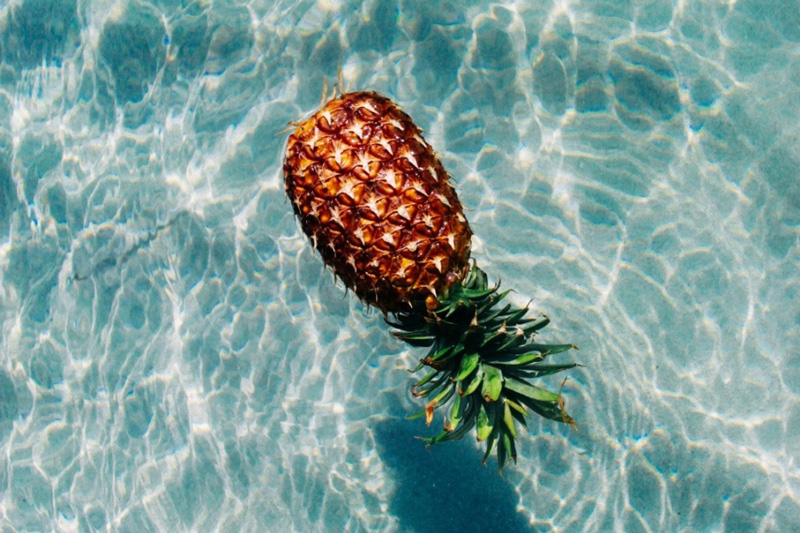 R O B O T A L C O S U M M E R M I X 2 0 1 4
E' APPENA USCITO IL SUMMER MIX 2014 DI ROBOTALCO A.K.A. E' ARRIVATA L'ESTATE. 
LA COPERTINA, COME PUOI VEDERE, E' UN'ANANAS CHE GALLEGGIA SULL'ACQUA CRISTALLINA DI UN MARE CHE ASPETTA SOLO CHE TI TUFFI.
MILLE BAGNI, MILLE FESTE, ANCHE SE NON E' ANCORA GIUGNO NON VEDIAMO L'ORA CHE SIA VACANZA. 
PALM TREES FUCK EVERYBODY (CIT.)
IL MIX INIZIA CON PARKER MADICINE – E IL SUO PEZZO USCITO SU CT-HI RECORDS (BELLA RAGA) – ANDANDO POI A PERDERSI TRA LE VIBES DI MAGIC TOUCH, E ALTRE VINILATE PRESE DALLA SUA COLLEZIONE DI DISCHI. NON LI CONOSCIAMO TUTTI, MA CIO' CHE CONTA E' LA PRESA BENE CHE TI TRASMETTONO TRACCIA DOPO TRACCIA, TUTTO IL RESTO E' INVERNO.
TRACKLIST
PARKER MEDICINE – LIFE ON MARS – CT-HI
ANDRAS FOX – AFTER THE RAIN – DOPENESS GALORE
PENDER STREET STEPPERS – M FLIGHT – PPU
POLICY – GHOST IN THE GROOVE – 100% SILK
MERWYN & INKSWEL – ETERNAL FREEDOM (GB RMX) – HOTSHOT
D'BOLDISS – FREAK HUH? ROUND ONE – COCO MACHETE
EROSION FLOW – BEDROOM JAM – MAN MAKE MUSIC
MAX GRAEF – BUMMSE – THE GYM
LEGOWELT – CRUISE TILL THE SUN SHINE – PPU
MOON B – UNTITLED – GOING GOOD
MAGIC TOUCH – PASSION – 100% SILK
TELEPHONES – BLAFF – RUNNING BACK
SEQUENCE REPORT – BEEN STEPPIN TO YOUR LOVE – TEVO HOWARD RECORDINGS
NEW MUSIK – WARP (LLO EDIT) – PLEASURE INTERNATIONAL EXPORTS
SEVEN DAVIS JR – CELEBRATIONS (FUNKINEVEN EDIT) – APRON
SUZANNE KRAFT – III – RUNNING BACK
ANDRAS FOX – SOFT ILLUSION – HLR
IL MESE SCORSO ABBIAMO PORTATO UN PEZZO DI ROBOTALCO IN RADIO, RECUPERALO PURE ORA.
CIAO ESTIVI