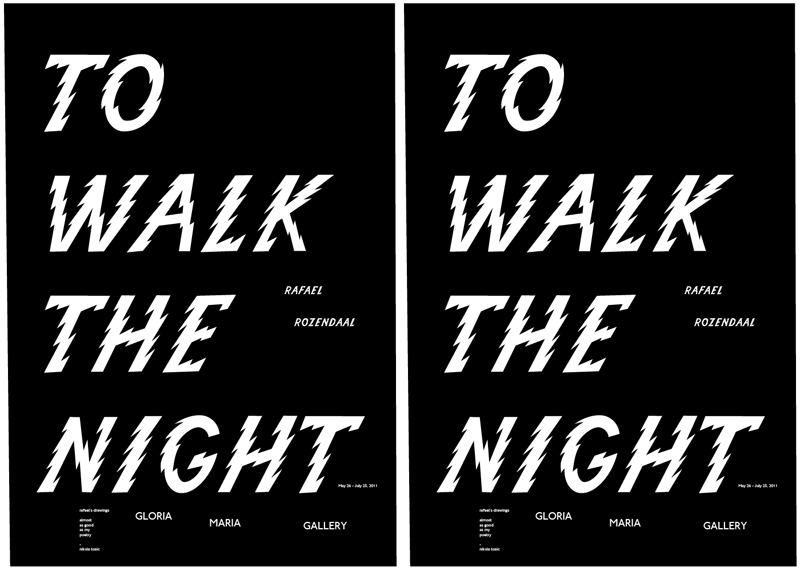 TO WALK THE NIGHT
ORMAI LO SAI, SE RAFA MUOVE UN DITO NOI TE LO DICIAMO.
INFATTI TE LO STIAMO DICENDO.
ARRIVA ALLA GLORIAMARIA GALLERY CON UNA EXHIBITION, IL 26 MAGGIO. SE VUOI PUOI SPAMMARE AI TUOI AMICI ARTISTOIDI L'EVENTO SU FACEBOOK.
E LO SAPEVI CHE RAFAËL ROZENDAAL È ANCHE L'IDEATORE DI BYOB? C'È SCRITTO NELL'INVITO.
E GUARDA STE ULTIME STORIE PAZZE CHE HA FATTO RAFFAELE