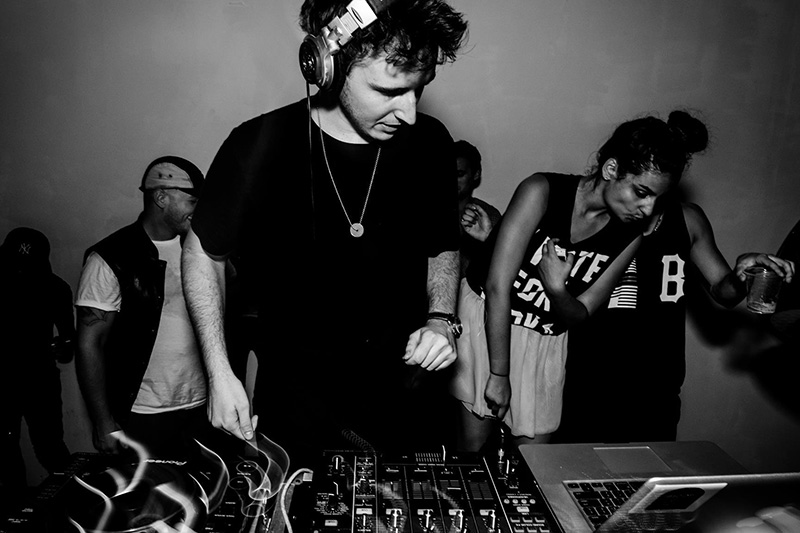 RL GRIME X DIPLO AND FRIENDS ON BBC RADIO 1 SHOW / MIX
OGGI, LUNEDI', E' ANCHE IL GIORNO IN CUI DOBBIAMO SCEGLIERE IL PEZZO DA PORTARE A BABYLON – PTWSCHOOL NELL'ARIA SU RAI RADIO 2 OGNI SABATO INTORNO ALLE 22.39 CON #FRESCHEZZE – E DI SOLITO, OLTRE AD AFFIDARCI ALLA RUBRICA OMONIMA QUI SUL BLOG CI AFFIDIAMO AL NOSTRO STREAM DI SOUNDCLOUD PER SCOPRIRE LE COSE NUOVE DEI PRODUCER CHE AMIAMO FOLLOWIAMO.
TRA QUESTI C'E' RL GRIME, CHE HA CONDIVISO POCHE ORE FA IL SUO MIX MANDATO IN ONDA SU BBC RADIO 1 X LO SHOW DIPLO AND FRIENDS.
TA-TA-TA-TA-TA-TA-TANTA ROBA.
UN TOT DI PEZZI INEDITI (E UN TOT DI PEZZI DI BAAUER, CHE ORMAI SARA' SEMPRE QUELLO DI "DAI BAAUER SUONACI L'HARLEM SHAKE") CHE CI BASTERANNO PER TUTTE LE FRESCHEZZE X BABYLON RADIO 2 2013/2014
TRACKLIST:
1. PAY (FOR WHAT)- MR. CARMACK
2. AWAKE NOW (WHAT SO NOT REMIX) (RL GRIME EDIT)- PARACHUTE YOUTH
3. FEMALES WELCOMED- TRINIDAD JAMES
4. OZONE- BAMES
5. STOP ME NOW- DJ SLIINK
6. BUGG'N- TNGHT
7. GIRLZ GON WILD (TASTE TESTER REMIX)- JEREMIH
8. FIGURE 8 (FRENCH FRIES CLUB MIX)- ELLIE GOULDING
9. COLOMBIA- YOUNG SCOOTER
10. CROWD CTRL- FLOSSTRADAMUS & DJ SLIINK
11. SO MANY GIRLS- DJ DRAMA FT WALE, TYGA & ROSCOE DASH
12. ORIGINAL DON (RL GRIME MEGAMIX EDIT)- MAJOR LAZER, FLOSSTRADAMUS, THE PARTYSQUAD
13. STARTED FROM THE BOTTOM- DRAKE
14. SPOOKED- BRO SAFARI FT. DJ CRAZE
15. CBAT- HUDSON MOHAWKE
16. I'M SERIOUS- CLIPSE
17. VROOM- FALCONS
18. BACKSEAT FREESTYLE- KENDRICK LAMAR
19. DUM DUM- BAAUER
20. TURN ME OFF- HUDSON MOHAWKE
21. BADDST- BAAUER
22. M.A.A.D CITY FT. MC EIHT- KENDRICK LAMAR
23. WHAT A SHAME (RL GRIME & SALVA REMIX)- JAMIE LIDELL
24. FIRE (NO PAYROLL)- MR. CARMACK
25. WOT- DECIBEL
26. DETOX (ORIGINAL MIX)- JAKWOB W/ MASTERS AT WORK (ACAPELLA)
27. BIRD MACHINE- DJ SNAKE & ALESIA
28. THE JUMP OFF- LIL' KIM
29. SHELLS- RL GRIME
30. R.I.P. FT. 2 CHAINZ- YOUNG JEEZY
31. SLIP- BAAUER
32. UNDERGROUND ANTHEM (RL GRIME VIP EDIT)- FLOSSTRADAMUS
33. HIGHER- JUST BLAZE & BAAUER
34. HOLD THE LINE (SKREAM REMIX)- MAJOR LAZER
35. 212 ON ACID (RL GRIME EDIT)- RL GRIME VS. AZEALIA BANKS VS. DJ SLIINK
36. LOVE SOSA (RL GRIME SECRET REMIX)- CHIEF KEEF
GRAZIE CARLO