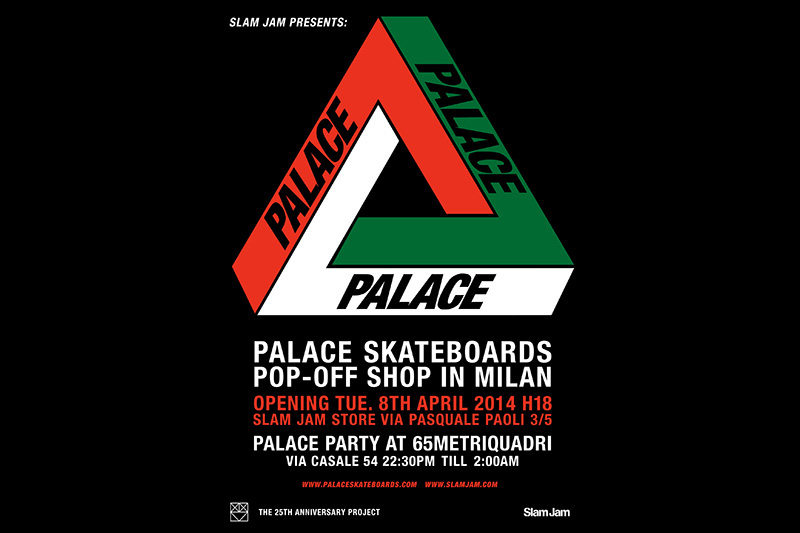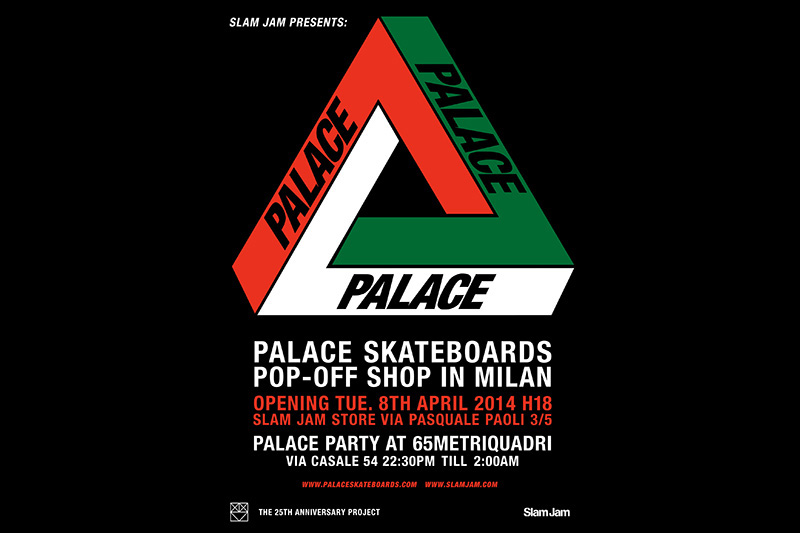 SLAM JAM X THE 25TH ANNIVERSARY PROJECT: #01 – PALACE SKATEBOARDS
VENTICINQUE ANNI E NON SENTIRLI, SLAM JAM PER IL SUO ANNIVERSARIO, UN QUARTO DI SECOLO, HA DECISO DI RIPRENDERSI LO SPAZIO IN VIA PAOLI CHE ERA CHIUSO DA QUALCHE MESE E PORTARE PER UN ANNO TUTTI I BRAND CHE LI HANNO AIUTATI A CRESCERE IN QUESTI ANNI. L'ULTIMO ARRIVATO E' PALACE SKATEBOARDS DI CUI SLAM JAM E' DIVENTATO RECENTEMENTE DISTRIBUTORE UFFICIALE PER L'ITALIA.
CREDEVI NON SAREBBE MAI ARRIVATO QUI DA NOI E INVECE CI HANNO PENSATO LORO, QUINDI BRAVI. L'INAUGURAZIONE DEL POP-OFF SHOP SARA' L'8 APRILE CHE COINCIDE CON L'INIZIO DEL SALONE DEL MOBILE, A.K.A. GIAPPONESI IN VISITA A MILANO IMPAZZITI PER UNO DEI BRAND DI SKATE PIU' PESI EVER. DOPO L'INAUGURAZIONE CI SARA' ANCHE IL PARTY AL 65MQ A.K.A. GIAPPONESI UBRIACHI SOTTO CASSA FEAT. VODKA BELVEDERE.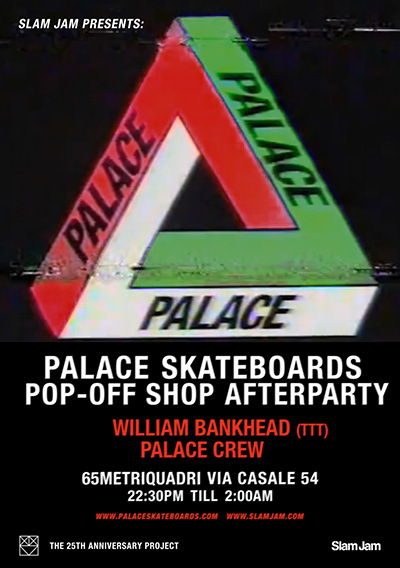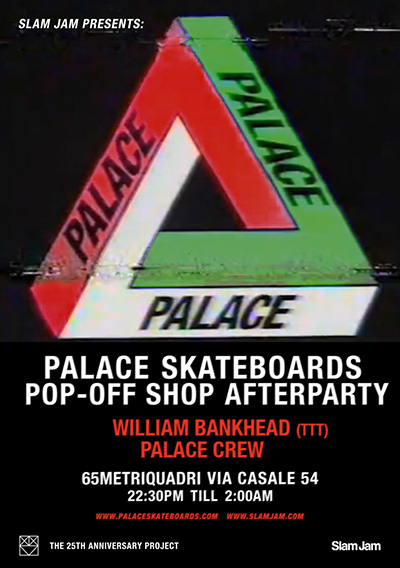 X
HTTP://SLAMJAM.COM

IN COLLABORATION WITH VICE.
– EVENTO FB –
CIAO SOCIALISM