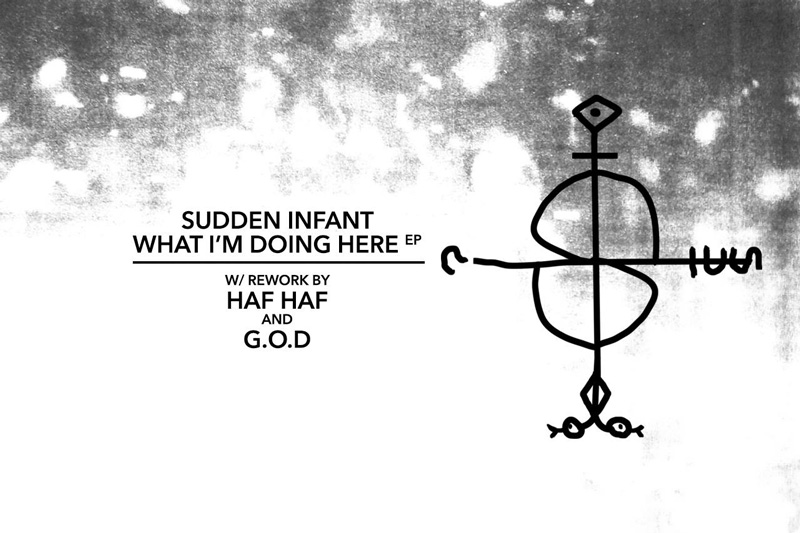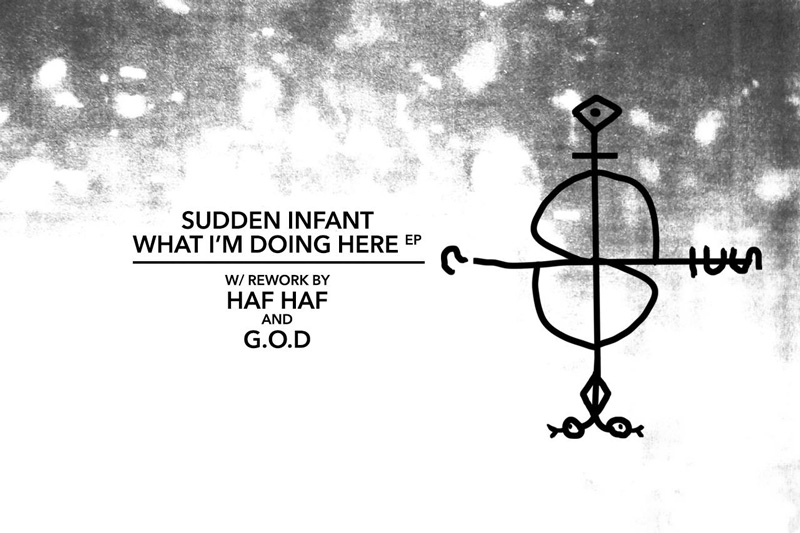 SUDDEN INFANT – WHAT AM I DOING HERE EP / OUT NOW ON GANG OF DUCKS
IN OGNI SUA SINFONIA DI RUMORE SUDDEN INFANT – ARTISTA DI BASE A BERLINO, SULLA SCENA NOISE DAGLI ANNI '90, RISPETTATISSIMO – CI PORTA DENTRO A UN VIAGGIO SATANICO DOVE GLI INFERI PRENDONO LA FORMA DELLE ONDE SONORE. LA NUOVA RELEASE DI GANG OF DUCKS SI PRESENTA PRESSAPOCO COSI', FORSE LA PIU' ESTREMA FINO AD ORA, MA QUESTO NON CI SPAVENTA. WHAT AM I DOING HERE E' LA FRASE CHE SI RIPETE TRA ATMOSFERE CUPE E LUCI SPENTE COME SE FOSSE UN INCUBO CHE CI SVEGLIA LA NOTTE DISTURBATI DALLE CONTORSIONI CEREBRALI.
IN QUESTI DUE MINUTI DI PREVIEW ENTRIAMO IN CONTATTO CON TUTTO QUANTO DESCRITTO SOPRA E LA SENSAZIONE E' PROPRIO COME QUELLA DEL VIDEO. TUTTO APPARE SOSPESO COME I PESCI DENTRO A UNA BOCCIA D'ACQUA DOVE IL SUONO PROVENIENTE  DA SORGENTI ESTERNE CORRISPONDE A PARETI CHE VIBRANO.
OLTRE ALLE DUE TRACCE DI SUDDEN INFANT CI SONO I REWORK DI HAF HAF E G.O.D. CHE INTERPRETANO IL VIAGGIO DI SUDDEN INFANT A MODO LORO.
IL DISCO E' GIA SOLD OUT SU BOOMKAT, PUOI ANCORA COMPRARE LA TUA COPIA CON IL PACKAGING SPECIALE SULLO STORE DI GANG OF DUCKS:
OPPURE ASCOLTARTI UNA TRACCIA IN ESCLUSIVA QUI DA NOI, GRAZIE RAGA.
HTTP://SOUNDCLOUD.COM/SUDDENINFANT
HTTP://SOUNDCLOUD.COM/GANG-OF-DUCKS
CIAO SIDS