THE MIXIE VOL. 11 / LUCKYBEARD
E CON UNDICI SIAMO ARRIVATI ALLA SQUADRA DI CALCIO COMPLETA. DOPO IL TREQUARTISTA UNSTABLE COMPOUND TI PRESENTIAMO L'ATTACCANTE DI MOVIMENTO, LO ZLATAN IBRAHIMOVIC DELL'AREA DI RIGORE, IL FABRIZIO RAVANELLI DEI COLPI DI TESTA, IL GIGI RIVA DELLE CANNONATE DA FUORI AREA. STIAMO PARLANDO DI LUCKYBEARD, NUMERO 11. L'ATTACCANTE CON LA BARBA, FLY LIKE A BEARD SULLA FASCIA.
LUCKYBEARD/PHRA E' IL FONDATORE DELLA LUCKY BEARD REC (LUCKYBEARD.NET) CHE NON SOLO E' UN'ETICHETTA CON LA GENTE SPESSA E DI CUI SENTIRAI ANCORA PARLARE, MA SONO PURE DEI BRAVI RAGAZZI MOLTO SIMPATICI, PER ESEMPIO: TE LO RICORDI IL PEZZO DI DUMBBLONDE FINO A SERA? ECCO QUEL PEZZO SECONDO NOI E' UN PO' IL LORO MANIFESTO, MA ANCHE IL NOSTRO, PER UNA SETTIMANA INFATTI SIAMO ANDATI AVANTI A CANTARE OVUNQUE "CON QUESTA MERDA ANDIAMO AVANTI FINO A SERA".
TROPPO CRESY.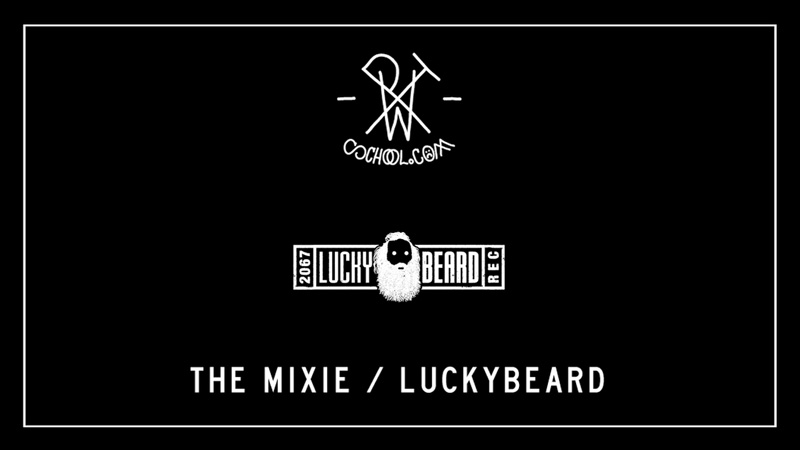 ANDIAMO AVANTI DUNQUE, PERCHE' DI MERDA IN QUESTO THE MIXIE VOL. 11 CE N'E'. IN SENSO BUONO EH, CIOE' COME QUANDO GLI AMERIGANI DICONO THIS IS THE REAL SHIT BRO E ALLORA: IL PRIMO PEZZO E' UN REMIX DI LUCKYBEARD (CHE CORRETTO SI SCRIVE LuckyBeard, MA NOI SCRIVIAMO TUTTO GROSSO) E SI CHIAMA RAY BAN VISION, I'M LIKE TOM CRUISE OFF OF TOP GUN, HAI CAPITO IL LIVELLO? POI CI SONO PEZZI DEL PROSSIMO EP DI BOMBAMAN, BOMBA A MANO OUT SEMPRE SU LB, INEDITI DI LUCKY BEARD REC, REMIX, E  SOPRATTUTTO PEZZI DELL'EP MY BEARD IS LUCKY, OUT IL 13 DICEMBRE.
TRACKLIST:
A TRAK – RAY BAN VISION (LUCKYBEARD RMX)
BOMBAMAN – EVERYTHING CAME FROM STRANGERS (LUCKY BEARD REC)
DUBBEL DUTCH – OPEN UP
LUCKYBEARD – BONALI'
SINDEN – G LIKE ME (MELE' RMX)
KINGDOM – DREAMA
BOMBAMAN – PURSED (LUCKY BEARD REC)
ROSKA – JACKPOT
DONOVANS – I NEED (STABBER RMX) (LUCKY BEARD REC)
STARKEY – BLOOD ROSES
LUCKYBEARD FT BOMBAMAN _ MY NOAS
THE 2000 – FISTING ALLIANCE
RICHELLE- I THINK (SAM TIBA RMX)
LUCKYBEARD FT. BOMBAMAN – SHAKE YOUR NIPPLES
QUESTA E' LA COPERTINA DI MY BEARD IS LUCKY. MANATA.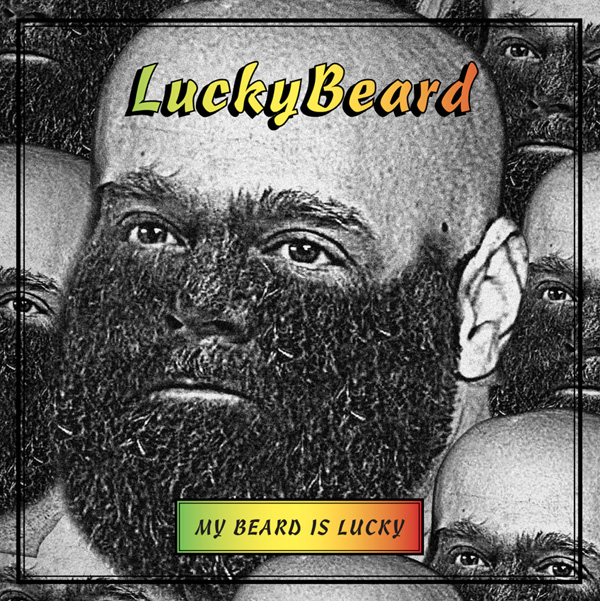 IN QUESTO MOMENTO PHRA E' IN AUSTRALIA, NON C'E' BISOGNO CHE TI DICIAMO CHI E' PERCHE' L'AVRAI GIA CAPITO DA SOLO.
TU TIENI GLI OCCHI APERTI PERCHE' THERE'S A NEW BEARD IN TOWN.
BITCH.
SALUTI ALLA LUCKY BEARD REC FAMILY.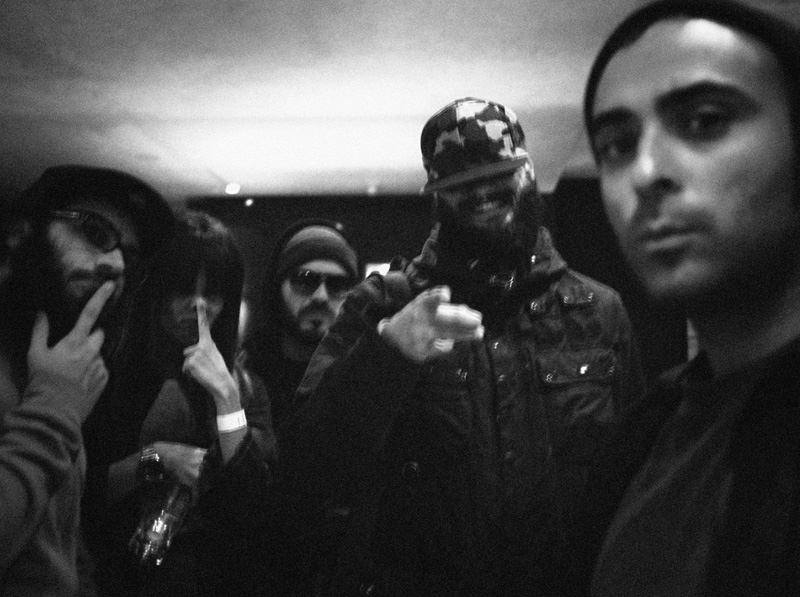 CIAO BARBONI