THE MIXIE VOL. 26 / STARGATE
ALTRI MONDI E ALTRE GALASSIE. GIA'. STARGATE E' LA PORTA PER LE STELLE, COME DICE IL NOME E COME VENIVA RACCONTATO IN QUEL FILM CAMPIONE D'INCASSI CHE TIRAVA MOLTO VERSO LA FINE DEGLI ANNI '90. AH, GLI ANNI '90.
BENE, SICCOME CI PIACE FARE QUEL GIOCHINO IN CUI INIZIAMO L'ARTICOLO DI THE MIXIE DICENDO COSE TIPO "E DALL'AUSTRALIA CI SPOSTIAMO IN FRANCIA, ORE DI VOLO, BLAH BLAH BLAH", SAPPI CHE IN QUESTO CASO IL GIOCHINO FUNZIONEREBBE UN PO' MENO PERCHE' DI VOLI PER PLUTONE NON CE NE SONO, E ALLORA NON LO FACCIAMO, RIMETTIAMO I PIEDI PER TERRA, IN TUTTI I SENSI E DICIAMO LA VERITA': STARGATE NON VIENE DA UN ALTRO PIANETA, NE' DA UN'ALTRA GALASSIA, MA DA CESENA. ANCHE SE LA SUA BASE ORA E' MILANO.
ECCO, MOLTO PIU' SEMPLICE COSI' NO? MENO SEGHE E VIAGGI MENTALI/SPAZIALI. QUESTO THE MIXIE NUMERO 26, REGISTRATO POCHI GIORNI FA PRESSO LA PRESTO!? RECORDS WAREHOUSE, QUARTIER GENERALE ROMAGNOLO DI LORENZO SENNI (A.K.A. LA SUA CAMERETTA, PER QUEL POCO CHE RIUSCIAMO A VEDERE VISTA LA NOTEVOLE QUANTITA' DI FUMO CHE SEMBRA DI ESSERE NELLA CURVA DI UN DERBY DI CALCIO DEL CAMPIONATO NEPALESE O AI TEMPI MIGLIORI DEL ROCKET, AH, IL ROCKET), E' UN OMAGGIO AL GENIO INCOMPARABILE DI GERALD DONALD, COSI' CI HA DETTO. C'E' IL SUO ZAMPINO IN MOLTI DEI PEZZI CHE HA SUONATO, SEMPRE COSI' CI HA DETTO. UN OMAGGIO ALLA TECHNO DETROIT ANNI '90 INSOMMA, QUELLA DA DREXCIYA IN POI, MA SUONATA A 110BPM, LENTA COME LA TRANCE DI HEXPLORE SUPERFLUIDITY. TUTTO UN ALTRO SAPORE.
MA FACCIAMO CHIAREZZA UN ATTIMO, FERMATI UN SECONDO. ABBIAMO DETTO QUARTIER GENERALE PRESTO?! RECORDS, VERO? LORENZO SENNI? STARGATE? ECCO, PRIMA CHE VAI AVANTI SERVE UNA BREVE SPIEGAZIONE.
LORENZO SENNI > COSE SPERIMENTALI > PRESTO!? RECORDS. OK. STARGATE > COSE 'DANCE' > BURGERDREAMS. ETICHETTE ENTRAMBE FONDATE DA LUI.
A PTW > PIACE LA MUSICA 'DANCE' > STARGATE DI BURGERDREAMS CI FA IL THE MIXIE > NOI SIAMO FELICI. TUTTO CHIARO?
QUINDI, ORA SAI CHE QUANDO LORENZO SI FA SERIO DIVENTA LORENZO SENNI E FA LE SUE COSE ASSURDE E SPERIMENTALI, SUONA BRAHMS NEGLI AUDITORIUM, FA USCIRE COSE NOTEVOLI X PRESTO!? RECORDS ECC.; QUANDO INVECE SI VUOLE DIVERTIRE, COME DICEVAMO NEL NOSTRO PEZZO SUL SUO PRIMO EP COME STARGATE USCITO DIECI GIORNI FA X HUNDEBISS (QUA UNA BELLA REVIEW), METTE I DISCHI AL VIETNAM, PRODUCE CON IL SUO JUNO 60 O MAGARI E' IN GIRO A TORINO CON GLI ALTRI DUE DIAVOLI A:RA E VAGHE STELLE, IL COSIDETTO MOSTRO A TRE TESTE 'O', ONE CIRCLE (SCARICATI UNA TRACCIA). 1 – 2 – 3.
I PEZZI CHE PUOI SENTIRE QUI, SPERANDO CHE HAI GIA' MESSO IN PLAY PRIMA DI INIZIARE A LEGGERE, COME GIA' DETTO SONO DI QUALCHE ANNO FA (NON SEMPRE PIU' BELLI SONO I PIU' NUOVI) E PRIMA DI QUEI CORI I-M-M-E-N-S-I IN CHIUSURA E TUTTA QUELLA FUMÉRA DEVI SAPERE CHE L'ULTIMO CON UN PO' DI CASSA E' WIRELESS INTERNET, DALL'OMONIMO ALBUM DI ARPANET, CIOE' GERALD DONALD, DETROIT. TUTTO TORNA, IL CERCHIO SI CHIUDE.
AH, LA TECHNO DI DETROIT.
AH, LA CHIUSURA COL FUMO.
CHE BOTTA.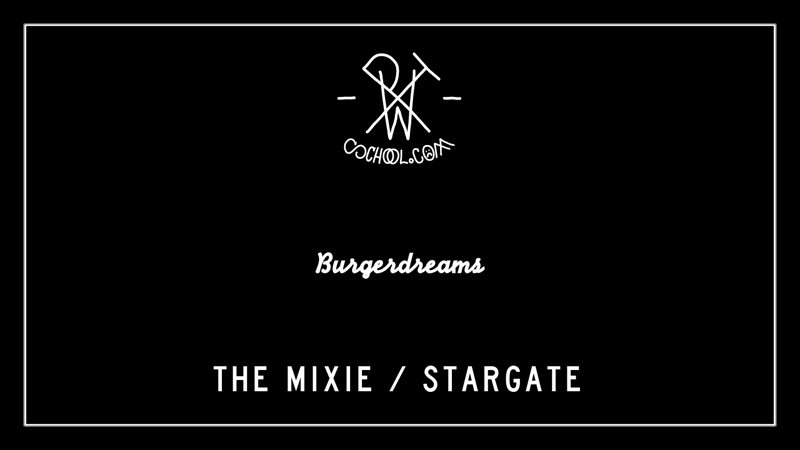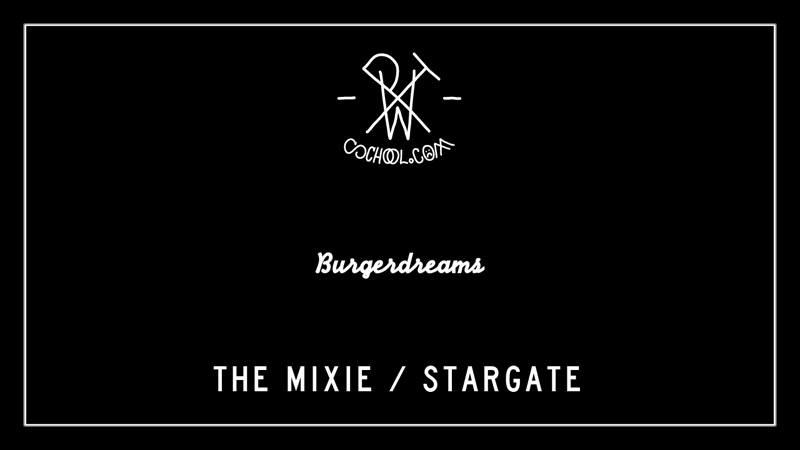 OTHER WORLDS AND OTHER GALAXIES. RIGHT. AS THE NAME SAYS, STARGATE IS THE GATE TO THE STARS, AND IF THAT WASN'T ENOUGH, THERE'S ALWAYS THAT BOX-OFFICE SMASH THAT WAS SO POPULAR IN THE LATE NINETIES. AH, THE NINETIES…
AS WE LOVE KICKING OFF THE MIXIE ARTICLES WITH THINGS LIKE "FROM AUSTRALIA TO FRANCE, HELLUVA LONG FLIGHT, BLAH BLAH BLAH…", YOU SHOULD KNOW STRAIGHT AWAY THAT IN THIS CASE IT'S NOT REALLY GOING TO FLY BECAUSE THERE ARE NO FLIGHTS TO PLUTO, SO WE'VE SCRAPPED THAT. INSTEAD WE'RE GOING TO COME BACK DOWN TO EARTH IN EVERY SENSE AND TELL THE TRUTH: STARGATE DOESN'T COME FROM ANOTHER GALAXY OR EVEN ANOTHER PLANET, BUT FROM CESENA. ALTHOUGH HIS BASE IS CURRENTLY LOCATED IN MILAN.
WELL THAT'S A WHOLE LOT SIMPLER, ISN'T IT? NO MORE MENTAL/SPATIAL TRIPPING. THIS THE MIXIE NUMBER 26, RECORDED A FEW DAYS AGO AT THE PRESTO!? RECORDS WAREHOUSE, LORENZO SENNI'S HQ (A.K.A. HIS BEDROOM, OR WHAT WE CAN MAKE OUT OF IT THROUGH THE THICK FOG OF SMOKE THAT MAKES IT FEEL LIKE WE'RE IN THE TERRACES AT A FOOTBALL DERBY DURING THE NEPALESE CHAMPIONSHIPS OR WAY BACK IN THE GLORY DAYS OF THE ROCKET. AH, THE ROCKET.), IS A HOMAGE TO THE INCOMPARABLE GENIUS OF GERALD DONALD, AND WE'VE GOT THAT STRAIGHT FROM THE HORSE'S MOUTH. HIS MARK IS ON A LOT OF THE PIECES PLAYED, AGAIN FROM THE HORSE'S MOUTH. A HOMAGE TO NINETIES DETROIT TECHNO BASICALLY, FROM DREXCIYA ONWARDS, BUT PLAYED AT 110BPM, SLOW LIKE THE TRANCE FROM HEXPLORE SUPERFLUIDITY. A WHOLE DIFFERENT FLAVOUR.
BUT HOLD UP A SECOND; LET'S BE CRYSTAL CLEAR FOR A MINUTE. WE SAID PRESTO!?  RECORDS HQ, RIGHT? LORENZO SENNI? STARGATE? BEFORE GOING ANY FURTHER, WE'RE GOING TO NEED A BRIEF EXPLANATION.
LORENZO SENNI -> EXPERIMENTAL SHIT -> PRESTO!? RECORDS. OK. STARGATE -> DANCE SHIT -> BURGERDREAMS. BOTH LABELS FOUNDED BY HIM.
PTW -> LIKES 'DANCE' MUSIC -> STARGATE FROM BURGERDREAMS DOES THE MIXIE FOR US -> WE'RE HAPPY. ARE YOU FOLLOWING?
SO, NOW YOU KNOW THAT WHEN LORENZO GETS SERIOUS HE BECOMES LORENZO SENNI AND DOES HIS ABSURD AND EXPERIMENTAL THING: HE PLAYS BRAHMS IN THE RAI AUDITORIUM AND BRINGS OUT REMARKABLE SHIT ON PRESTO!? RECORDS ETC. BUT, WHEN HE WANTS TO HAVE FUN, AS WE MENTIONED IN OUR PIECE ON HIS FIRST EP AS STARGATE, WHICH CAME OUT 10 DAYS AGO X HUNDEBISS (CHECK OUT A GOOD REVIEW OF IT HERE), HE PLAYS AT VIETNAM, PRODUCES WITH HIS JUNO 60 AND PERHAPS HANGS OUT IN TURIN WITH THOSE TWO OTHER FIENDS A:RA AND VAGHE STELLE STELLE, THE SO-CALLED THREE-HEADED MONSTER 'O', ONE CIRCLE (DOWNLOAD YOURSELF A TRACK). 1 – 2 – 3.
THE TRACKS YOU'LL LISTEN TO HERE, AND WE'RE HOPING YOU PRESSED PLAY BEFORE STARTING TO READ ALL THIS, AS WE'VE ALREADY MENTIONED, ARE FROM A FEW YEARS AGO (NEWER DOESN'T ALWAYS MEAN BETTER) AND YOU SHOULD KNOW THAT THE LAST TRACK WITH A BIT OF KICK TO IT BEFORE THOSE IMMENSE CLOSING CHORUSES AND ALL THAT SMOKE, IS WIRELESS INTERNET, FROM THE ALBUM OF THE SAME NAME BY ARPANET, I.E. GERALD DONALD, DETROIT. WHAT GOES AROUND COMES AROUND, THE CIRCLE IS COMPLETE.
AH, DETROIT TECHNO.
AH, A NICE SMOKY FINISH.
WHAT A HIT.
TRACKLIST:
DOPPLEREFFEKT – HYPERELLIPTIC SURFACES
JAPANESE TELECOM – NIPPONESE ROBOTS
DOPPLEREFFEKT – VOICE ACTIVATED
CYBOTRON – CLEAR
HARDFLOOR – THE TRILL ACID THEME (E.R.P. REMIX)
XXXY – YOU GOTTA DO YOU
DOPPLEREFFEKT – SUPERIOR RACE
URBAN TRIBE – ECM
ARPANET – WIRELESS INTERNET
ESTONIAN PHILHARMONIC CHAMBER CHOIR & PAUL HILLIER – LET MY PRAYER ARISE (NO.2)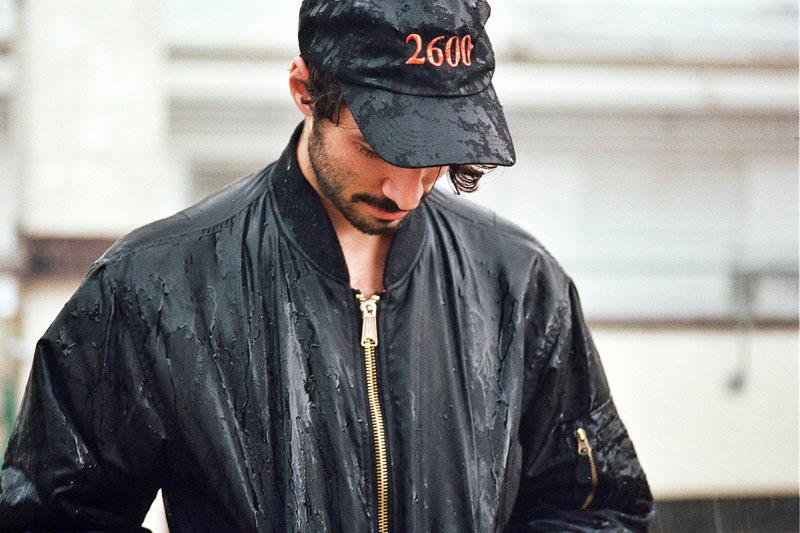 SOUNDCLOUD.COM/S-T-A-R-G-A-T-E