THE MIXIE VOL. 27 / ORREE
ORREE E' CESARE E VIENE DALL'UNDERGROUND, DA SOTTO TERRA, DOVE CRESCE LA ROBA PIU' BUONA. LA REGIONE E' IL LAZIO E CON QUESTO THE MIXIE VOL. 27 TORNIAMO A ROMA, CITTA' INFINITA. CI SIAMO CONOSCIUTI DI PERSONA DURANTE I GIORNI DEL MIT FESTIVAL, LUI E' AMICO DI MEZE, ANZI, FRATELLO NON ANAGRAFICO E IN QUEI GIORNI ABBIAMO CONDIVISO COME OSPITI LA STESSA CASA. GEMELLI PER ATTITUDINE ORREE E MEZE, NON A CASO SUONANO SPESSO INSIEME SIA DAL VIVO CHE IN INTERMINABILI SESSION CASALINGHE A CUI ABBIAMO IN PARTE ASSISTITO IN QUEI GIORNI ROMANI DI GIUGNO. GOOD MEMORIES. 
L'EFFETTIVA PROVENIENZA DI ORREE, IN REALTA', E' LA TUSCIA VITERBESE, LE SUE RADICI SONO LI', DOVE LA CAMPAGNA SEMBRA AFRICA, MA LA SCENA IN CUI E' INSERITO E' SENZA DUBBIO QUELLA ROMANA: ROMA AL CENTRO DEL MONDO, ROMA CHE SOTTOTERRA CONSERVA I TESORI MIGLIORI ED E' LI' CHE DEVI CERCARLE QUESTE PERSONE CHE DI MUSICA NE SANNO E PRODUCONO GIORNO E NOTTE. ECCO, UN ESEMPIO DI QUESTA SCENA E' STIRPE999, LABEL ROMANA ATTIVA DAL 2003. ASCOLTATI L'ULTIMA RELEASE COLLETTIVA INDEX 04 USCITA IN LIMITED EDITION 100 COPIE PER FARTI UN'IDEA DI COSA PRODUCONO (QUI IL PEZZO DI ORREE PER LA COMPILA).
CHIUSA LA PARENTESI SULLA SCENA UNDERGROUND ROMANA (SE NE POTREBBE PARLARE PER ORE, MA TRA POCO DOBBIAMO ANDARE AL MARE, SORRY) DICIAMO CHE QUESTO DJ SET DI ORREE, 100% VINILI E SOTTITOLATO "BEGAN IN AFRICA", SI APRE E SI CHIUDE CON DUE PEZZI DI ROMARE TRATTI DA MEDITATION ON AFROCENTRISM E DA ADESSO HAI UN'ORA DI TEMPO PER ASCOLTARLO, QUINDI PREMI PLAY E IMMERGITI NELL'OCEANO AFRICANO DI QUESTO SET CHE TI FA SUDARE IL CERVELLO.
SE HAI DEI DUBBI O TI SEI PERSO CONSULTA LA TRACKLIST.
CIAO AFRICA.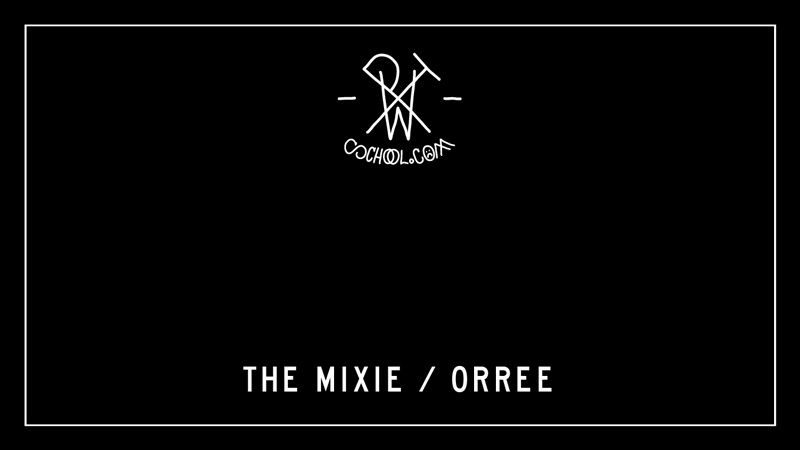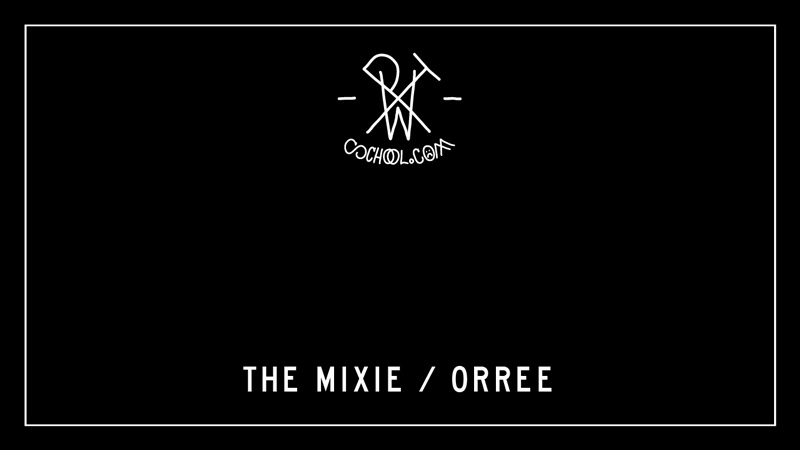 ORREE IS CESARE AND HE COMES FROM THE UNDERGROUND, WHERE THE BEST THINGS GROW. WE'RE IN THE LAZIO REGION AND THIS MIXIE VOL. 27 TAKES US BACK TO ROME, THE INFINITE CITY. WE MET ORREE IN THE FLESH AT MIT FESTIVAL, HE'S A FRIEND OF MEZE, OR MORE LIKE A BROTHER FROM ANOTHER MOTHER, AND WE STAYED AT THE SAME HOUSE DURING THE FESTIVAL. ORREE AND MEZE HAVE IDENTICAL FLAIR, IT'S NOT BY CHANCE THEY OFTEN PLAY TOGETHER, BOTH LIVE AND IN INTERMINABLE SESSIONS AT HOME, SOME OF WHICH WE SAW OVER THOSE JUNE DAYS IN ROME. GOOD MEMORIES. 
TO TELL THE TRUTH, ORREE ACTUALLY COMES FROM TUSCIA IN VITERBO. THAT'S WHERE HIS ROOTS ARE, WHERE THE COUNTRYSIDE LOOKS LIKE AFRICA. BUT HE IS WITHOUT A DOUBT PART OF THE ROMAN SCENE. ROME, THE CENTRE OF THE WORLD, ROME WHOSE TREASURES ARE KEPT UNDERGROUND, ROME THE PLACE TO FIND PEOPLE WHO REALLY KNOW WHAT THEY'RE TALKING ABOUT WHEN IT COMES TO MUSIC AND PRODUCE DAY AND NIGHT. ANOTHER NAME FROM THE SCENE IS STIRPE999, A ROMAN LABEL THAT'S BEEN GOING SINCE 2003. TO GET AN IDEA OF WHAT THEY'RE PRODUCING, LISTEN TO THE LATEST COLLECTIVE RELEASE INDEX 04 WHICH CAME OUT IN A LIMITED RUN OF 100 COPIES (ORREE'S PIECE FOR THE COMPILATION HERE).
 NOW THAT BRIEF DIGRESSION ON THE UNDERGROUND SCENE IN ROME IS OVER (WE COULD GO ON FOR HOURS, BUT WE'RE LEAVING FOR THE SEASIDE SOON, SORRY), LET'S JUST SAY THAT ORREE'S DJ SET, 100% VINYL AND ENTITLED "BEGAN IN AFRICA", OPENS AND CLOSES WITH TWO PIECES BY ROMARE TAKEN FROM MEDITATION ON AFROCENTRISM AND YOU'VE GOT AN HOUR TO LISTEN TO IT. STARTING NOW. SO PRESS PLAY AND LOSE YOURSELF IN THE AFRICAN OCEAN. THIS SET WILL MAKE YOUR BRAIN SWEAT. 
IF IN DOUBT OR JUST FEELING A BIT LOST, CONSULT THE TRACKLIST. 
CIAO AFRICA.
TRACKLIST:
ROMARE – I WANNA GO (TURNBACK) (BLACK ACRE)
INTERFACE & MINUS – HARDWORK (GUTTERFUNK REC)
SHARMAJI – HOW TO MOVE (DAVEY JONES)
PARIAH – RIFT (R&S RECORD)
EL RAKKAS – EXTREMELY CHEAP AND EFFECTIVE (DUBSQUARE REC)
OBJEKT – CACTUS (HESSLE AUDIO)
HELIXIR – CONVULTION (7EVEN RECORDINGS)
LAST JAPAN – AMBUSH (LO NOTE UK)
BLACKWAX – OFFKEY (TUBE10)
HELIX – STACKS RIDDIM (ALL CAPS)
BENEATH – STILL HURTS (NO SYMBOLS)
RAMADANMAN – WORKTHEM (SWAMP81)
(GANGSTA INTRUSION DJ BLAQSTARR – TOTE IT (MAD DECENT))
PANGAEA – HEX (HEMLOCK)
KAHN/NEEK – PERCY (BANDULU RECORDS 001)
TEETH – VIBRATE (SIGNAL LIFE 001)
AFRIKAN BOY – EXCITED (ADDISON GROOVE RMX) (UNKNOWN LABEL MLDBLTD001)
F – SLOW DOWN (7EVEN RECORDINGS)
HELIX – "NO HOOK NO BS" FT FLIRTA D (NIGHT SLUGS)
MICKEY PEARCE – I AM (SWAMP81)
ROMARE – THE BLUES (IT BEGAN IN AFRICA) (BLACK ACRE)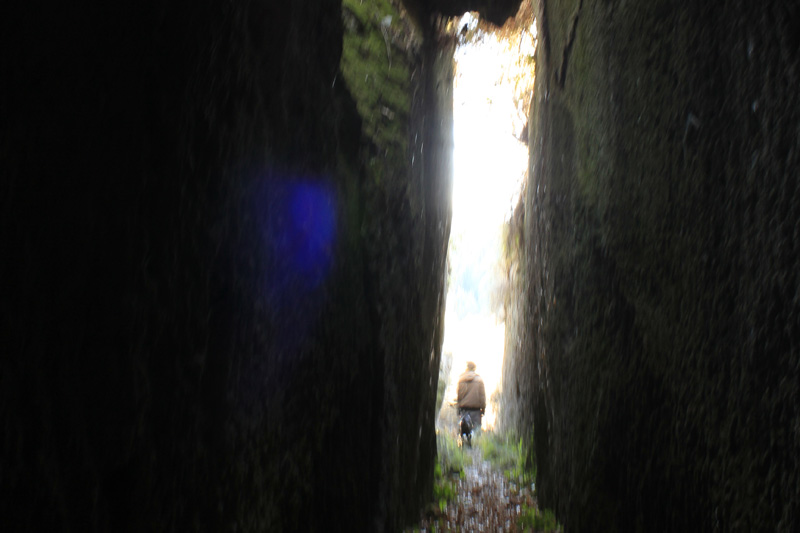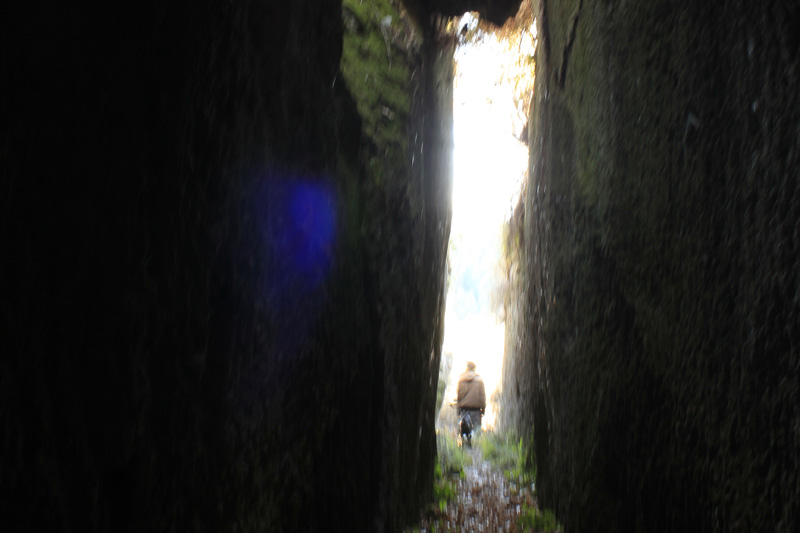 SUPPORT: