http://vimeo.com/51998679
THE MIXIE VOL. 31 / AYARCANA
DOPO AVER FATTO 30 CI E' VENUTO SPONTANEO FARE 31.
SI LO SAPPIAMO, SIAMO DEI GRANDI ESTROSI.
PER QUESTO NUOVO NUMERO LASCIAMO GENOVA DOVE ABBIAMO INCONTRATO PANTHERA808 E IL SUO STILE TRAP E RITORNIAMO NELLA CAPITALE, DOVE ERAVAMO STATI PER IL NUMERO 27, QUELLO DI ORREE E ANCORA PRIMA CON IL NUMERO 3 DI DJ PIER FROM VIRAL BASS, QUANDO IL PROGETTO THE MIXIE STAVA ANCORA CRESCENDO.
IL NUMERO 31 LO ABBIAMO AFFIDATO A MR. AYARCANA, UNA DELLE MIGLIORI SCOPERTE DI FINE 2011 E DI FATTO ENTRATE A PIENO TITOLO NEL NOSTRO SHOWCASE. PER CHI AVESSE MANCATO L'APPUNTAMENTO CON IL SUO DJ SET DI QUALCHE MESE FA ALLA BUKA, DOVE HA FATTO COMPAGNIA AD ANTITEQ, SETH E RAP_ONE, SE LO PUO' RIVEDERE QUESTO GIOVEDI' AL RASHOMON DI ROMA DOVE INSIEME AL SUO AMICO FRATERNO BOB THA FUNK TIRA SU UNA SERATA DA QUALCHE TEMPO, E DOVE HANNO DECISO DI OSPITARE ANCHE NOI CHE COME I RE MAGI PORTIAMO IN DONO ADESIVI, INCENSI VARI E I SAY DUBAI.
SE INVECE NON CE LA FAI A PASSARE ALLORA NON TI RIMANE CHE PREMERE PLAY E ABBRACCIARTI FORTE A QUALCOSA DI SOLIDO LI' VICINO A TE. AYARCANA PREDILIGE LO SCURO MATERIALE DI CUI SONO FATTI I VINILI, MA IN QUESTO CASO HA APPOGGIATO SUI SUOI PIATTI I DISCHI DI TRAKTOR SOLO PER SUONARE I SUOI PEZZI, PER RENDERE ANCORA PIU' PERSONALE QUESTO SUO SPACCATO MUSICALE E FARTI CAPIRE CHE COSA VUOLE DIRE PER LUI MUSICA. I BPM SCORRONO VELOCI ED E' QUELLO CHE CI HA FATTO APPASSIONARE A QUESTO RAGAZZO: BRAVO, PULITO NEL MIXAGGIO E APRE IL GAS PROPRIO QUANDO SERVE. ADATTABILE A QUALSIASI TIPO DI SERATA, LO ABBIAMO VISTO SUONARE SENZA PROBLEMI ACCANTO A GIRL UNIT COME A REGIS E FARE UN BUON LAVORO REMIXANDO I PLANET SOAP NELLA NOSTRA PTWSCHOOL RELEASE #002.
NON SAPPIAMO SE E' IL RAGAZZO GIUSTO DA SPOSARE, MA SICURAMENTE LO CHIAMEREMMO ALL'AFTER PARTY DEL MATRIMONIO DEL NOSTRO MIGLIORE AMICO.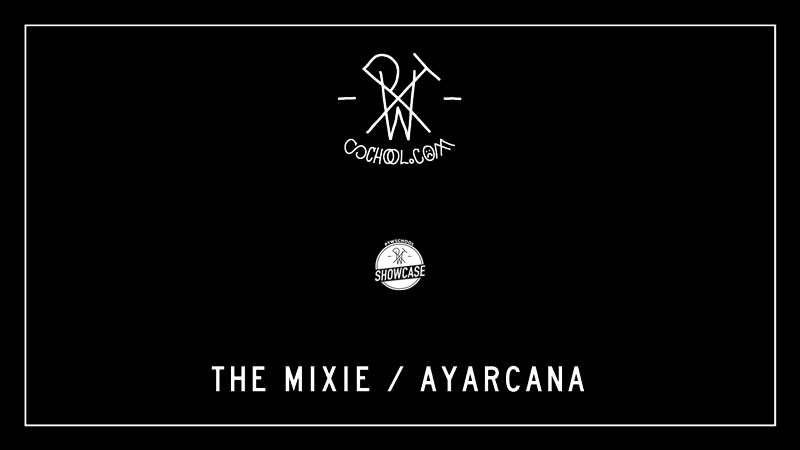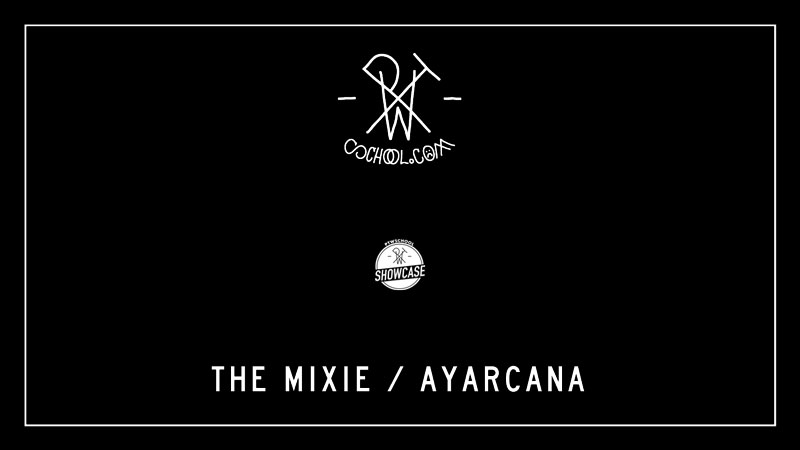 31 IS THE NEW 30.
YES, WE KNOW, WE'RE INSPIRED THIS WEEK.
FOR THIS THE MIXIE IT'S GOODBYE TO GENOA, WHERE WE LINKED UP WITH PANTHERA808 AND HIS TRAP STYLE, AND BACK TO THE CAPITAL, WHICH HAS ALREADY SEEN THE MIXIE NUMBER 27, WITH ORREE, AND NUMBER 3 EVEN BEFORE THAT WITH DJ PIER FROM VIRAL BASS, WHEN THE MIXIE PROJECT WAS ONLY KNEE-HIGH TO A GRASSHOPPER.
WE'VE ENTRUSTED NUMBER 31 TO MR AYARCANA, ONE OF THE GREAT DISCOVERIES OF LATE 2011 WHO BECAME AN INTEGRAL PART OF OUR SHOWCASE. ANYONE WHO MISSED HIS SET A FEW MONTHS AGO AT BUKA, IN THE COMPANY OF ANTITEQ, SETH AND RAP_ONE, CAN CATCH HIM AGAIN THIS THURSDAY AT RASHOMON IN ROME WHERE HIM AND HIS BRO BOB THA FUNK HAVE PUT ON A NIGHT FOR SOME TIME AND HAVE DECIDED TO WELCOME US IN LIKE THE 3 KINGS BEARING GIFTS OF STICKERS, DIFFERENT KINDS OF INCENSE AND SAY DUBAI.
IF YOU CAN'T MAKE IT, THERE'S NOTHING FOR IT BUT TO HIT PLAY AND HOLD ON TIGHT TO SOMETHING NICE AND SOLID IN THE NEARBY VICINITY. AYARCANA HAS A PENCHANT FOR THE DARK MATERIAL THAT VINYL IS MADE OF, BUT THIS TIME IT'S TRAKTOR VINYL ON HIS DECKS AND HE'S ONLY PLAYING HIS OWN TRACKS, MAKING THIS MUSICAL CROSS-SECTION EVEN MORE PERSONAL AND GIVING YOU AN IDEA OF WHAT MUSIC REALLY MEANS TO HIM. HIS BPMS RACE BY AND THAT'S WHY WE'RE SO FOND OF THIS ONE: HE'S GOT SKILLS, DOES CLEAN MIXES AND KNOWS WHEN TO PUT HIS FOOT DOWN. TOTALLY ADAPTABLE TO ANY KIND OF NIGHT, WE'VE SEEN HIM PLAY ALONGSIDE PEOPLE FROM GIRL UNIT TO REGIS WITHOUT BREAKING A SWEAT AND HE DID A GOOD JOB REMIXING PLANET SOAP FOR OUR PTWSCHOOL RELEASE #002 TOO.
WE DON'T KNOW WHETHER HE'S THE KIND OF GUY YOU'D WALK DOWN THE AISLE WITH, BUT WE'D CALL HIM TO THE AFTER PARTY OF OUR BEST FRIEND'S WEDDING WITHOUT A SECOND THOUGHT.
TRACKLIST:
ANSWER CODE REQUEST – ESCAPE MYSELF
ENDIAN – DBPLT01
A1BASSLINE – BREAKAWAY
GINGY & BORDELLO-  IRON & WATER (ORIGINAL MIX)
SUNIL SHARPE – SATURANA
OBJEKT – CLK_RECOVERY
AYARCANA – UNTITLED
ELGAR – ELGAR
TREVINO – DERELICT
AYARCANA – UNTITLED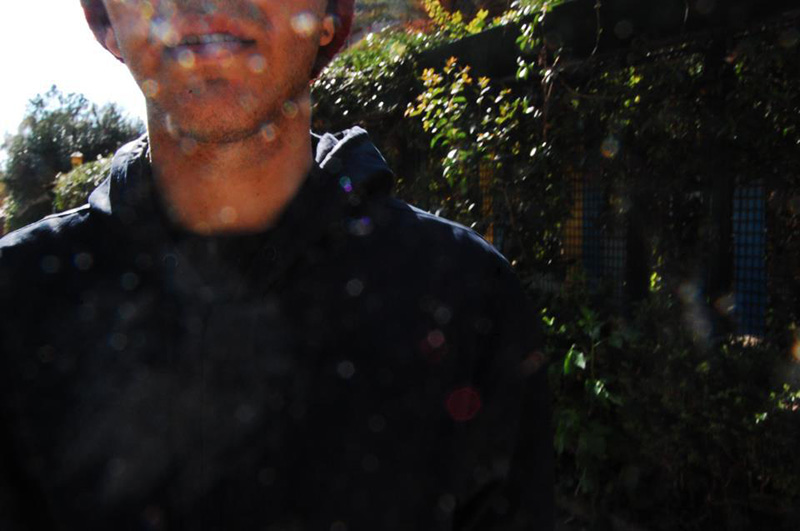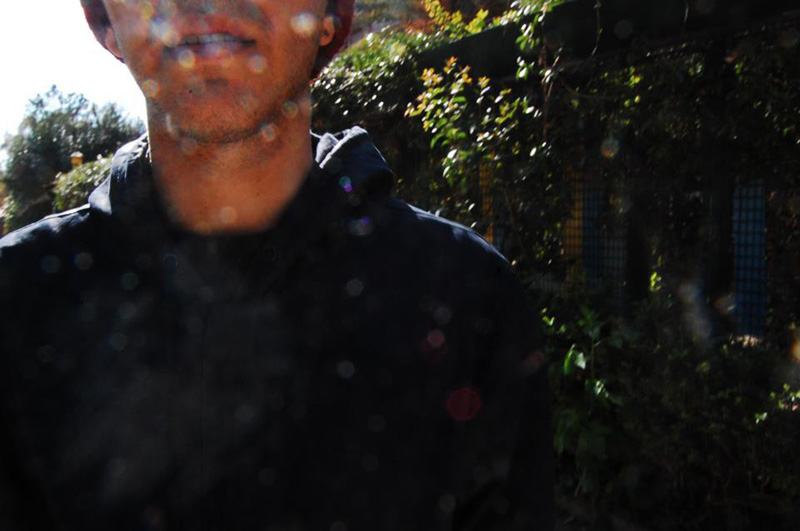 THE BOX MEETS PTWSCHOOL: SAY DUBAI + AYARCANA + BOB THA FUNK