THE MIXIE VOL. 32 / ANUBI
IN QUESTI GIORNI TUTTI A PARLARE DEI MAYA, MA NOI SIAMO STATI ZITTI PERCHE' SAPEVAMO CHE IL 21 DICEMBRE ERA IL GIORNO DI ANUBI, IL DIO DELL'ALDILA'. 
NELL'ALDIQUA LUI E' KEITH / MARCO E LE SUE PRODUZIONI ESCONO SU LUCKY BEARD RECORDS, QUINDI CON QUESTO THE MIXIE VOL. 32 RIPRENDIAMO LA SERIE DI THE MIXIE FIRMATI LB, SIGLA CHE STA ANCHE PER "LA BARBA". NE E' PASSATO DI TEMPO DALL'ULTIMO, QUELLO DI BOMBAMAN (CHE NEL FRATTEMPO E' USCITO CON UN NUOVO EP), QUASI UN ANNO, E PROPRIO MENTRE PUBBLICAVAMO QUEL THE MIXIE VOL. 17 PROBABILMENTE ANUBI STAVA GIA' LAVORANDO A QUEI PEZZI CHE ABBIAMO SENTITO PER LA PRIMA VOLTA IL TREDICI NOVEMBRE. QUANTE DATE E QUANTI NUMERI: OGGI E' IL 21.12 E NON NE POSSIAMO PIU' DI SENTIR PARLARE DI DATE, L'UNICA CHE CONTA E' IL NATALE E NON NE HA PARLATO NESSUNO. POVERO' GESU'.
CMQ IL NOSTRO CONTRIBUTO ALL'AVVENUTA SALVEZZA DELL'UMANITA' (OLE') LO TROVI TUTTO NEL LIVE SET CHE VEDI SOPRA, REALIZZATO CON UN APP PER IPHONE COME MULTICONTROLLER, SI CHIAMA TOUCHOSC ED' UNA MINA PER IL PRODUTTORE MODERNO E DINAMICO AUTUNNO/INVERNO 2013, PERCHE' TI PERMETTE DI LANCIARE LE CLIP DI ABLETON, MANDARE GLI EFFETTI, REGOLARE I BPM, FARE I FILTRI, ARROSTIRE ARROSTICINI, INSOMMA TUTTO. 
GENIO.
CIAO DIO.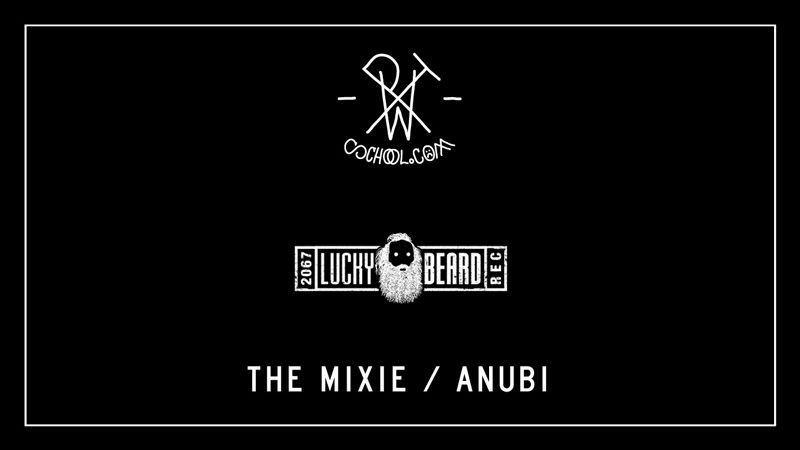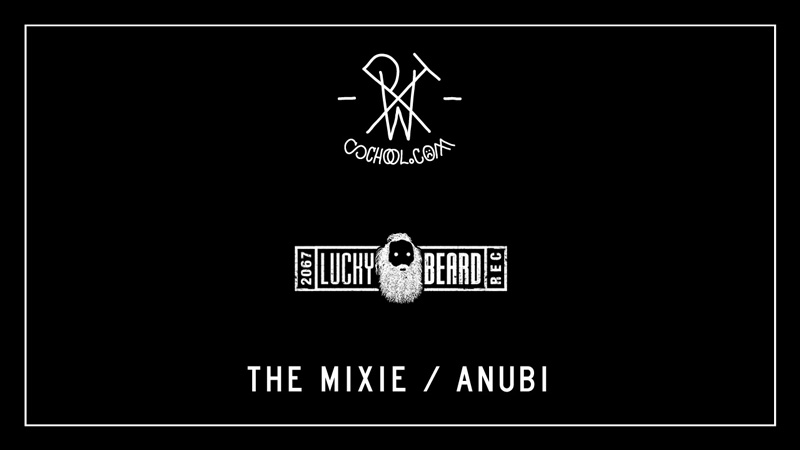 – TRAD: VICKY MILLER – 
EVERYONE'S ON ABOUT THE MAYANS AT THE MOMENT, BUT WE'VE BEING KEEPING SCHTUM BECAUSE WE KNEW FULL WELL THAT THE 21ST OF DECEMBER WAS THE DAY OF ANUBI, GOD OF THE AFTERLIFE. 
ON THIS SIDE OF THE NETHERWORLD, HE'S KEITH/MARCO AND HIS PRODUCTIONS COME OUT ON LUCKY BEARD RECORDS, SO THIS THE MIXIE VOL. 32 PICKS  UP ON THE SERIES OF LB BRANDED THE MIXIES. IT'S BEEN A WHILE SINCE THE LAST ONE, WITH BOMBAMAN (WHO HAS SINCE RELEASED A NEW EP), ALMOST A YEAR IN FACT, AND WHILE WE WERE PUBLISHING THAT, THE MIXIE VOL. 17 ANUBI WAS PROBABLY ALREADY WORKING ON THOSE TRACKS THAT WE HEARD FOR THE FIRST TIME ON NOVEMBER THIRTEENTH. SO MANY DATES, SO MANY NUMBERS: TODAY IS 21.12 AND WE'VE HAD ENOUGH OF DATES, THE ONLY IMPORTANT ONE IS CHRISTMAS AND NOBODY'S EVEN MENTIONED IT. POOR OLD JESUS.
ANYWAY, YOU'LL FIND OUR CONTRIBUTION TO THE FUTURE SALVATION OF MANKIND (HURRAH) IN THE LIVE SET ABOVE, MADE USING AN IPHONE APP AS A MULTICONTROLLER. IT'S CALLED TOUCHOSC AND IT'S A MUST-HAVE THIS  FALL/WINTER 2013 FOR ANY MODERN AND DYNAMIC PRODUCER 'CAUSE IT LETS YOU LAUNCH CLIPS FROM ABLETON, SEND EFFECTS, REGULATE THE BPM, APPLY A FEW FILTERS, TOSS A COUPLE O SHRIMP ON THE BARBIE, YOU KNOW, THE WORKS.
GENIUS.
LATERZ GOD.
TRACKLIST:
ANUBI – HOLY DOG ANTHEM
ANUBI – WEIRDRUM
ANUBI – OUTRO
ANUBI – UNTITLED TRACK
ANUBI – MAKE SOME NOISE
ANUBI – HORSEPOWER
ANUBI – UNTITLED TRACK
ANUBI – TAI
ANUBI – ANDWELLAS DREAM – FELIX (ANUBI BOOTLEG)
ANUBI – ROM
ANUBI – BRAINSTORM
ANUBI – ENFANT TERRIBLE
ANUBI – LOVELOVELOVE
ANUBI – DEPECHE MODE – ENJOY THE SILENT (ANUBI BOOTLEG)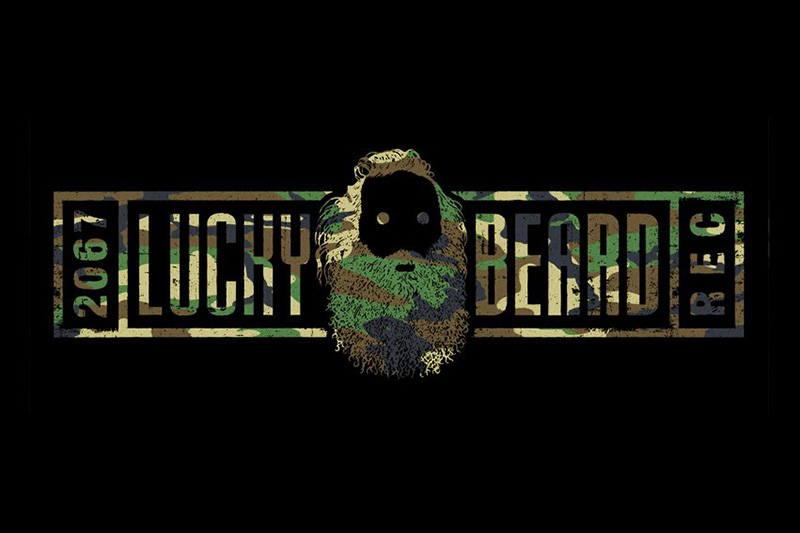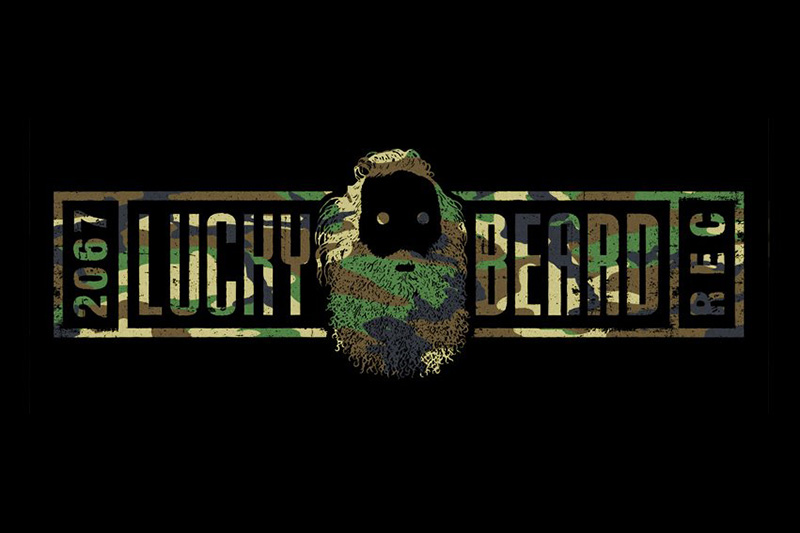 ANUBIMUSIC.NET
FACEBOOK.COM/ANUBITRAX
TWITTER.COM/ANUBIXX
LUCKYBEARDREC.TUMBLR.COM 
 E VISTO CHE E' QUASI NATALE TI REGALIAMO L'ULTIMO TRACCINO, UN REMIX DI UNA BAND PSICHEDELICA SIXTIES.
INSOMMA, AMATEVI E STATE BUONI, MERRY XXXMAS.
BAU