https://www.facebook.com/pages/BXP/238383366609
THE MIXIE VOL. 33 / BXP
 MIXANDO E FILMANDO SIAMO ARRIVATI ALLA PUNTATA 33 DEL NOSTRO PROGETTO THE MIXIE. IL PROGETTO CHE CI FA VIAGGIARE DA PAESE IN PAESE E CI FA ENTRARE, SENZA MUOVERCI DALLA SEDIA, NELLE CAMERE DEGLI ARTISTI, A VOLTE NEGLI STUDI, UNA VOLTA PURE UN MAGAZZINO E UNA CANTINA.
CHE VIAGGI.
STAVOLTA, DOPO CHE PREMI PLAY, TE NE VOLI A CASA DI UN RAGAZZO SARDO CHE CHE VIVE A BOLOGNA, MA CHE QUANDO SUONA PRENDE LA RESIDENZA A MILANO E PRECISAMENTE IN VIA PEZZOTTI. LUI E' BXP.
IL RESIDENT HERO DE LA NOTTE DI ASTERIX CI HA CONFEZIONATO UN THE MIXIE CHE HA VARI SAPORI: UN INTRO SPIAZZANTE, UN CORPO MULTIFORME E UNA CODA ACIDA. ED E' PROPRIO SUL FINALE CHE BXP CI SVELA LA SUA VERA NATURA, SI SENTE DA COME MIXA GLI ULTIMI PEZZI CHE SONO QUELLI CHE PREFERISCE E CI E' RITORNATO IN MENTE QUANDO CI SIAMO IMBATTUTI NELLE SUE PRODUZIONI E CI SIAMO RESI CONTO CHE E' UNO A CUI PIACE SMANETTARE E SMANETTARSI SU TUTTO QUELLO FIRMATO REPHLEX, WARP E MAGARI PURE LE ULTIME COSE HOTFLUSH.
DALL'INIZIO DELLA STAGIONE DI ASTERIX CI HA FATTO SENTIRE CHE NON SE LA CAVA NEACHE TANTO MALE CON LE SITUAZIONI DA DANCEFLOOR, CI RICORDIAMO CON PIACERE IL SUO SET PRIMA DI SOUTH LONDON ORDNANCE. PER CHI AVESSE PIACERE DI INCOTRARLO E CHIEDERGLI LA RICETTA DEL PANE CARASAU LO PUO' BECCARE OGNI MESE AL ROCKET E QUESTO VENERDI' (18 GENNAIO) AL CASSERO DI BOLOGNA, DAGLI AMICI DI HABITAT.
CIAO PECORINI.
– ENGLISH VERSION FOLLOWS BELOW –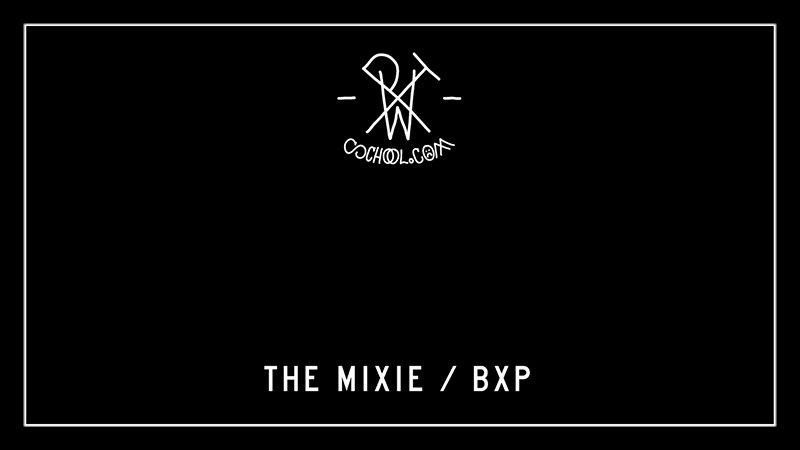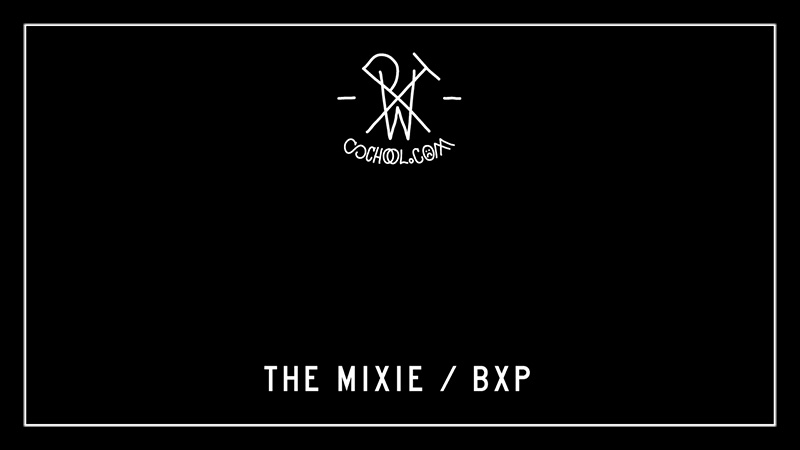 TRAD. VICKY MILLER
WE'VE MIXED AND FILMED ALL THE WAY TO VOL. 33 OF OUR PROJECT THE MIXIE. THE PROJECT THAT TAKES US FROM COUNTRY TO COUNTRY AND GETS US IN TO THE ARTISTS' ROOMS, SOMETIMES THEIR STUDIOS AND ONCE EVEN A WAREHOUSE AND A CELLAR. WITHOUT EVEN GETTING UP FROM OUR CHAIRS.
 WHAT A JOURNEY.
THIS TIME, AFTER HITTING PLAY, YOU'RE OFF TO THE HOUSE OF A SARDINIAN GUY LIVING IN BOLOGNA, BUT WHOSE LIVE RESIDENCY IS IN MILAN, IN VIA PEZZOTTI TO BE PRECISE. IT'S BXP.
THE RESIDENT HERO OF LA NOTTE DI ASTERIX PACKED US UP A NICE THE MIXIE WITH AN ARRAY OF FLAVOURS: AN INTRO THAT'LL CATCH YOU ON THE WRONG FOOT, A MULTI-FACETED CORE AND AN ACID TAIL. BUT IT'S ONLY RIGHT AT THE VERY END THAT BXP REVEALS HIS TRUE NATURE, YOU CAN FEEL IT FROM THE WAY HE MIXES THOSE LAST TRACKS THAT THEY'RE HIS FAVES AND IT REMINDED US OF THE FIRST TIME WE CAME ACROSS HIS PRODUCTION AND REALISED THAT THERE'S NOTHING HE LIKES MORE THAN BASHING AWAY ON HIS DECKS AND BASHING ONE OUT TO ANYTHING FROM REPHLEX, WARP AND PERHAPS EVEN THE LATEST HOTFLUSH. 
SINCE THE BEGINNING OF THE SEASON ASTERIX HAS MADE IT CLEAR THAT HE HANDLES HIMSELF PRETTY WELL ON THE DANCE FLOOR TOO, WE HAVE FOND MEMORIES OF THE BXP SET BEFORE SOUTH LONDON ORDNANCE. ANYONE WHO'D LIKE THE PLEASURE OF MEETING HIM AND GETTING HIS PANE CARASAU RECIPE CAN CATCH HIM EVERY MONTH AT ROCKET AND THIS FRIDAY (18 JANUARY) AT CASSERO IN BOLOGNA WITH OUR FRIENDS OVER AT HABITAT.
 LATERZ PECORINI.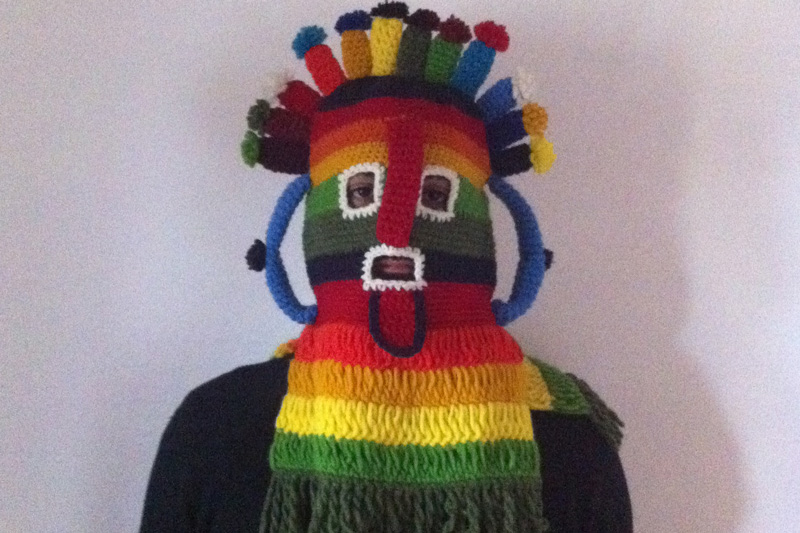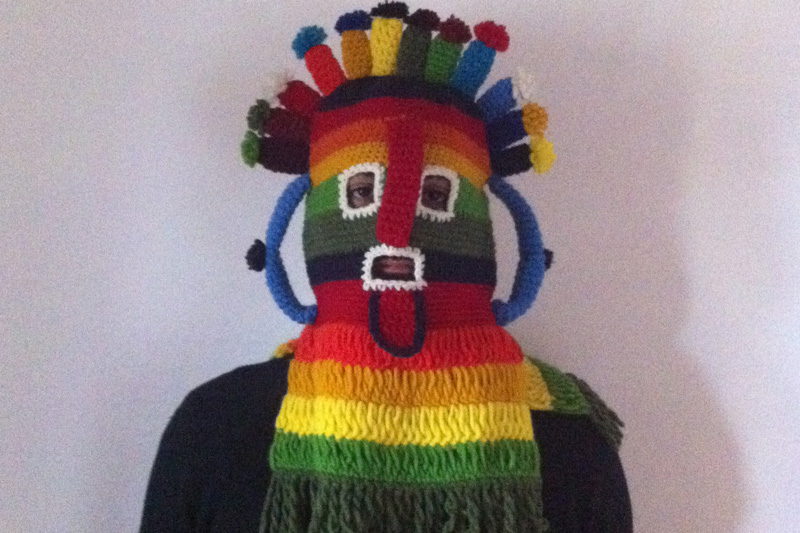 TRACKLIST: 
MOUSE ON MARS – SOS
BXPVSAMOUSEMENT – 1A9 (FORTHCOMING SOS RECORDS)
MELLA DEE – CTRL (BAOBINGA REMIX)
DARK SKY – ARMOUR
MOUSE ON MARS – HYM
ADDISON GROOVE – BUTTON MOON
BODDIKA – ACID BATTERY
CYLOB – PEPPER SPRAY (CAPSICUM EDITS)
LOW LIMIT – WHERE YOU BEEN 7.0
LAZER SWORD – TOLDYALL
ADDISON GROOVE – I GO BOOM
RANDOMER – FREAK DUB
CARDOPUSHER – ITS YESTERDAY ALREADY
ACE OF CLUBS – PATRIOTIC ACID
BXP – BOSFORUS ON ACID
FACEBOOK.COM/BXP
SOUNDCLOUD.COM/BXP