THE MIXIE VOL. 34 / DISTAL
TORNIAMO AD ATLANTA, CITTA' DEGLI ATLANTA HAWKS, DELLA COCA-COLA E OVVIAMENTE DI EMBASSY RECORDINGS. I FONDATORI DI QUESTA ETICHETTA SONO MITE, GIA' PRESENTE NEL THE MIXIE VOL. 29 E DISTAL CHE PUOI VEDERE NELL'INGRESSO DI CASA SUA IN QUESTO EPISODIO NUMERO 34. SI' PARLIAMO DI EPISODIO PERCHE' OGNI THE MIXIE HA UNA STORIA DA RACCONTARE E QUELLA DI DISTAL PER NOI INIZIA NEL 2010/2011 QUANDO PER LA PRIMA VOLTA ABBIAMO SENTITO APPLE BOTTOM E GRAPE DONUT: FU AMORE A PRIMA VISTA.
IN QUESTI ANNI L'ABBIAMO SEMPRE TENUTO D'OCCHIO, DIVERSE TRACCE ED EP SONO USCITI NEL FRATTEMPO, TRA COSE PIU' FOOTWORK E ALTRE PIU' BASS, ECCO, MICHAEL NON E' MAI STATO LEGATO A UN SOLO GENERE, MA ANDREBBE VISTO PIU' COME UNO DI QUEI PRODUTTORI CHE AMANO CONFRONTARSI CON DIVERSI GENERI FACENDOLO SEMPRE CON MOLTA INTELLIGENZA E CONSAPEVOLEZZA. NON A CASO IL SUO CANALE SOUNDCLOUD E' UN CAMPIONARIO DI RITMI SPEZZATI, SUONI ACIDI, INFLUENZE TRAP E PERSINO UN PEZZO MARCHIATO DUBSTEP (PERO' QUELLA DI BRISTOL FEAT. HXDB), SOLO MINE. TRA TUTTI I DJ/PRODUCER CHE HANNO CONTRIBUITO ALLA CAUSA DI THE MIXIE LUI E' SICURAMENTE UNO TRA I PIU' ECLETTICI E SICURAMENTE L'UNICO CHE IN UNA SUA PRODUZIONE HA CAMPIONATO BEAVIS & BUTTHEAD, LA PUOI SENTIRE COME PEZZO DI CHIUSURA DI QUESTO THE MIXIE CHE PARTE TRANQUILLO E DA META' IN POI VOLA TUTTO.
ANCORA UNA VOLTA I RAGAZZI DI ATLANTA, COME L'ALTRA VOLTA CON MITE, HANNO CENTRATO A PIENO IL MOOD, STAVOLTA CON UNA BICI E UNA TV NELL'INGRESSO, UNA TAZZA DI CAFFE', LE PATATINE (30.24), MA SOPRATTUTTO UNA SELEZIONE, SUONATA NEL RELAX CASALINGO PIU' TOTALE, CHE TI FA ROTEARE I POLSI E ALZARE IL VOLUME DELLE CASSE DEL TUO COMPUTER.
SE TI AVANZA DEL TEMPO DAI UN ASCOLTO ANCHE AL PRIMO LONG PLAYING DI DISTAL (7.4. SU SENTIREASCOLTARE, 7.7 SU PITCHFORK), USCITO SU TECTONIC QUASI UN ANNO FA E SE NON TI BASTA GUSTATI IL SUO SET DENTRO LA BOILER ROOM, LA SUA TRACCIA D'ESORDIO X SOUL JAZZ RECORDS, COMPRATI IL DISCO CIVILIZATION E NATURALMENTE TUTTE LE RELEASE DI EMBASSY RECORDINGS, PERCHE' QUESTO RAGAZZO E' UN VERO CAMPIONE, DENTRO E FUORI DAL CAMPO, PIU' DI DOMINIQUE WILKINS.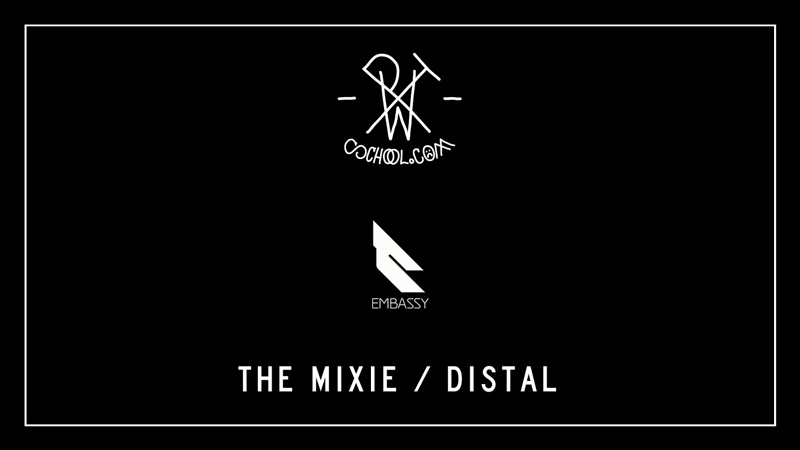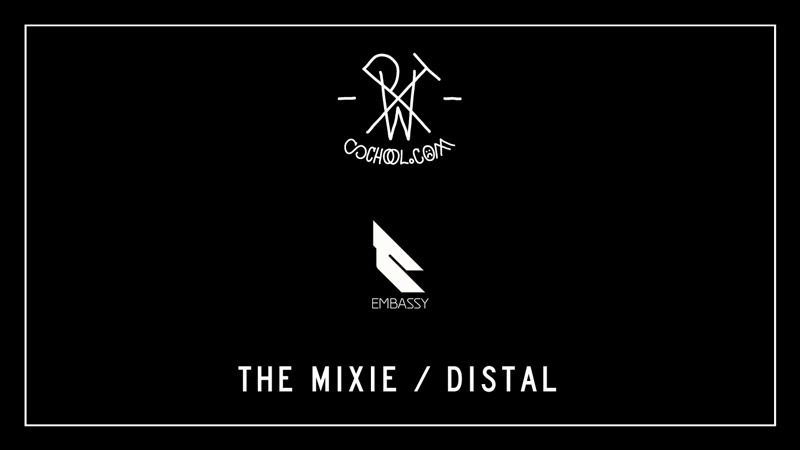 TRADUZIONE: VICKYMILLERIS@GMAIL.COM
AND WE'RE BACK IN ATLANTA, THE CITY OF THE ATLANTA HAWKS, COCA-COLA,  AND OF COURSE EMBASSY RECORDINGS. THIS LABEL WAS FOUNDED BY MITE, WHO WE'VE ALREADY HAD OVER FOR THE MIXIE VOL. 29 AND DISTAL, WHO YOU CAN SEE IN HIS HALLWAY IN THIS EPISODE NUMBER 34. THAT'S RIGHT, WE'RE TALKING ABOUT EPISODES, BECAUSE EVERY THE MIXIE HAS A STORY TO TELL AND FOR US, DISTAL'S STORY BEGAN BACK IN 2010/2011 WHEN WE FIRST HEARD APPLE BOTTOM AND GRAPE DONUT: IT WAS LOVE AT FIRST SIGHT.
WE'VE KEPT AN EYE ON HIM OVER THE YEARS AND HE'S BROUGHT OUR VARIOUS TRACKS AND EPS, SOME MORE FOOTWORK AND OTHERS MORE BASS. MICHAEL'S NEVER BEEN TIED DOWN TO A SINGLE GENRE BUT SHOULD BE SEEN AS ONE OF THOSE PRODUCERS WHO LIKES TO TACKLE THEM ALL, ALWAYS DOING SO WITH GREAT INTELLIGENCE AND AWARENESS. IT'S NO CHANCE THAT HIS SOUNDCLOUD CHANNEL IS A COLLECTION OF BROKEN RHYTHMS, ACID SOUNDS, TRAP INFLUENCES AND EVEN A DUBSTEP PIECE (BUT BRISTOL DUBSTEP FEAT. HXDB), ALL THE BOMB. OF ALL THE DJS AND PRODUCERS THAT HAVE CONTRIBUTED TO OUR CAUSE, HE IS CERTAINLY ONE OF THE MOST ECLECTIC AND CERTAINLY THE ONLY ONE TO HAVE SAMPLED BEAVIS&BUTTHEAD. LISTEN TO THAT ON THE CLOSING TRACK OF THIS THE MIXIE, WHICH STARTS OFF CHILLED AND THEN LOSES IT HALFWAY IN.
YET AGAIN, THE GUYS FROM ATLANTA, JUST LIKE LAST TIME WITH MITE, HAVE GOT THE MOOD SPOT ON, THIS TIME WITH A BIKE AND A TV IN THE HALLWAY, A CUP OF COFFEE, CRISPS (30.24), BUT ABOVE ALL WITH A SELECTION, PLAYED IN TOTAL DOMESTIC BLISS, THAT'LL MAKE YOU GYRATE YOUR WRISTS AND TURN UP YOUR COMPUTER SPEAKERS. 
AND IF YOU'VE GOT TIME ON YOUR HANDS, HAVE A LISTEN TO DISTAL'S FIRST LONG PLAYING (7.4. ON SENTIREASCOLTARE, 7.7 ON PITCHFORK), WHICH CAME OUT ON TECTONIC ALMOST A YEAR AGO. AND IF THAT'S NOT ENOUGH, TRY OUT HIS SET FROM THE BOILER ROOM AND HIS DEBUT TRACK FOR SOUL JAZZ RECORDS, BUY THE CIVILISATION ALBUM AND OBVIOUSLY EVERYTHING HE'S RELEASED ON EMBASSY RECORDINGS BECAUSE THIS GUY IS A REAL CHAMPION, ON AND OFF THE COURT. EAT YOUR HEART OUT DOMINIQUE WILKINS.
TRACKLIST:
MITE – CEMETERY SEANCE
DIVVORCE – E4
DJ BLOOD EVERYWHERE – UNTITLED
DVIOL S'VERE – COULDN'T GET BACK 4 MORE
DISTAL – DIAMOND LEATHER SHOCK (FORTHCOMING ON LUCKY BEARD REC)
DVLPR = KEEP ON (WALTON REMIX)
OTIK – TREMBLE
DISTAL – THE GHETTO TENSE
ROSKA – ASBESTOS
DOM877 – MANSION
STABBER – TORSION FORCE (THIS TORSION EP)
JURASSIC FIGHT CLUB – ORIGINS
MACHINEDRUM – TAKE CONTROL
DISTAL – REBEL ALLIANCE BREAK
DISTAL – NOSE HANDY (FORTHCOMING ON LUCKY BEARD REC)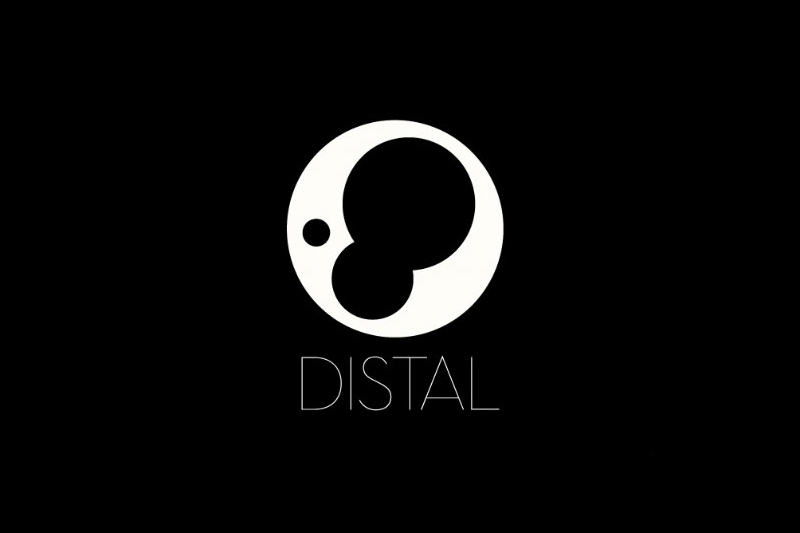 FOLLOW:
EMBASSYRECORDINGS.COM
SOUNDCLOUD.COM/DISTAL
TWITTER.COM/DISTALDUB
FACEBOOK.COM/DISTALDUB