THE MIXIE VOL. 35 / KINGTHING
RITORNIAMO DOPO UN'INTERMINABILE PAUSA CON THE MIXIE, LASCIAMO L'AMERICA CHE CI AVEVA OSPITATO CON DISTAL E PER IL NUMERO 35 ATTERRIAMO A CHESTER IN INGHILTERRA, CITTA' GEMELLATA CON SENIGALLIA CHE E' LA CITTA' DI FABRI FIBRA. NOTIZIA DEL TUTTO IRRILEVANTE NELL'ECONOMIA DEL POST, MA CHE VOLEVAMO AGGIUNGERE PER DIVAGARE E ALLUNGARE IL BRODO.
KINGTHING LO ABBIAMO CONOSCIUTO SU INTERNET E CI E' PIACIUTO TALMENTE TANTO CHE GLI ABBIAMO CHIESTO ANCHE DI REMIXARE UN BRANO DELLA NOSTRA ULTIMA RELEASE, QUELLA DI AYARCANA. IL REMIX CI E' PIACIUTO COSI' TANTO CHE GLI ABBIAMO CHIESTO DI FARCI UN THE MIXIE.
IL THE MIXIE CI E' PIACIUTO COSI' TANTO CHE ADESSO NON CI RIMANE CHE PORTARLO A SUONARE A MILANO.
OLLY HA CONFEZIONATO RELEASE PER WELL ROUNDED, FORTIFIED AUDIO, ERROR-BROADCAST E INFRASONICS, IL SUO STILE PASSA DALLA GARAGE ALLA HOUSE, MA ULTIMAMENTE HA DATO DEFINITIVAMENTE IL BENVENUTO NELLE SUE PRODUZIONI AD UN'INFLUENZA DECISAMENTE PIU' TECHNO.
SUL SUO SOUNDCLOUD TROVI TRADOTTO IN MUSICA TUTTO QUELLO CHE ABBIAMO APPENA DETTO, SE ANCORA NON L'HAI FATTO ASCOLTATI IL SUO REMIX DI UN BRANO DELLA RELEASE DI AYARCANA, ANZI ASCOLTALA TUTTA E SUPPORTA
 CIAO KING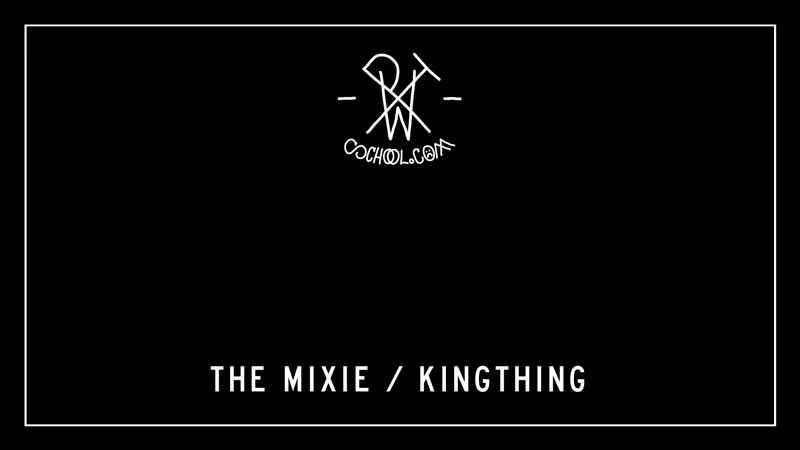 WE'RE FINALLY BACK AFTER AN INTERMINABLE BREAK FROM THE MIXIE, BUT THIS TIME WE'RE ABANDONING AMERICA, WHERE DISTAL WAS OUR KIND HOST, AND SETTING DOWN FOR NUMBER 35 IN ENGLAND INSTEAD. IN A TOWN CALLED CHESTER, WHICH IS ACTUALLY TWINNED WITH SENIGALLIA, HOME OF FABRI FIBRA. A FACT WHICH IS COMPLETELY IRRELEVANT TO THIS POST, BUT THAT WE THOUGHT WOULD STRING THINGS OUT NICELY.
WE DISCOVERED KINGTHING ON THE INTERWEB AND LIKED HIM SO MUCH THAT WE ASKED HIM TO REMIX A TRACK FROM OUR LATEST RELEASE BY AYARCANA. WE LIKED THE REMIX SO MUCH WE ASKED HIM TO DO THE MIXIE.
NOW WE LIKE HIS THE MIXIE SO VERY MUCH THAT THERE'S NOTHING FOR IT BUT TO BRING HIM OVER TO PLAY IN MILAN.
OLLY HAS PUT TOGETHER RELEASES FOR WELL ROUNDED, FORTIFIED AUDIO, ERROR-BROADCAST AND INFRASONICS, HIS STYLE RANGES FROM GARAGE TO HOUSE, BUT RECENTLY HE'S  OPENED HIS ARMS DEFINITIVELY TO A DECIDEDLY MORE TECHNO INFLUENCE IN HIS PRODUCTION.
YOU'LL FIND EVERYTHING WE'VE JUST SAID TRANSLATED INTO MUSIC ON HIS SOUNDCLOUD AND, IF YOU HAVEN'T ALREADY, LISTEN TO HIS REMIX OF A TRACK FROM THE AYARCANA RELEASE. IN FACT LISTEN TO THE WHOLE LOT AND SUPPORT.
 CIAO KING
TRACKLIST
ARYACANA – DWTB02
2NDSUN – SMALL TALK
RESKETCH – VITAMIN DOSE
2NDSUN – NEGLECT
BAMBOUNOU – BRIM
J.TIJN – FUCKLEBUCKS
KILL FRENZY – ERRRYBODY (SHADOW CHILD & TOM FLYNN REMIX) (FORTH. FOOD MUSIC)
CLOSER – CHANGE (FORTH. CLOSER)
KEITH & SUPABEATZ – SMOKA (ASTRONOMAR REMIX)
JAMES TALK – THE BEGINNING
CTRLS – SOCKET
LOKIBOI – LATE REACTION (FORTH. SOMETHINKSOUNDS)
2NDSUN – PUSSYCAT
KINGTHING – NO SET BEAT (FORTH. WELL ROUNDED)
SPATIAL – SYN COP (FORTH. WNCL)
KINGTHING – UNITY (FORTH. MILLIONS OF MOMENTS)