THE MIXIE VOL.37 / FALCONS
QUESTO THE MIXIE CI E' PIOVUTO DAL CIELO E NON PERCHE' L'ARTISTA IN QUESTIONE HA UN NOME DA VOLATILE, NO NON E' PER QUELLO. E' CHE QUALCUNO GLI HA FATTO VEDERE GLI EPISODI PRECEDENTI E SICCOME E' UN PRESO BENE (SE VIVI A LOS ANGELES IL PRESOBENISMO SI GENERA AUTOMATICAMENTE NEL TUO DNA) HA VOLUTO FARNE PARTE.
MASTURBAZIONI A PARTE, LASCIAMO LONDRA E KODIAK E ATTRAVERSIAMO TUTTO L'OCEANO ATLANTICO FINO AD ANDARE A TOCCARE QUELLO PACIFICO E ATTERRIAMO A LAX, CHE E' L'AEROPORTO DI LOS ANGELES, MA GIA' LO SAI.
METTETE LA CANOTTA E I VOSTRI OCCHIALI MIGLIORI, FALCONS HA MESSO SU 40 MINUTI DI GOOD VIBES AKA CLASSICI DEL RAP RIMODERNATI, R&B, JERSEY CLUB E TRAP
NATO NEL SUD, MA TRAPIANTATO SULLA COSTA OVEST DEGLI STATI UNITI D'AMERICA, FALCONS SE L'E' SUONATA UN PO' CON TUTTI I PIU' FIGHI CHE GIRANO IN CITTA': GASLAMP KILLER, DAM FUNK, SLUGABED, RL GRIME TANTO PER CITARNE ALCUNI.
E' DA POCO PASSATO PER L'EUROPA IN UN MINI TOUR CHE HA TOCCATO LE BIG CITY QUA INTORNO A NOI ( A SAPERLO PRIMA LO FACEVAMO FERMARE PURE A MILANO) E DA QUALCHE SETTIMANA E' USCITO UN NUOVO EP " BIRDCALL" SU HUH WHAT & WHERE
PRIMA DI QUESTO SI ERA AUTOPRODOTTO UN EP E DUE REMIX ALBUM CHE TI CONSIGLIAMO DI ASCOLTARE.
COME LA MAGGIOR PARTE DELLE COSE CHE ARRIVANO DA QUEL LATO DEL MONDO, ANCHE LE PRODUZIONI DI FALCONS HANNO IL SOLE DENTRO, L'ODORE DI QUELLA SOSTANZA CHE PROPRIO IN AMERICA STANNO LEGALIZZANDO E TI FANNO PASSARE CON SEMPLICITA' DAL MOOD RILASSATO AL MUOVERE IL CULO FRENETICAMENTE.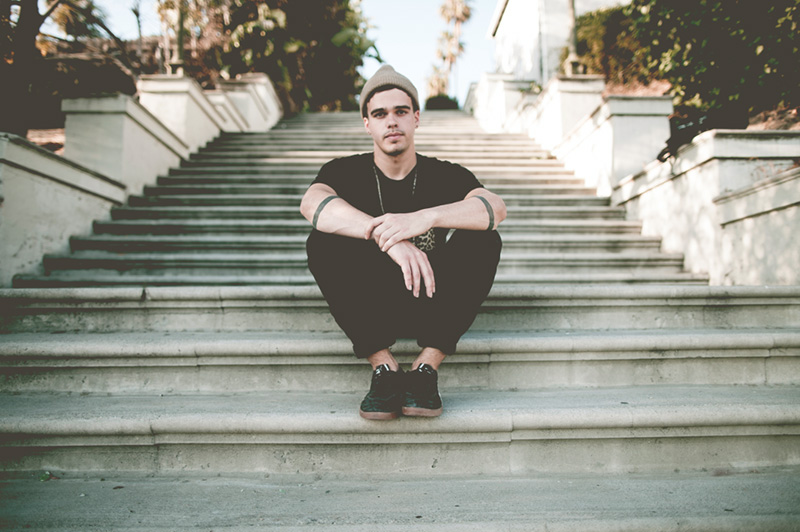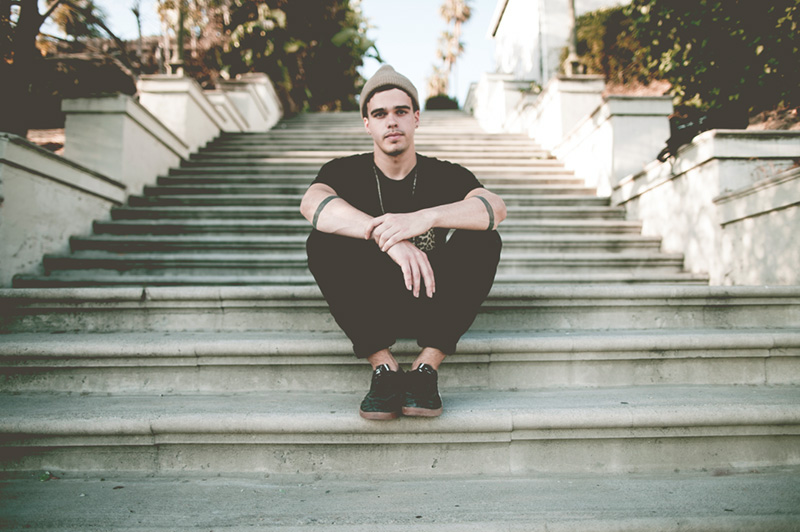 SORPRESONA NELLA TRACKLIST,
FALCONS HA SUONATO UN PEZZO REMIXATO DAL NOSTRO AMICO PANTHERA808
TRACKLIST:
SAGE THE GEMINI – GAS PEDAL (SALVA REMIX)
FALCONS – BE QUIET
MISSY ELLIOT – WORK IT
CIARA – PROMISE (FALCONS 3 TIME MASHUP)
FALCONS – SUMBODY
FALCONS – JULIO (BUSTA RHYMES)
MR. CARMACK FEAT. BUKKWEAT BILL – BABY TALK
FALCONS – CELL
ODB – SHIMMY SHIMMY YA (MR. CARMACK REMIX)
TIMBALAND – INDIAN FLUTE (SANGO REMIX)
DJ HOODCORE – FIRE
FALCONS – VROOM
SWIZZYMACK – DRIP
TWEET – OOPS (FALCONS REMIX)
SEAN PAUL FEAT. BEYONCE – BABYBOY (PANTHERA808 REMIX)
RIHANNA – COCKINESS (GRANDTHEFT & DJ HEDSPIN REMIX)
GINUWINE – PONY
GINUEWINE X WAKA MASHUP
DJ YOLO BEAR FEAT. UNIIQUE – BAD BXTCHES
GANZ – LUV U TWICE (UNRELEASED)
RUSTIE – STARTT (UNRELEASED)
SWEATER BEATS – FEEL ME (FALCONS REMIX)
CIARA – OH (FALCONS REMIX)
MISSY AND J. COLE X THE FRESHEST – CALL MY NAME (FALCONS REMIX)
CIAO GULY