THE MIXIE VOL. 8 – DIGI G'ALESSIO
CHI VA A FIRENZE RITORNA A FIRENZE.
CON QUESTO FAMOSO DETTO POPOLARE, CHE SUONA UN PO' COME CHI PIANTA DATTERI NON MANGIA DATTERI O CHI DORME NON PIGLIA PESCI, VOGLIAMO DIRE CHE  A FIRENZE CI SIAMO TORNATI DI NUOVO (VEDI MIXIE VOL.4). SI STA DA DIO QUA, SI MANGIA BENE, C'E' TANTA FIHA, E SI FA BUONA MUSICA.
E POI SONO FINITE LE VACANZE PER TUTTI, E' IL PRIMO LUNEDI' DI SETTEMBRE, HA APPENA PIOVUTO TUTTO IL WEEKEND E, CAZZO, VORREMMO PROPRIO TRASFERIRCI DA MILANO A ZANZI BAR, TIPO. FARE IL MORTO IN ACQUA TUTTO IL GIORNO, GALLEGGIARE CON UN COCCODRILLO GONFIABILE, QUELLE COSE LI' INSOMMA. PER FORTUNA ZANBI BAR E' IL TITOLO DI UNO DEI PEZZI DELL'ULTIMO EP DI DIGI G'ALESSIO A.K.A. PAURA LAUSINI A.K.A. MARTIN BURGER KING. PER ORA QUESTO CI BASTA, CI MANDA A ZANZIBAR QUEL PEZZO E STIAMO DI NUOVO BENE.
CMQ SE NON LO SAI DIGI E' IL KING DEI NOMI CON LE LETTERE AL CONTRARIO, SAREBBE CAPACE DI TROVARNE ALTRI DIECI COSI' E SICCOME E' ANCHE UN KING DELLE PRODUZIONI POTREBBE FARE CON QUESTI DIECI NOMI ALTRI DIECI EP POTENTI COME DOGMA 7. AD OCCHI CHIUSI, ANZI CON LE ORECCHIE TAPPATE.
TU CHE NON HAI LE ORECCHIE TAPPATE POTRAI SENTIRE QUALCOSA ALL'INTERNO DI THE MIXIE VOL. 8 CHE VEDE PROTAGONISTI DIGI G'ALESSIO E IL SUO WONKY PUPPET.
 ZEENZI BAAR.
UN GROSSO BIG UP A TUTTA LA PARANZA DI OVERKNIGHTS.
SPREAD LOVE! E STAY TUNED PERCHE' VOCI DICONO CHE TRA POCO PASSERA' A FAR SALTARE MILANO.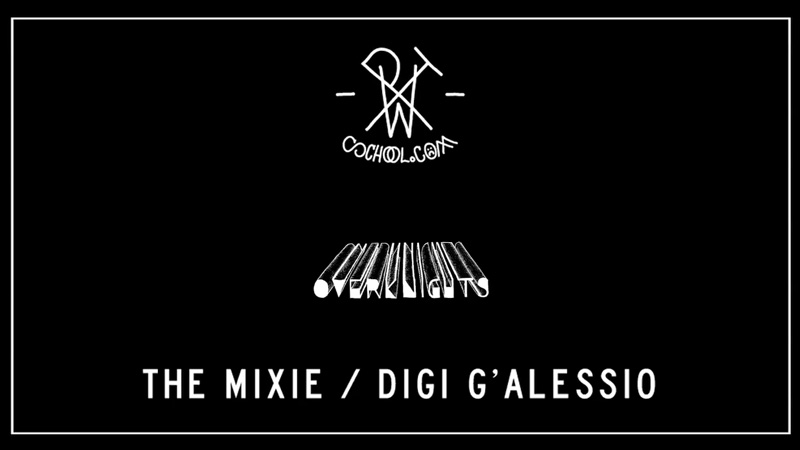 TRACKLIST:
LEONARD DSTROY – SOUL STEW
KENLO CRAQNUQUES – SKOOKINHUH!!
NAMELESS – EMERALD DREAMS
DEBRUIT – POINTY
B.LEWIS – WITHOUT MY GUN
INSIGHTFULL – FACE TO FACE
MONO/POLY – ANALYSIS (DNA) / FIRE PASSION
PLANET SOAP – ALEX KID (DIGI G'ALESSIO RMX)
UXO – FRESH FLESH (DIGI G'ALESSIO RMX)
DIGI G'ALESSIO – THE DUEL
DIGI G'ALESSIO – ZANZI BAR
DIGI G'ALESSIO – PEOPLE BUSINESS
5Y5 – SHIPS TO BORHOM
DOCTOR P – BIG BOSS
COOKIE MONSTA – GINGER PUBES
SINE HERE – GREEN SLIME
DOCTOR P – WATCH OUT
UDACHI – JELLY ROLL
BRUCE STALLION – DRUGS (THE SQUIRE OF GOTHOS RMX)
THE SQUIRE OF GOTHOS – SANDPAPER RIDDIM
EXCISION – OBVIOUS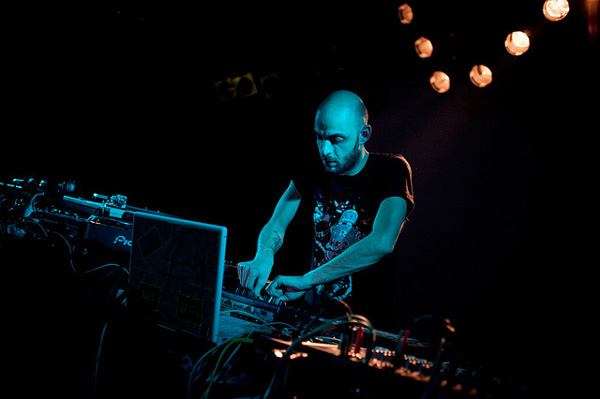 MORE SOUNDS: