THE RED DEVIL BY WILLIAM STROBECK X SUPREME A.K.A. LO SKATE ENERGETICO
"RED DEVIL" È IL NOME DI UNA CHITARRA, DI UN ENERGY DRINK, DEGLI ULTRAS DEL MANCHESTER UNITED E ANCHE DEL SECONDO VIDEO DI WILLIAM STROBECK X SUPREME.
TUTTE QUESTE COSE HANNO DUE CARATTERISTICHE IN COMUNE: L'ENERGIA E IL ROSSO. ROSSO COME SUPREME E COME IL COLORE DELLE CILIEGIE. SE FAI UN BRAIN STORMING VELOCE TI RICORDI DI CHERRY, IL PRIMO FULL-LENGHT DEL BRAND GIRATO DALLO STESSO STROBECK.
IN THE RED GUITAR RITROVI GLI STESSI KIDS DI CHERRY, CHE WILLIAM HA SCOVATO FUORI DALLO STORE DI NEW YORK E CHE HA VISTO CRESCERE & "POPPING THE CHERRY", COME RACCONTA LUI STESSO IN QUESTA INTERVISTA.
QUESTI SONO I LORO NOMI, TIENILI D'OCCHIO: AIDAN MACKEY, SEAN PABLO, ANTHONY VAN ENGELEN, ALEX OLSON, SAGE ELSESSER, JASON DILL, TYSHAWN JONES, KEVIN BRADLEY, NAKEL SMITH.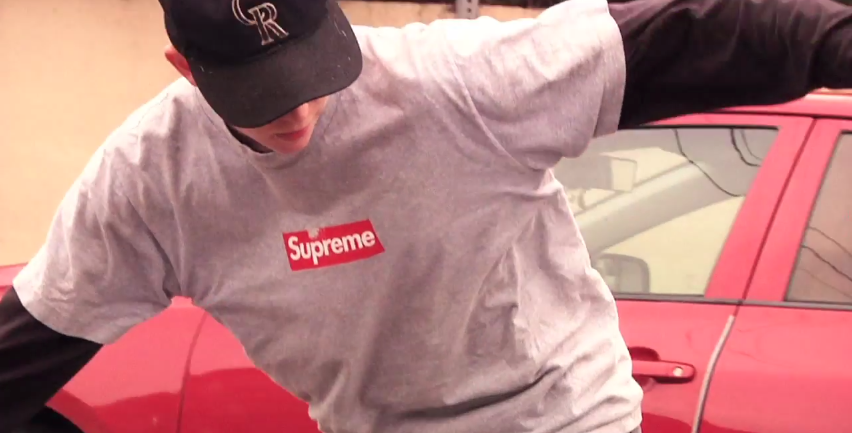 CIAO FOREVER YOUNG.
BY CC