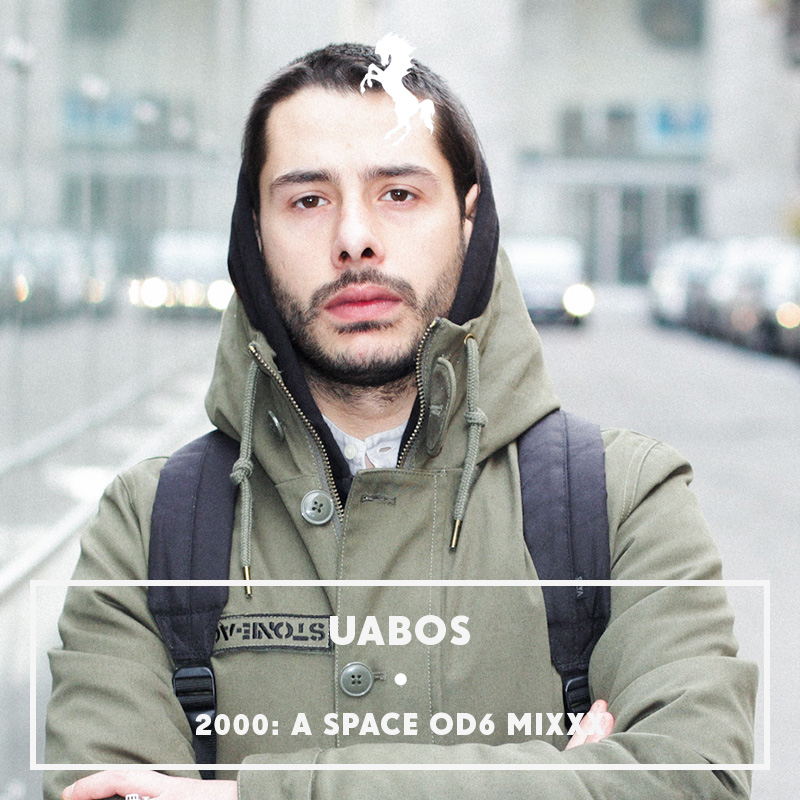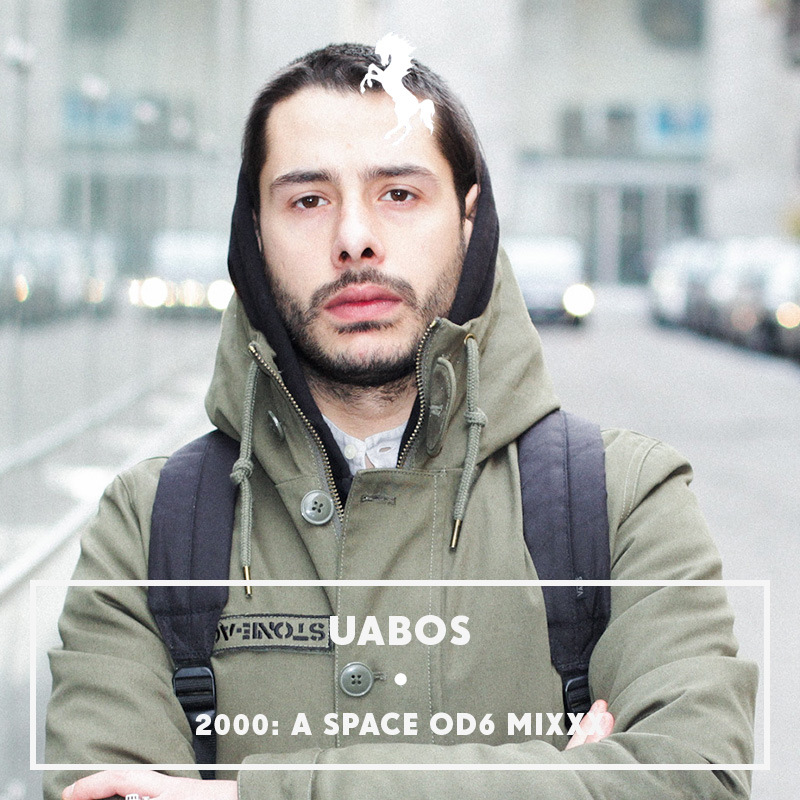 UABOS – 2000: A SPACE OD6 MIXXX / XXXCLUSIVE
PTWSCHOOL HA TANTI AMICI, ALCUNI DI QUESTI SUONANO, ALTRI SONO AMICI E BASTA E NON SUONANO, MA NON IMPORTA, NOI QUESTI "MIX DEL CAVALLINO" (FORSE L'HAI CAPITO, SONO MIXATI BFF ONLY) LI CHIEDIAMO SOLO A QUELLI CHE SANNO SUONARE I CD-J, GLI ALTRI SUPPORTANO (E CI SOPPORTANO).
UABOS SUONA OGNI SABATO AL TUNNEL X LE CANNIBALE, QUINDI E' UN AMICO OK, VEDERGLI FARE B2B CON BALDELLI O APRIRE I MOUNT KIMBIE (DUE SERATE A CASO) CI HA FATTO CAPIRE TUTTA LA SUA VERSATILITA' E BRAVURA, COME SE NON LO SAPESSIMO GIA'. BEH, ANCHE LUI HA TANTI AMICI E DA POCO HA APPENA RAGGIUNTO I 2000 FAN SU FACEBOOK, QUINDI PER FESTEGGIARE CI HA REGALATO QUESTO MIXATO DI UN'ORA CHE VOLA.
ERA QUASI UN ANNO CHE UABOS NON USCIVA CON UN MIXATO NUOVO E DI COSE IN QUEST'ULTIMO ANNO NE SONO SUCCESSE, SU TUTTE L'USCITA DEL SUO EP, DIAL L (OUT ON GOLD NITE RECORDS), E SI VOCIFERA GIA' L'ARRIVO DI UN ALTRO EP, SARA' L'INVERNO O LA PRIMAVERA A DIRCELO? PER ORA NON CI RESTA DI FARE IL MATCH CON I ????? NELLA TRACKLIST E ASCOLTARE QUALCOSA IN ANTEPRIMA, TUTTO IL RESTO E' SOLO GOSSIP.
TRACKLIST:
REVOKED – PIECES
DOC:HOOK – JACKING DOGS
EJECA – HORIZON
???
ROMAN FLUGEL – EVEN MORE
MYRRYRS – RX SHAKUR
HARDRIVE – DEEP INSIDE
RICHY AHMED – THE DRUMS FEAT. KEVIN KNAPP
???
TRIKK – FLOORWAVE
ALDEN TYRELL & GERD – LUV THANG FEAT. JESS ALLEN
VIN SOL – VOICE CHIP ACTIV8 (MATRIXXMAN REMIX)
CAJMERE – BRIGHTER DAYS (UNDERGROUND GOODIES MIX)
FRENCH FRIES – TRAXX FT. CHAOS IN THE CBD
???
GEEEMAN – BANG'T
BAMBOUNOU – BRIM
NEHUEN – I CAN ONLY BE MYSELF (NICK HOOK REMIX)
DJ HAUS – NEEDIN' U
BICEP – SATISFY
D.I.E. – GET UP
FOLLOW:
FACEBOOK.COM/UABOS
SOUNDCLOUD.COM/UABOS 
CIAO NEMICI.