WORTH THE WEIGHT, BRISTOL DUBSTEP CLASSICS // PUNCH DRUNK
SOTTERRANEO, OSCURO, PER NIENTE SOLE & MARE. PIUTTOSTO SASSI & LAME.
PIOGGIA INGLESE DA BRISTOL, SECONDA CAPITALE DELLA DUBSTEP MADE IN UK.
IN QUESTA RACCOLTA DI  PUNCH DRUNK RECORDS TROVIAMO SIGNORI CON TANTE COSE DA DIRE, GENTE TIPO: APPLEBIM, PINCH, GUIDO (29 MINUTE DUBSTEP MIX), JOKER, PEVERELIST ETC.
INSOMMA, ALZA LE BASSE E COMPRALO/ASCOLTALO/SCARICALO, CHE TI FA BENE.
ALTRO MATERIALE INSIDE: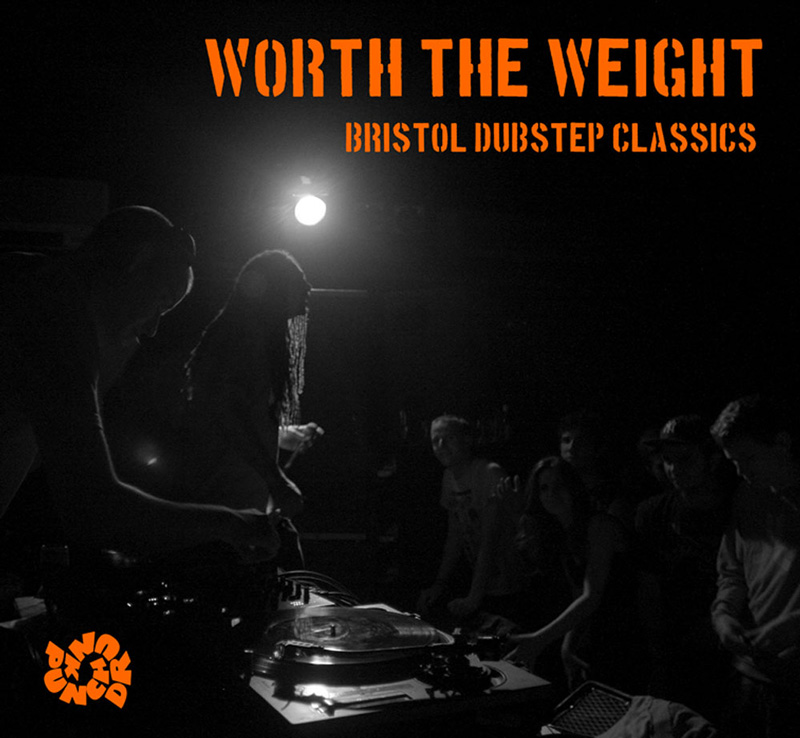 SE TI E' PIACIUTA LA PREVIEW PUOI ASCOLTARE ANCHE ALTRI PEZZI DELLA RACCOLTA MOLTO INTERESSANTI:
PEVERELIST, THE GRIND // PINCH, LAZARUS
HYETAL & SHORTSTUFF, ICE CREAM // FORSAKEN, HYPNOTISE
JOKER, HOLLY BROOK PARK // RDS, PRETTY BRIGHT LIGHT
▲
26 TRACKS, PITCHFORK 6,9/10 – XLR8R 9/10
SCEGLI TU DA CHE PARTE STARE.
TRACKLIST:
PINCH – MIDNIGHT OIL
PEVERELIST – THE GRIND
GATEKEEPER – TENSE PAST
PEVERELIST – ROLL WITH THE PUNCHES
APPLEBLIM – VANSAN
PINCH – QAWWALI
FORSAKEN – HYPNOTISE
HEADHUNTER – 7TH CURSE
RSD – PRETTY BRIGHT LIGHT
KOMONAZMUK – BAD APPLE
APPLEBLIM AND PEVERELIST – CIRCLING
PINCH – LAZARUS
FORSAKEN FEATURING MR JO – INTO THE SUNSET
SMITH AND MIGHTY – B LINE FI BLO
ATKI2 AND DUB BOY – TIGERFLOWER
JOKER – HOLLY BROOK PARK
GUIDO – MAD SAX
HYETAL AND SHORTSTUFF – ICE CREAM
PINCH – GET UP (RSD REMIX)
JAKES – 3KOUT
WEDGE AND SHADZ – RUNNING AWAY (GUIDO REMIX)
GEMMY – BASS TRANSMITTER
GUIDO – ORCHESTRAL LAB
DUBKASM – HAIL JAH (JAKES REMIX)
JOKER – STUCK IN THE SYSTEM
HYETAL – PIXEL RAINBOW SEQUENCE