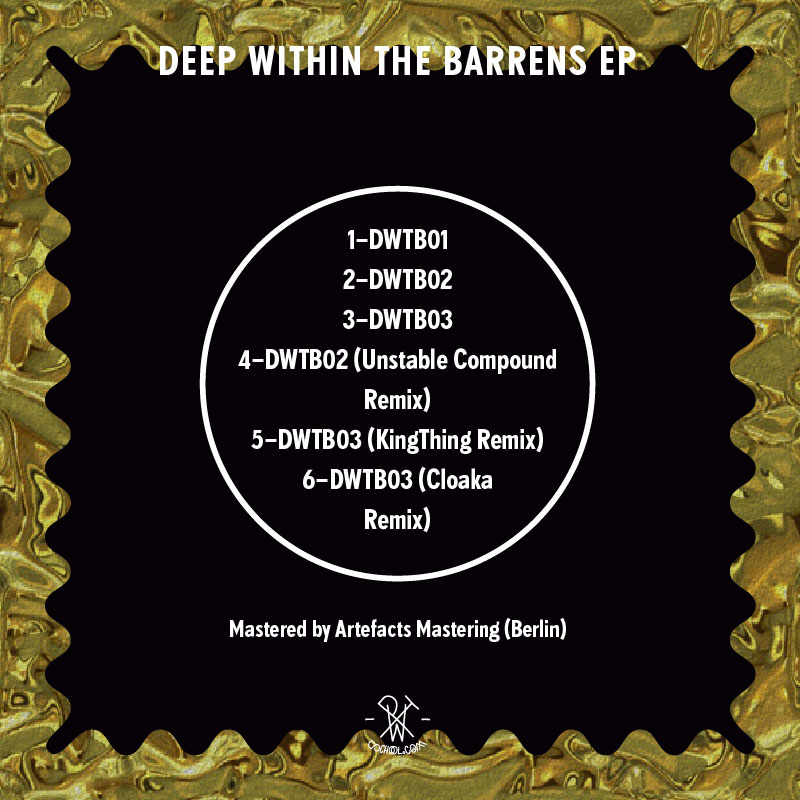 AYARCANA – DEEP WITHIN THE BARRENS EP / PTWSCHOOL RELEASES #003
ENGLISH TRANSLATION BY : VICKYMILLERIS@GMAIL.COM
FOR THE LAUNCH OF OUR THIRD RELEASE, WE CHOSE THE DAY UNIVERSALLY RECOGNISED AS THE DAY FOR PRANKING EVERYBODY AND ANYBODY. IN FACT, THE FIRST OF APRIL IS INTERNATIONAL TAKE-THE-PISS DAY AND SEEING AS WE SPEND 364 DAYS A YEAR FUCKING ABOUT, WE THOUGHT WE'D BE SERIOUS ON THE ONE DAY WHEN NOBODY'S ALLOWED TO.
TODAY DEEP WITHIN THE BARRENS IS OUT ON FREE DOWNLOAD. IT'S THE NEW PROJECT FROM AYARCANA: ROMAN, CLASS OF '88, MEMBER OF OUR SHOWCASE AND BEARER OF GOOD, OLD-FASHIONED QUALITY.
AND AS IF THIS LOADED RELEASE NEEDED ANYTHING ELSE ADDING TO IT, HIS WORK IS ACCOMPANIED BY 3 POWERFUL REMIXES THAT WERE LEFT IN THE CAPABLE HANDS OF ITALIAN UNSTABLE COMPOUND AND KINGTHING AND CLOAKA FROM THE UK.
NOW WIPE THAT SMILE OFF YOUR FACE.
DOWNLOAD DEEP_WITHIN_THE_BARRENS_EP.ZIP
FEW WORDS ARE NEEDED WHEN WHAT YOU'RE DESCRIBING IS SO EXPLICIT, IN FACT FOR THE FIRST TIME WE FIND OURSELVES BEFORE A SIMPLICITY THAT'S ALMOST LEFT US FLOUNDERING, WE WHO LIKE NOTHING MORE THAN DRAWING THINGS OUT SO MUCH THAT BY THE FULL STOP WE BARELY REMEMBER WHERE THE PHRASE BEGAN.
 AYARCANA GIVES US A HAND WITH A PACKAGE OF 3 TECHNO TRACKS. STOP.
 KINGTHING AND CLOAKA ENHANCE TRACK 3 WITH THEIR OWN PERSONAL TOUCHES. STOP.
 UNSTABLE COMPOUND TURNS THE SECOND ON ITS HEAD, BOWLING US OVER TOO. STOP.
TAKE AND ENJOY. IT'S FREE FOR A REASON: PLAY, REMIX, COMMENT, SHARE, BUT ABOVE ALL, LISTEN. 
A THANK YOU GOES OUT TO AYARCANA FOR LETTING US GETS OUR HANDS ON THIS PRODUCT, THANKS TO THE REMIXERS WHO ANSWERED OUR CALL TO TAKE THE REMIXES IN HAND AND THANKS TO ARTEFACT MASTERING STUDIO WHO MADE SURE THAT ALL THESE HANDS PACK SOME SERIOUS PUNCHES.
 NOW IT'S YOUR TURN TO GET INVOLVED: HANDS IN THE AIR. 
CIAO FEET.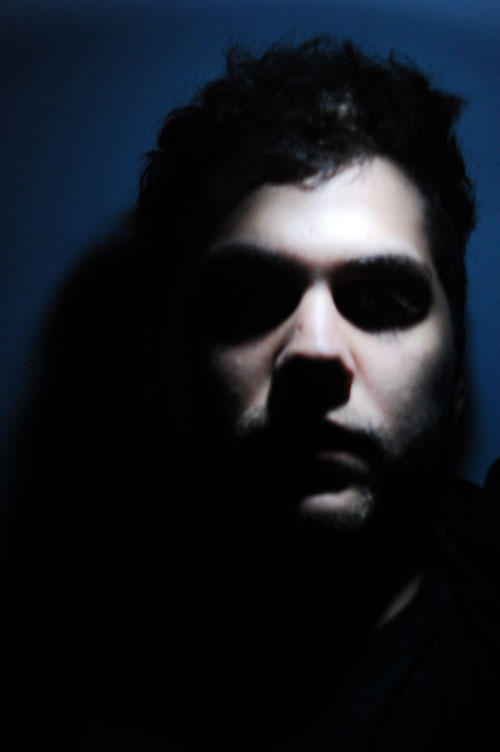 ]*>