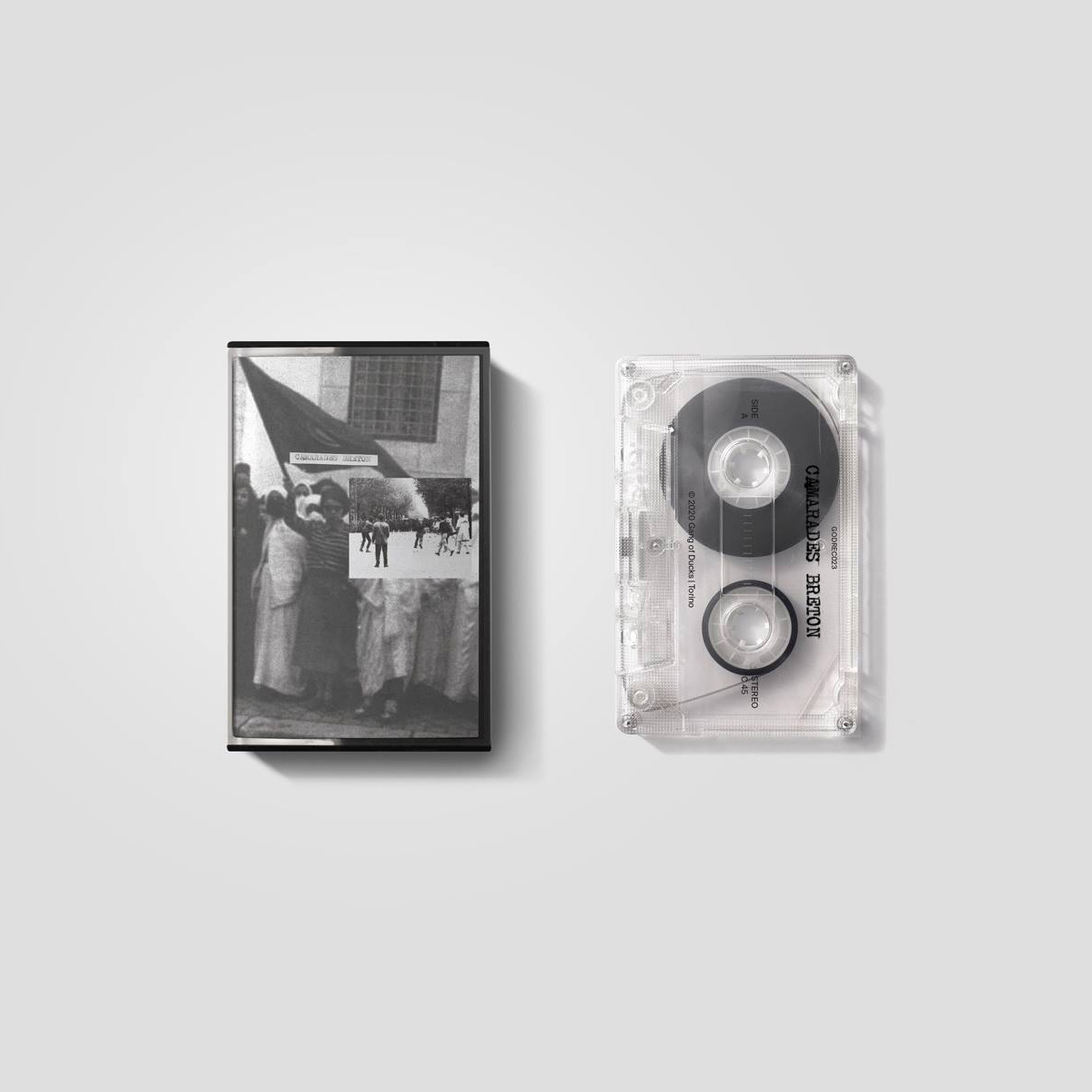 Preview: Camarades Breton – Asger Jorn & Two–One (Gang Of Ducks #GODREC023)
In uscita il 27 Marzo, Gang Of Ducks presenta la release di Camarades Breton, producer proveniente dal sottosuolo torinese. Un viaggio ininterrotto di un'ora registrato su cassetta, esperimenti techno e dub oggi in anteprima su Ptwschool con due tracce: Asger Jorn e Two-One.
Nato nel 1989, Stefano Murgia, Camarades Breton, è un Dj e produttore torinese, nato a stretto contatto con la scena sotterranea del capoluogo piemontese. In tutte le sue produzioni ha sempre mantenuto un approccio do-it-yourself, la connessione con Gang Of Ducks diventa quindi matematica: un linguaggio musicale molto affine all'etichetta Italo-Berlinese che in questo caso unisce con sapienza su nastri magnetici istinto e teoria in un viaggio techno-dub oscuro interrotto solo dal passaggio da Lato A a Lato B.
L'album esce in cassetta proprio per incoraggiare un ascolto immersivo, tenendo sott'occhio la tracklist che funziona più come un libretto di scena di un'opera lirica, visto che le tracce, anche nella versione digitale digitale, saranno solo due lunghe partiture formate da brani di pochi minuti e incatenati tra loro.
Buon ascolto.
A Side
Ideal Standard
YPJ
Al-Atlas a-Kabir
Anisette
Transatlantic
Tempo
Hora Lunga
Yamaha Mate 50cc
Hot Line
Permanent attraction
Asger Jorn
Brexit
Advanced Industrial Society
Obrero en huelga, asesinado
Saigon
Two One
Nocturama
Gitanes
Kanaky
Tupamaros
Anagramma
B Side

No Tav
Totem und Tabu
Revolving doors
Piano Bar
Hans Arp
Kamillo Kromo
Picabia
Stella
Lampisteria
Jameos del Aqua
Kokakquès
Roaming data
Pas de deux
Cangaçeiros
Hol' admedi
Macao
Fresh Fruit
Gauloises
Alle 18 di oggi, 25 Marzo, su tutti i canali digitali di Gang Of Ducks sarà diffusa la prima preview streaming completa. Sintonizzatevi.
Follow: soundcloud.com/ptwschool-xxx