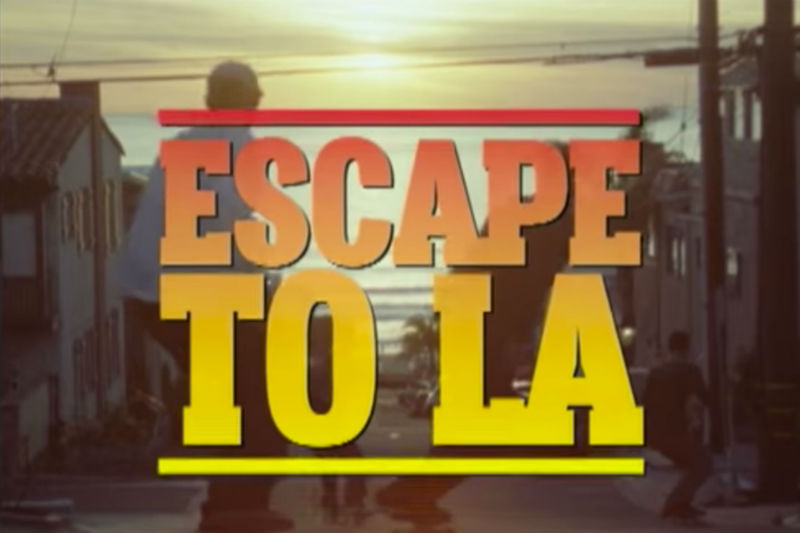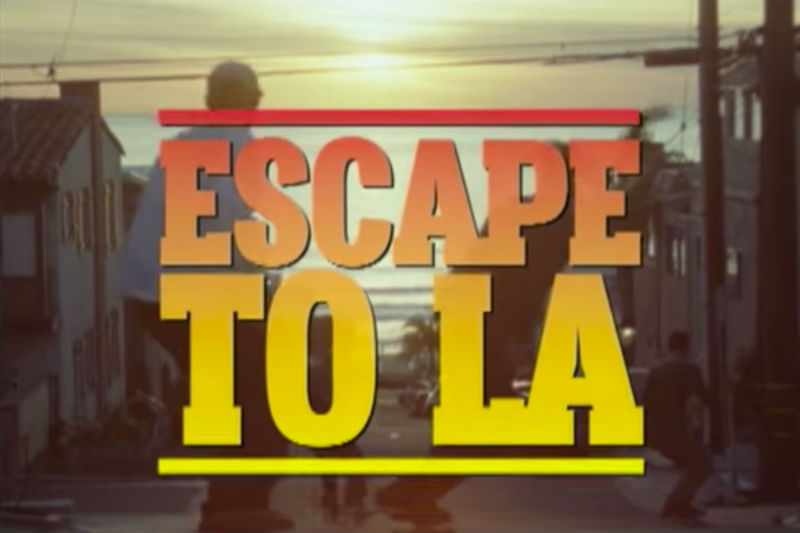 ESCAPE TO LA AKA LO SKATE IN WEST COAST SENZA SKATERS DELLA WEST COAST
SE NON CONOSCI, THEORIES OF ATLANTIS O SEMPLICEMENTE TOA TI DICIAMO SUBITO CHE È UN BRAND SKATE CHE DISTRIBUISCE ANCHE VARI MARCHI A NEW YORK COME POLAR E MAGENTA. OLTRE A QUESTO HANNO ANCHE UN LORO BLOG, E UNO SHOP ONLINE . DETTO QUESTO LA CREW HA APPENA REALIZZATO UN NUOVO VIDEO SKATE, GIRATO NELLA WEST COAST IN COLLABORAZIONE CON JENKEM MAG "ESCAPE TO LA".
LA SCELTA DI LOS ANGELES È MOLTO CHIARA, È LA CITTÀ DELLO SKATE PER ECCELLENZA E IL VIDEO GLI RENDE OMAGGIO PURE CON UN TOCCO RETRÒ ANNI 70, PROPRIO QUANDO L.A. ERA AL MEGLIO DELLA SUA FORMA.
GLI SKATER DEL VIDEO SONO: BRENDAN CARROLL, BEN GORE, DUSTIN EGGELING, JOHN BARAGWANATH, TAYLOR NAWROCKI, LEO VALLS, PAUL SHIER, JOE YATES E BRYCE MANDELL,  NESSUNO SKATER RISIENDE IN WEST COAST ECCO SPIEGATO IL PERCHÉ DEL TITOLO. SE SEI STATO SUPER ATTENTO E NON SEI SORDO, AVRAI NOTATO CHE LA SEQUENZA INTRODUTTIVA È QUELLA DI PULP FICTION DI QUENTIN TARANTINO.
CIAO SURFER